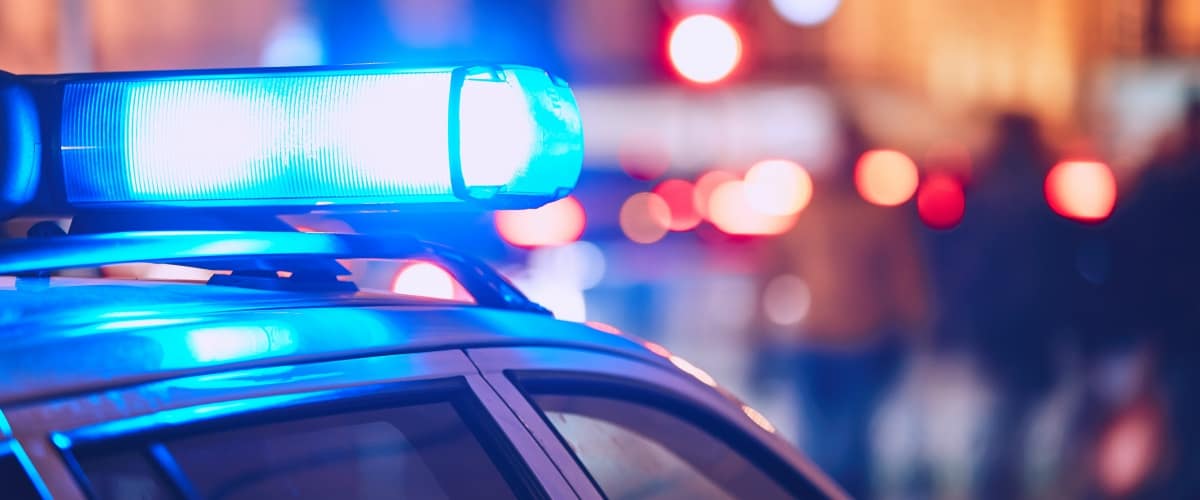 The University strongly encourages the campus community to immediately report emergencies or suspicious activity to the Campus Safety & Security Department. Reports of emergency conditions will result in immediate investigation by Campus Safety Officers and may also include notification and response by local emergency responders such as Police or Fire Departments or EMS personnel.
Ways to Report Emergencies
Phone
Call 911 for life threatening situations and the Campus Safety and Security Department at (928) 777-3333 after or for non-life-threatening situations.
Blue Lights
ERAU Prescott Campus features 28 Blue Light Phones at locations around campus to allow students and visitors to quickly summon assistance. A general information button rings directly to the Campus Safety and Security non-emergency number, while a red button rings directly to the emergency line. Pressing the red emergency button sets off a blue light strobe that alerts bystanders that someone has called for emergency assistance while helping officers quickly locate the person needing assistance.
Eagle Guardian
Eagle Guardian is a smartphone app that anyone can download for use at ERAU. Users can notify the Campus Safety and Security Department and 911 directly from the app if they are in distress or experience an emergency. There is also an anonymous chat feature for reporters that prefer to remain anonymous.
Email
All students and employees are issued email addresses. Students, employees, and external community members can report non-emergency situations to prsafety@erau.edu.
Crime Prevention Training
Members of the Safety and Security Department are available to talk to any student or employee group. These talks are designed to educate members of the campus community about security and safety issues, and various techniques that can be used to prevent crime on campus.
Some topics include: Alcohol Awareness, Conflict Management, Mental Health 1st Aid, Active Shooter and general safety.
If you or your group would like a safety presentation, contact the Campus Safety at (928) 777-3333.
Personal Safety Tips
Simple safety measures will help students succeed at Embry-Riddle Aeronautical University (ERAU) and throughout their lives. The ERAU Campus Safety and Security Department offers these safety tips for all students, employees, and alumni.
On-Campus Emergency Numbers
Emergency:

928-777-3333

Wellness Center:

928-777-6653

Counseling Center:

928-777-3312

Dean of Students:

928-777-3879