Undergraduate Research Institute (URI) promotes research, scholarly, and creative activities at the undergraduate level. By enhancing critical thinking, problem solving and communication skills, URI helps to prepare Embry-Riddle students to contribute as productive individuals, employees, and citizens. We facilitate interactions with industry and community partners as students build their professional network. URI is university-wide and invites students and faculty from all disciplines to participate.
Why participate in URI?
Gain hands-on research experience
Participate in national competitions
Strengthen your resume
Network with industry leaders, faculty, and students
Participation in URI includes
One-on-one work with faculty mentors
Workshops in Ethics & Professionalism, Presentations, Scholarships and Fellowships
Share your findings at the ERAU Undergraduate Symposium, ERAU Discovery Day, ERAU outreach events and external conferences
URI Funding
The URI provides more than $100,000 annually in funding for student research and development, scholarly and creative, and competition-based grants. Our Eagle Prize or E-Prize Grants fund teams of students to develop material and attend regional, national or international competitions and for the implementation of new competitions.
Our Ignite Grants fund individual or teams of students to conduct research, scholarly, or creative projects with a focus towards presenting their work at professional conferences and publishing in scholarly and industry journals.
We also provide small Travel Grants for students to present their work at conferences. We have both academic term and summer term funding cycles. We have a team of dedicated faculty and staff mentors committed to assisting students with their projects.
Student Blogs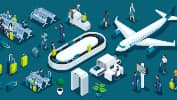 Undergraduate Research in Aviation Business Administration
Kelvin Russell is a senior majoring in Aviation Business Administration with an Area of Concentration in Airport Management, and recently completed an economics research paper titled How Does Federal Funding for U.S. Airports Affect Airport Growth? His paper was funded by Embry-Riddle's Undergraduate Research Institute and the School of Business.

---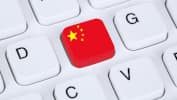 Introduction to Censorship by the Chinese Government
Alexandra Armstrong is a Global Security and Intelligence Studies major who is also pursuing a minor in Cyber Intelligence and Security and Psychology. Alexandra's blog discusses the state of censorship in China, covering topics such as history, reasons for censorship, current government legislation, and news.

---
College Research Projects

Exotic propulsion, astroparticle physics, and evaluating the detection of emotional responses. Explore the College of Arts and Sciences for more amazing research topics.

Wingsuit aerodynamic performance and design, software development for meteorological analysis, and aircraft icing through cloud parameterization are only a few of the research topics available in Aviation.

Topics of research for the College of Engineering include fatigue analysis of aircraft structures, space robotics, and aircraft design optimization.

Research interests for the College of Security and Intelligence include exploration of hidden processes of unforseen violence, international law and intelligence legal issues, and mitigating the threat of active shooters.
Dr. Anne Boettcher
Undergraduate Research Institute and Honors Program Director
Ginger MacGowan
Administrative Assistant, URI

Undergraduate Helps Prove the Effectiveness of New Biological Research Method
Student Courtney Turner-Rathbone has tested field research methods that demonstrate a cheaper, more efficient and less invasive way of identifying and assessing wildlife communities.