The STEM Education Center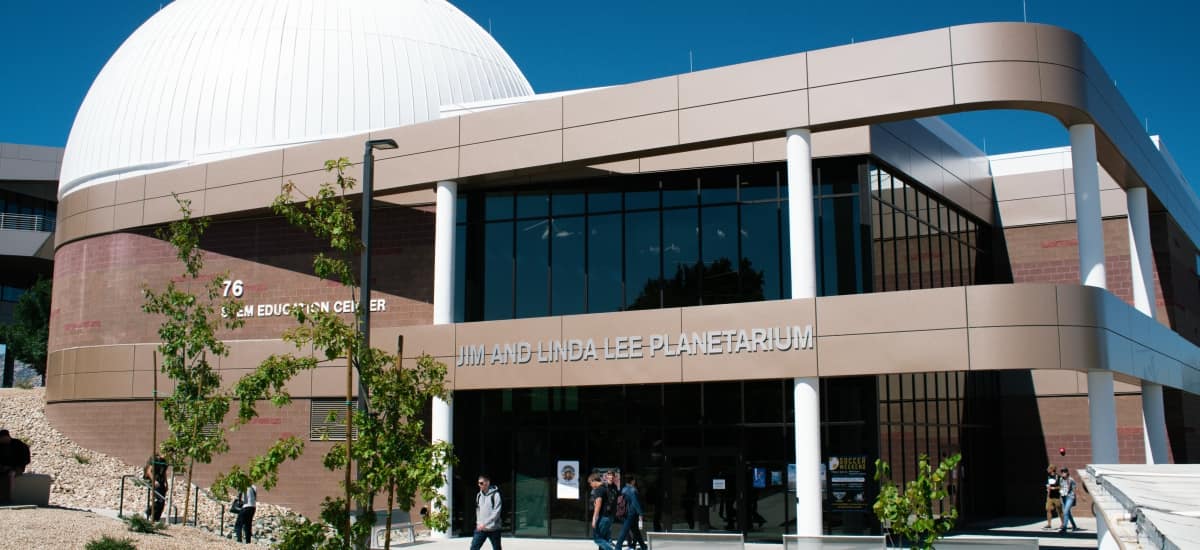 Who We Are
Embry-Riddle Aeronautical University has long been a world leader in aviation and aerospace education. As such, the university is committed to the academic disciplines of science, technology, engineering and mathematics – a STEM-based education. The Embry-Riddle faculty and students have worked with the community to share in this commitment to STEM-centered experiential and project-based learning.
In October 2017, Embry-Riddle's Prescott Campus opened the STEM Education Center and the Jim and Linda Lee Planetarium; one of the intentions being to support existing outreach efforts by faculty and students, increase the scope and offerings of such efforts, and ultimately sustain a culture of STEM literacy and enthusiasm in the Quad Cities.
The Embry-Riddle STEM Education Center fills a vital need for promoting and enhancing STEM education at Embry-Riddle, in local K-12 schools, and in the community at large.
STEM Center at a Glance
Our laboratories
To help students achieve their greatest potential, the STEM Education Center required industry grade laboratories, workshops, and studios worthy of the brilliant scholars who would use them. Although the labs are in use by STEM students at Embry-Riddle, you can schedule a tour to see our facilities first-hand.
A few of the most exciting laboratories in the STEM Education Center include:
K-12 Education
To support and enhance the STEM education of students in the quad-cities and the greater Arizona community, our team of Outreach Staff and Students provide hands-on demonstrations and activities. We work with teachers and administrators to support and supplement K-12 STEM education through field trips and in-classroom visits. If you are a teacher or administrator please inquire about our offerings by emailing prstmout@erau.edu.
Community Events
Open to the public and designed for frequent community use, the STEM Education Center regularly hosts weekend shows in the Jim and Linda Lee Planetarium. Additionally, Embry-Riddle hosts public STEM events throughout the year. If you are interested in receiving updates about upcoming events, sign up for our email list below, or check out our Community Events Calendar.
Community Events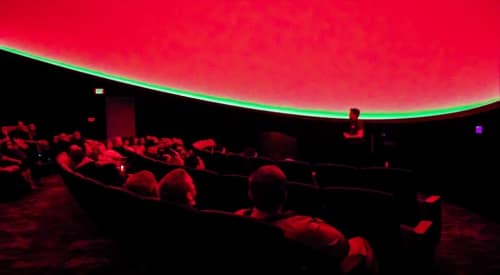 The Jim and Linda Lee Planetarium: Public Planetarium Shows
The Jim and Linda Lee Planetarium is the only Arizona planetarium north of Phoenix, and is capable of showing everything from the the inner complexities of the human body to the farthest reaches of the known universe.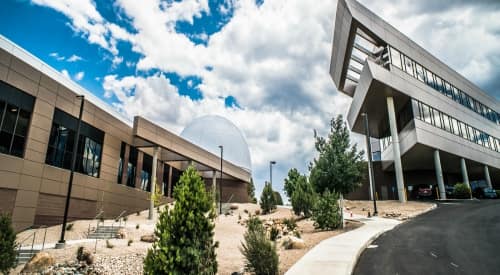 From athletics to our speaker series, to public planetarium shows to concerts and other ERAU events, check out the new Community Calendar to see what's happening at Embry-Riddle.
Sarah Vincent
STEM Outreach Director
Reception Desk Hours
Finals Week (Dec. 6 - Dec. 12): Mon. - Fri. 9AM to 4PM
Winter Break (Dec. 13 - Jan. 7): Closed