Nestled in the Bradshaw Mountains of central Arizona, Prescott is less than two hours (100 miles) from Phoenix. The Prescott area including Prescott Valley sports a population of 100,000. Home to more than 40,000 residents, Prescott is the seat of Yavapai County. Metro Prescott is the third largest metropolitan area in Arizona, according to the U.S. Census.
Outdoor Activities

Nearly 300 days of yearly sunshine make Prescott the ideal location for a variety of outdoor entertainment, including:
Hiking
Mountain biking
Golf
Fishing
Kayaking
Rock climbing
Things to Do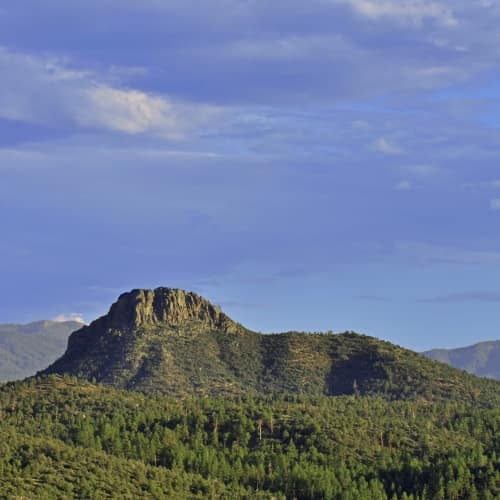 Steeped in history and known as the antiques capital of Arizona, Prescott's appeal spans a spectrum of interests.
Events are held at various locations in and around Prescott. Most concerts and sporting events can be seen at the Prescott Valley Event Center. Harkins Theaters at Prescott Valley Entertainment District, Picture Show at Frontier Village and the Yavapai College Performance Hall are great places to take in a performance. Prescott's historic Elks Theater and Performing Arts Center is also a year-round host to music, dance, and classic cinema productions. Other popular local attractions include the Prescott Center for the Arts and the historic Whiskey Row.