The Veterans Affairs Office would like to thank you for your service to our country and for choosing Embry-Riddle to fulfill your educational goals. We hope that your experience with this institution is rewarding.
The mission of the Veterans Affairs Office is to serve the educational and training needs of prospective and enrolled service members, veterans, dependents, and their survivors eligible to receive education benefits under various Department of Veterans Affairs programs.
The office is staffed with qualified veterans program administrators who provide a broad range of services. We foster peer connections, coordinate university and community support, provide general and specific information about all benefits available to men and women who are serving or who have served in the armed forces and their dependents, report enrollment information to authorized appropriate allowances, and provide other advisory counseling and referral services.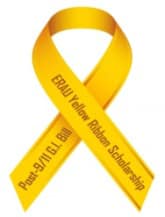 Post 9/11 GI Bill® Yellow Ribbon Program (YRP)
Embry-Riddle has entered into an agreement with the Department of Veterans Affairs (VA) to participate in the Post 9/11 GI Bill® Yellow Ribbon Program (YRP) to fund a portion of the cost of tuition and fees that exceed the basic tuition and fees amount payable by the VA.
GI Bill® is a registered trademark of the U.S. Department of Veterans Affairs (VA). More information about education benefits offered by VA is available at the official U.S. government website at http://www.benefits.va.gov/gibill.
Learn more about the Post 9/11 GI Bill® Yellow Ribbon program
Tuition & Fees
Under the Post 9/11 GI Bill®, the maximum tuition and mandatory fees at a private institution of higher learning is payable based on the annual cap set by the Department of Affairs (VA) and on the student's eligibility percentage.
The annual cap along with the Yellow Ribbon Program (for those who qualify) will cover the full cost of tuition and mandatory fees. If the benefit is less than 100%, then the annual cap will be pro-rated by the VA and no Yellow Ribbon funding will be paid. Payment of costs above the cap are the responsibility of the student.
The following fees are those the VA considers mandatory: Student Government Fee, Technology Fee, Health Services Fee, Facilities Fee, Engineering Fee (for those in College of Engineering programs), and Annual Health Insurance Plan.
Flight Training at ERAU
Flight activity fees are not covered by the Post 9/11 GI Bill® or by the Yellow Ribbon Program. Therefore, the student is responsible for paying for flight activities at the time each activity is attempted.
Degree plans, minors, or any course requiring helicopter (rotary wing) flight activities are not approved by the Arizona State Approving Agency (SAA). This means that a veteran may not use VA Educational Benefits while pursuing helicopter programs. Students who wish to pursue helicopter training may consult our office to discuss their options.
Certificate of Eligibility
Veteran students utilizing the Post 9/11 GI Bill® are required to provide ERAU with a current Certificate of Eligibility (COE) before each semester starts. The VA mails the student an updated COE every semester. Students may provide a copy of this or may print one from Vets.Gov. The COE may be emailed to reyesm12@erau.edu or delivered to the Veteran's Affairs office located in the Student Veterans Resource Center (VSRC), Building 18.
Enrollment Certification Process to the Department of Affairs (VA)
All enrollment certifications are submitted to the VA electronically after ERAU's 5 day add/drop period ends each semester. The VA takes approximately 30 days to process new student enrollments and 15–30 days to process continuing student enrollments. The Cashier's Office will defer the portion of tuition and mandatory fees that will be covered until ERAU receives payment from the VA. If the student is less than 100% eligible, the student will be responsible for the uncovered portion.
Basic Housing Allowance (BAH) & Book Stipend
The VA pays all tuition and mandatory fees directly to the school. The VA pays all BAH and book stipends directly to the student. The BAH is typically paid on the first day of each month, although it could take longer if there is a delay in the processing of your enrollment. Payment is in arrears meaning it is paid for the prior month's enrollment. The book stipend is $1,000/per academic year. For example, if you are enrolled in 12 credits in a fall semester the VA will pay $500 dollars and pay the balance in the spring semester. There is no book stipend paid in the summer semester.
Institutional Funded Scholarships & Yellow Ribbon Scholarships
Embry-Riddle is honored to participate in the Yellow Ribbon program. If you are a Yellow Ribbon veteran or recipient of its benefits, awards will be adjusted to reflect Embry-Riddle's commitment to funding that program. Funding will not exceed the cost of tuition and mandatory fees in total benefits.
Other Scholarships & Sources of Financial Aid
For more information on other types of financial aid, please visit Embry-Riddle Aeronautical University - Prescott Campus' Financial Aid website.
Audited or Withdrawn Courses
The VA does not pay for courses from which the student withdraws nor courses for which the student audits. In either case, this must be reported to the VA as a withdrawal. Keep in mind if you are at 12 credits and you audit a class, this will bring below full-time training. If the student withdraws or audits a course, then the VA may bill the student for the related tuition and mandatory fees as well as pro-rated amounts of BAH and book stipend.
Other Chapters
If your benefits are through other VA Chapters (30, 31, 35, or 1606) please contact our office to discuss utilizing your benefits at ERAU.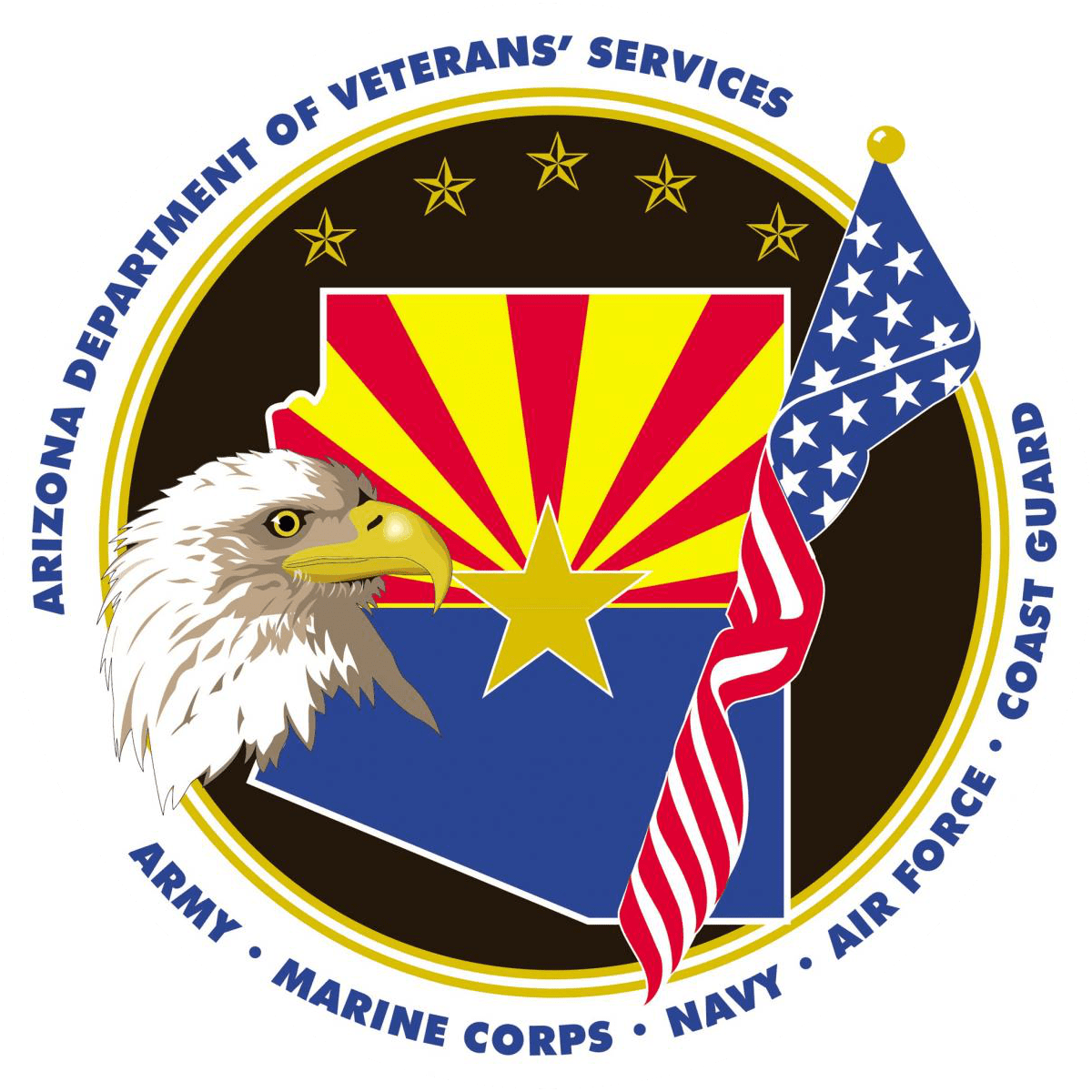 Featured Story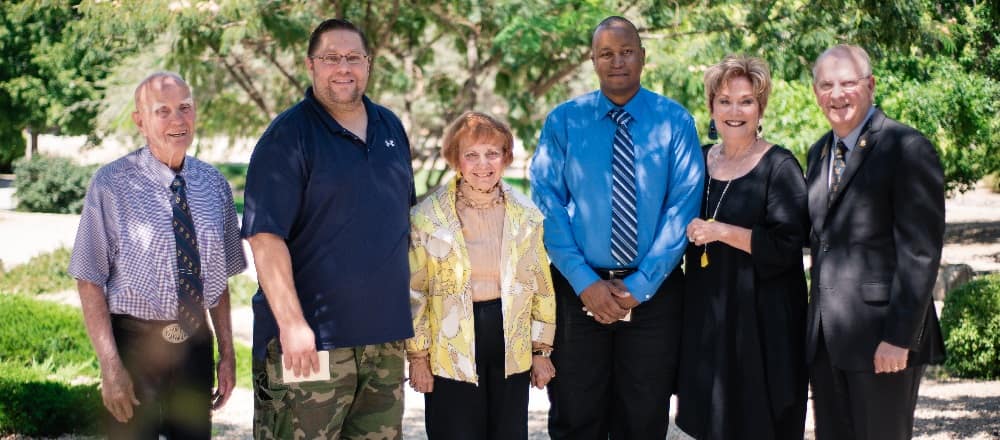 Veteran Students Receive Prestigious Pat Carmody Scholarship
Students William "Bill" Scott and Sylvester Southwell were recipients of the Pat Carmody Scholarship, which provides financial aid to non-traditional students returning to education in order to pursue a university degree. The scholarship awarded a combined $20,000 to Scott and Southwell, and will ensure they graduate with Business Administration and Safety degrees in 2018.