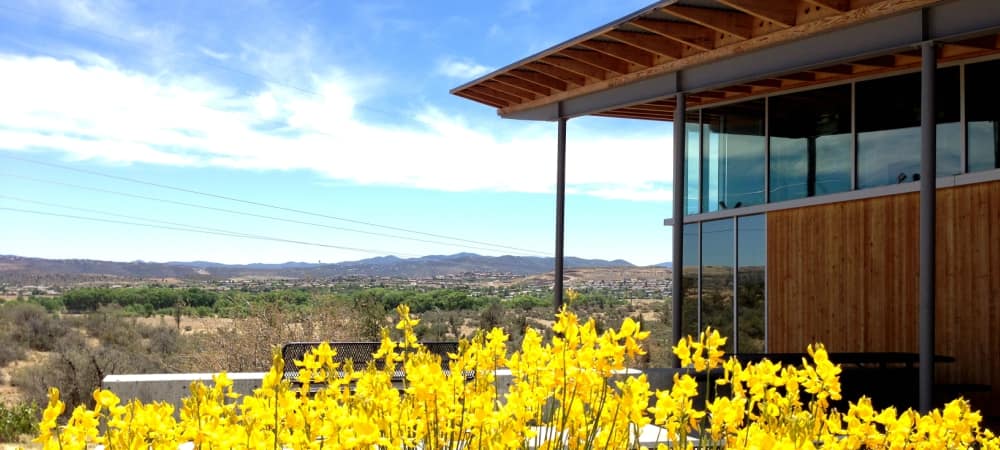 Mission Statement
Maintaining mental health is essential for academic success and a productive career. The mission of Counseling Services is to help students achieve educational goals, learn problem solving, increase and enhance capacity for satisfying interpersonal relationships, narrow career goals, and make full use of their potential for continued growth beyond the educational experience at ERAU.
Services Offered
The function of ERAU Counseling Services is to provide the university community with mental health services aimed at maximizing personal growth, development, emotional well-being, and learning potential of ERAU's diverse student population. In an effort to accomplish these functions, ERAU's Counseling Services offers a wide range of mental health, educational, career, and consultative services to all students of ERAU. The major services offered by Counseling Services include: individual, group, and couples counseling services. Crisis management, outreach program development, and consultation are also functions of ERAU Counseling Services.
Confidentiality
Confidentiality is extremely important to our staff and to the success of our services. We will not release any information about your attendance or what is discussed if students are over the age of 18, unless the student signs a release of information. In certain cases of emergency intervention, suspected child abuse or neglect, treatment of minors, danger to self or others, or court ordered testimony, state laws and professional ethics may mandate that we release specific information.
Scheduling, Cancellations & Resources
How to Schedule a Counseling Appointment:
Students may schedule an appointment with a counselor by calling, or stopping by the Counseling Center between the hours of 8:00am and 4:00pm, Monday through Friday. The Counseling Center is located in the Haas Chapel, building #46, and may be reached on the phone at (928) 777-3312.
Cancelling an Appointment:
It is important to realize that when making an appointment you are reserving time with a counselor. Therefore, if for any reason, you are unable to attend appointment, please call the Counseling Center in advance so that the time can be used by another student in need. There is a $15.00 charge for any missed counseling appointments.

Please note: There is a $15.00 charge for any missed counseling appointments.
Campus & Community Resources
If you are in an emergency situation, please call 911.
ERAU Campus Safety 24/7 -

(928) 777-3333

ERAU Wellness Center -

(928) 777-6653

Prescott Police Dept. -

(928) 777-1900

Prescott Valley Police Dept. -

(928) 772-9261

Yavapai Regional Medical Hospital -

(928) 445-2700

24/7 Crisis Support - Terros Health (Prescott and Prescott Valley) -

(877) 756-4090
24/7 Crisis Hotline - Terros Health (Prescott and Prescott Valley) -

1 (877) 756-4090

National Suicide Hotline (24/7 Crisis Hotline) -

1 (800) 273-8255

Nationwide 24/7 Crisis Text Line - Text START to

741-741

Veterans Crisis Hotline -

1 (800) SUICIDE

(784-2433)

National Sexual Assault Hotline -

1 (800) 656-4673

National Domestic Violence Hotline -

1 (800) 799-7233

West Yavapai Crisis Line -

(928) 445-5211

Yavapai County Victims Services -

(928) 771-3344

Yavapai Family Advocacy Center -

(928) 775-0669

Women's Issues Hotline -

(928) 445-4673

National Hopeline Network -

1 (800) 784-2433

Alcohol / Drug Abuse Hotline -

1 (800) 821-4357

Suicide Hotline -

1 (800) 273-8255

(TALK)
Aurora Behavioral Health 24/7 Patient Services Helpline -

(480) 345-5420
Psychiatric Specialists
The Counseling Center also works with a wonderful staff of Psychiatric Specialists that are available to assist you.
Dr. Raymond W. Lemberg, Ph.D.
Licensed Psychologist
(928) 776-7885 x1
Dr. Lemberg completed his Ph.D. Studies in the field of clinical psychology at the University of Maryland in 1977. His Undergraduate degrees were in psychology, sociology, and a minor in anthropology; where he received highest distinction honors.
Dr. Lemberg has taught at various colleges and universities and his work has appeared in over 45 papers and publications worldwide. He has made over 100 presentations to a variety of groups. He is an Associate Editor for Eating Disorders: The Journal of Treatment and Prevention, and has newly edited a book entitled: Current Findings on Males With Eating Disorders (2013).
He provides neuropsychological, psychoeducational, and other evaluations as well as consultation to the court, and serves as Psychologist Consultant to several agencies in Prescott and Phoenix.
Counseling Services
3700 Willow Creek Road; Haas Chapel, Building 46
Prescott, AZ 86301
24-Hour Emergency Assistance
Campus Safety:

(928) 777-3333

Crisis Hotline/Terros Health:

(877) 756-4090

Sexual Assault Hotline:

(800) 656-4673

Domestic Violence Hotline:

(800) 799-7233

Crisis Text Line: Text HELLO to 741-741
National Suicide Hotline:

(800) 273-8255