Sometimes it's good to have your head in the clouds. From helicopters to commercial jets to hurricanes, Embry-Riddle Prescott's
College of Aviation
will help you begin a journey that will propel your future. Fueling your passion for Aviation, we offer the nation's most comprehensive academic programs for degrees in Aviation and Aerospace-related fields. You'll study with like-minded students from around the world, and learn from faculty whose industry expertise makes them among the top leaders in their fields. If you're ready to let your dreams take flight, there's no better place to land than Embry-Riddle's College of Aviation.
Featured Video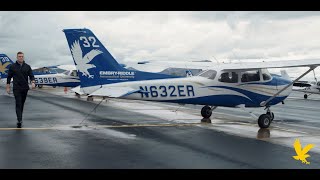 Play Video,
PC COA Flight Video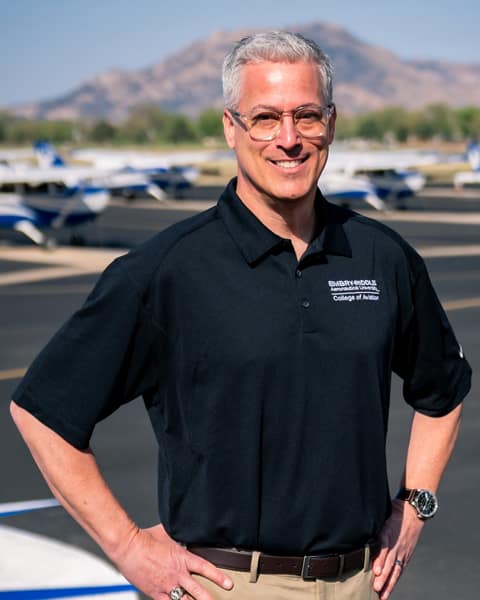 Meet the Dean
Prior to assuming his current role as Dean of the College of Aviation, Dr. Timothy Holt served a 22-year career in the United States Navy, retiring as a Chief Petty Officer. A Naval Aircrewman while on active duty, he operated on both fixed wing (P-3 Orion) and rotary wing (MH-60S KnightHawk) aircraft logging over 2,500 hours as both...
Certificate
Students in this course learn how to manage ground-based tasks vital to airline operations in preparation to take the FAA Dispatcher Written Examination.
Robertson Safety Institute
The Robertson Safety Institute (RSI) is a professional development, outreach, and consulting organization with a strategic focus on aviation and industry safety.
Master's Degree
Master of Science in Safety Science
Safety is a critical part of aviation, manufacturing, and industrial design. The Master of Science in Safety Science (MSSS) degree program qualifies you for specialized positions in a rapidly growing, highly paid, and exciting field and provides job placement assistance upon graduation.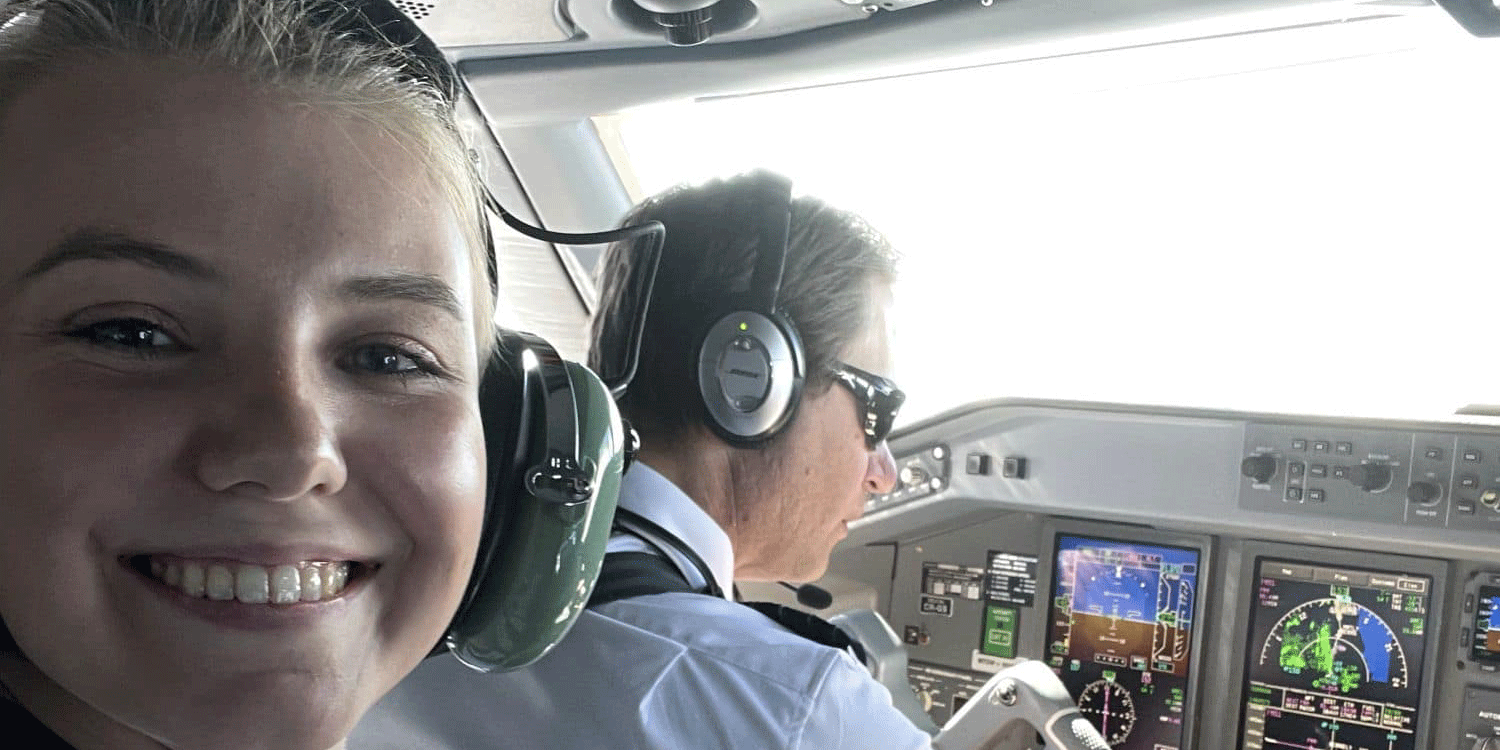 Airline Internship Gives Aeronautics Major Glimpse of Her Future
Aeronautics major Megan Gill's report on her internship with Horizon Air highlights the opportunities of an Embry‑Riddle education.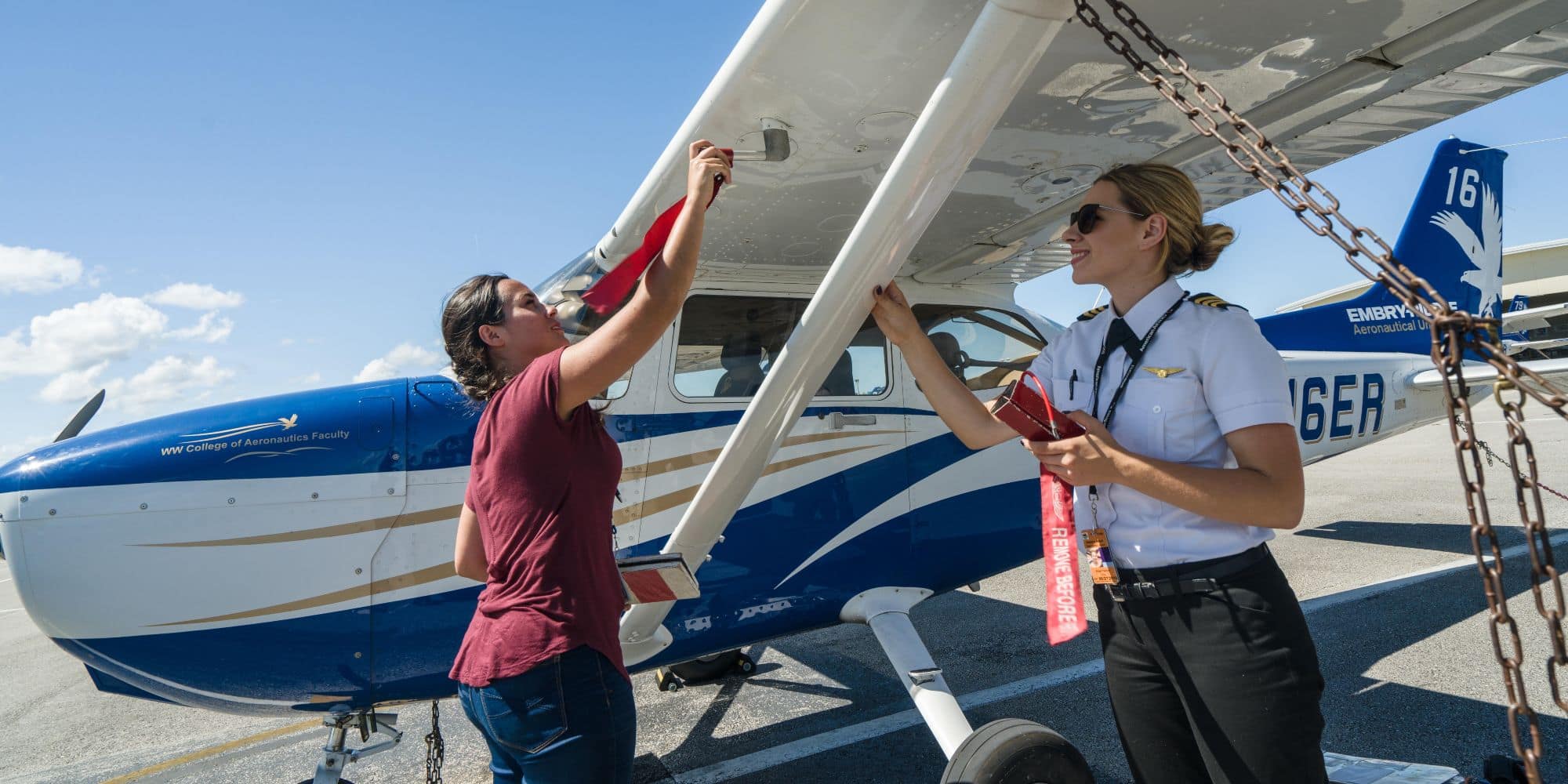 How to Become a Pilot
Embry‑Riddle can help you become a pilot while providing a well-rounded aviation education in a university setting.

Prescott Campus Flight Training Center to Debut in Summer 2024
The new Robertson Flight Simulation Center "will increase operational efficiency and help ensure that students have ample opportunity for simulations training.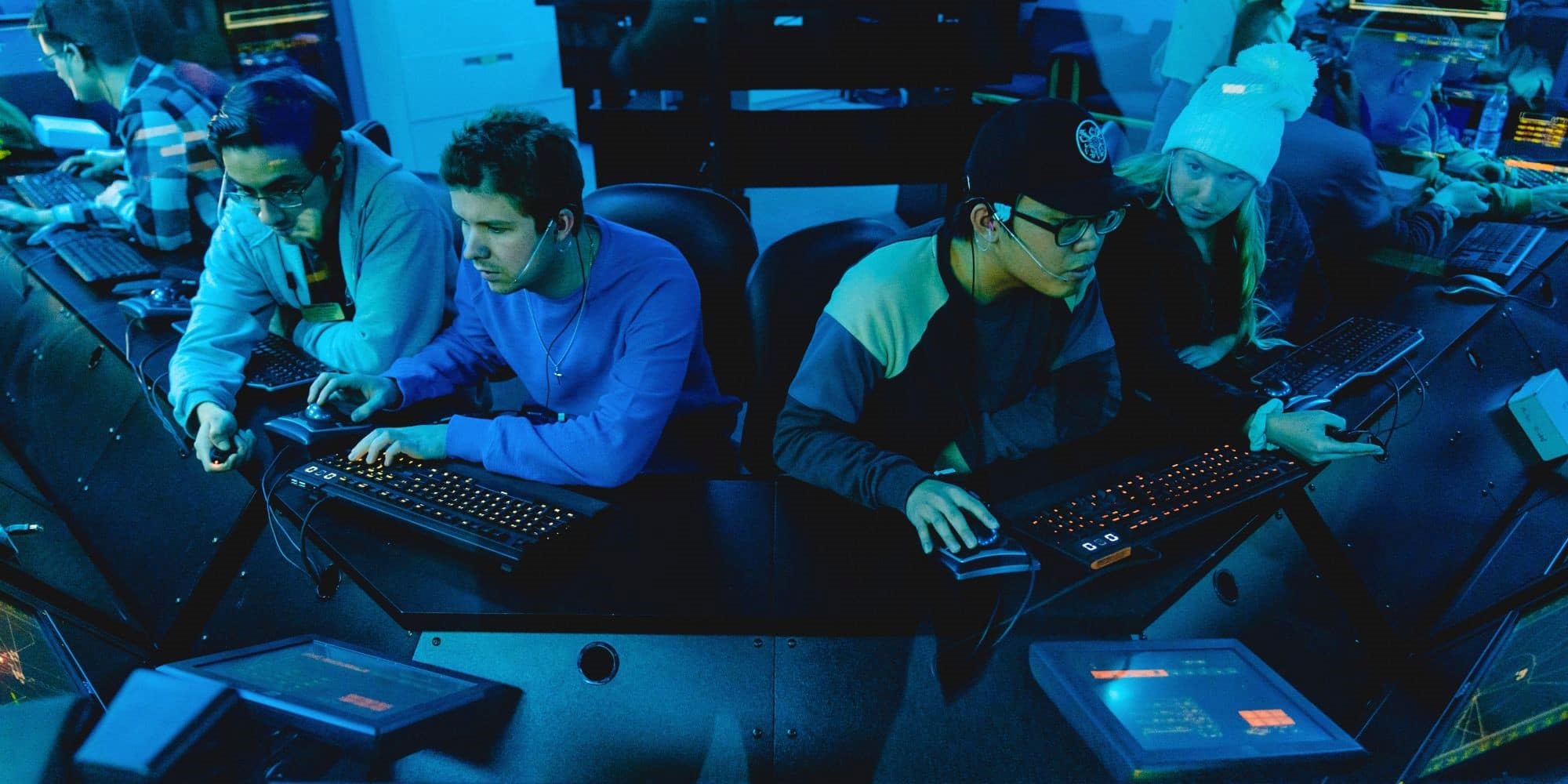 Setting a Course for a Future in Air Traffic Control
Dr. Jennah Perry addresses some common questions about air traffic management for anyone interested in entering this field, vital to the aviation industry.
3700 Willow Creek Road
Prescott, AZ 86301