Safety Officers: Non-Armed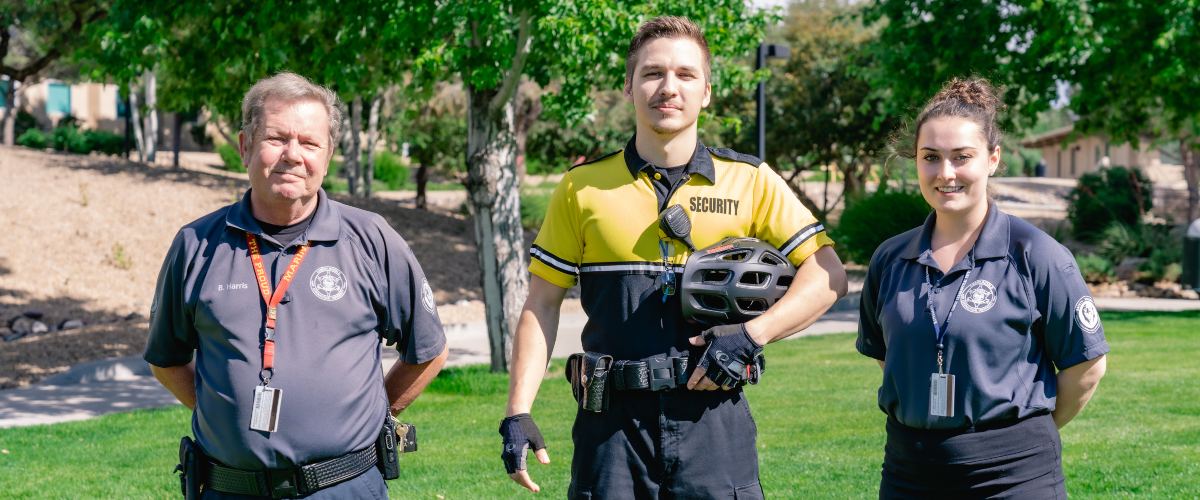 Our non-armed Safety Officers work in many different areas of campus. The safety officers are authorized by the institution to enforce University regulations across campus. Non-armed safety officers participate in field training and an evaluation program to further orient them to providing campus public safety services.
Officers are required to attend monthly training meetings on various subjects including Active shooter, Diversity Training, FERPA, Title IX, Defensive Tactics and the use of OC Spray.
Officers that patrol the campus are primarily responsible for building security, event security and enforcement of parking and traffic regulations.
---
Security Officers: Armed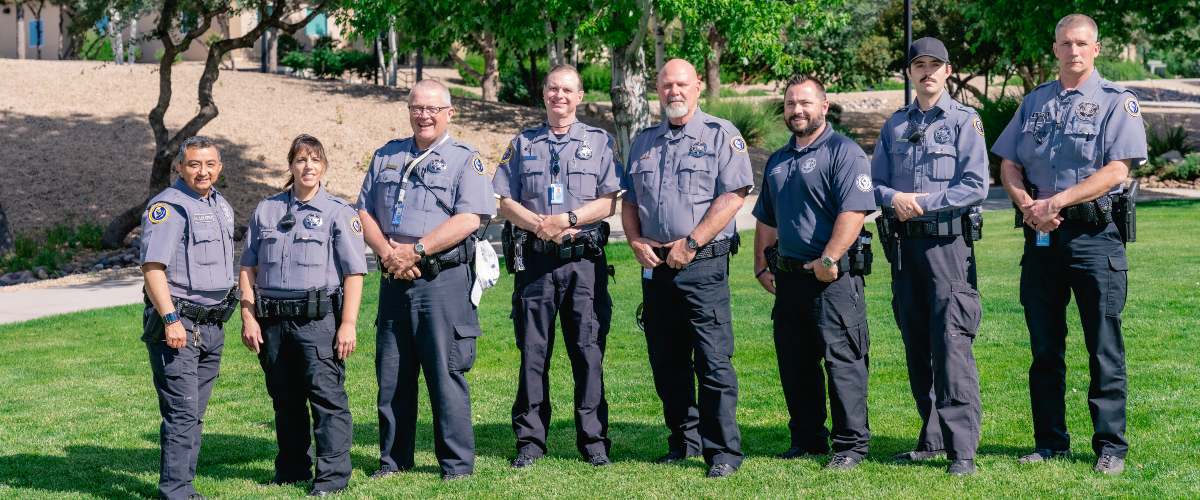 Our Armed Security Officers are required to successfully complete a 40-hour pistol course at Gunsite Academy, one of the top four Firearms Training Schools in the country. The training includes five solid days of range work, lectures and intensive indoor, outdoor and low light, live fire simulators are comprehensive and essential in firearms training. Our armed officers also successfully complete the Arizona DPS training and testing requirements. This combination of training goes above and beyond the state standard requirements.
This training has been approved and authorized by the Embry-Riddle University and goes above and beyond the state standard requirements.
Officers also are required to attend mandatory in-service training throughout the year to enable them to perform more efficiently and more safely. Non-armed safety officers work closely with our armed officers to ensure the best response and safety to any situation on campus.
---
Dispatch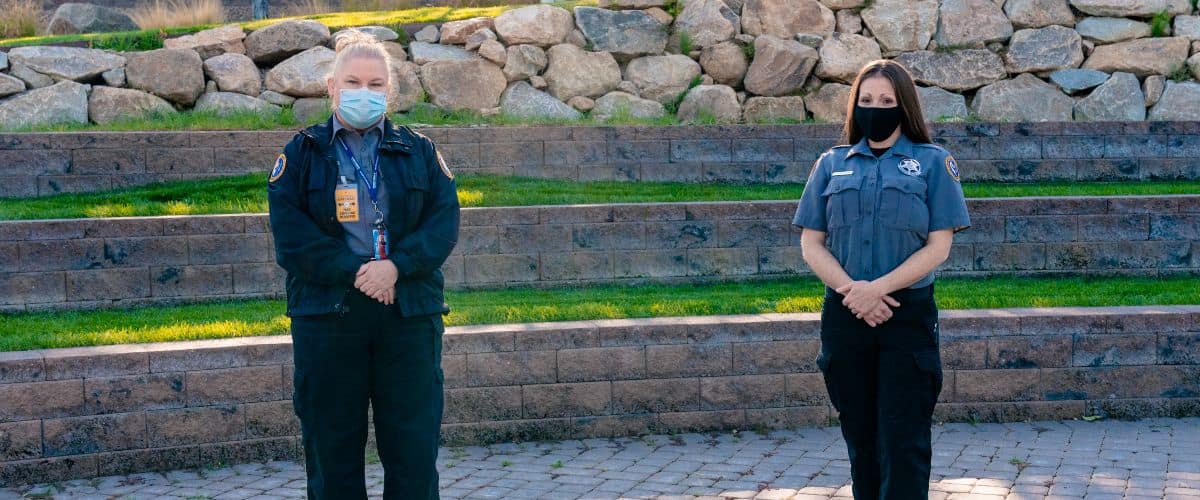 Embry-Riddle is staffed with trained communications dispatchers. We have 3 full-time dispatchers and 3 student dispatchers. These dispatchers answer calls for service; monitor intrusion detection, duress and fire alarms. Assist students that find themselves locked out of their residence after hours; as well as provide other emergency services to our community members, which include answering the many emergency phones on campus.
The Embry-Riddle dispatchers team provides emergency communications and response between members of the Embry-Riddle community, police, fire and medical emergency responders 24 hours a day, 7 days a week. Over 2,000 calls for service are processed annually, including calls for lockout services.
The Dispatch Center is also the core for the Card Access System, Campus Video Management System and Fire Alarm Systems. This integrated system improves campus security and enhances Safety response to various alarm-triggered events.
---
Bike Patrol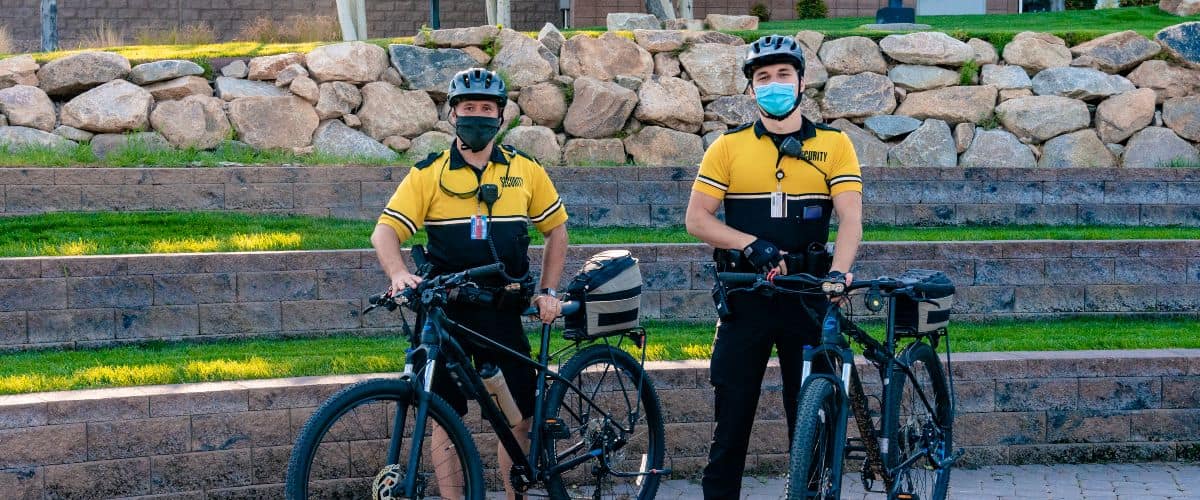 Prescott Campus Safety & Security has operated a bike patrol since the Summer of 2018. These are two of the three current members – Chris Eaton and Zac Van Winkle (Garrett Smith not pictured). Bike patrol members complete the same five day Law Enforcement Bicycle Association (LEBA class A) course as the Prescott Police bicycle unit. Our Cannondale Trail 5.1 bicycles are specially prepared for us by High Gear Bike Shop in Prescott. Bikes are a great way for us to interact with our campus community and a very quick means to respond to the inner campus.
---
Command Staff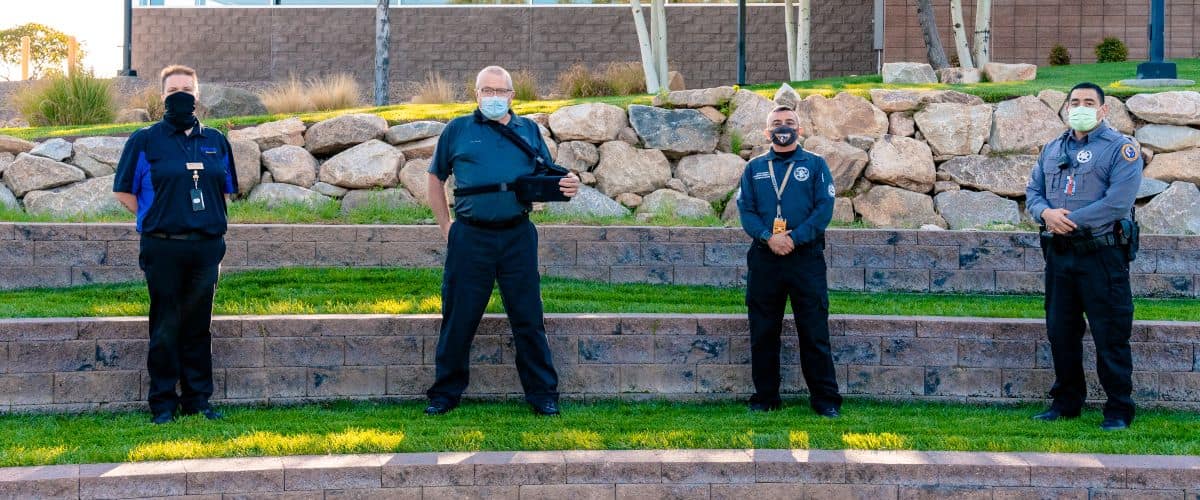 The efforts of the Prescott Campus Safety & Security Department are guided by (left to right) Alex Lucero – Assistant Director, Michael Brady – Director, and Bill Burns – 3rd shift Supervisor.
---
Interagency Cooperation
Our Department works closely with the Prescott Police Department and each department is committed to working together, keeping each other apprised of important information about crimes and crimes trends and to finding opportunities to train together.
We rely on our relationships for support on a variety levels. Additionally, Officers from the Police department often work at events on the Embry-Riddle Campus.
---
Campus Safety & Security Department
Building 14

On-Campus Emergency Numbers
Emergency:

928-777-3333

Wellness Center:

928-777-6653

Counseling Center:

928-777-3312

Dean of Students:

928-777-3879