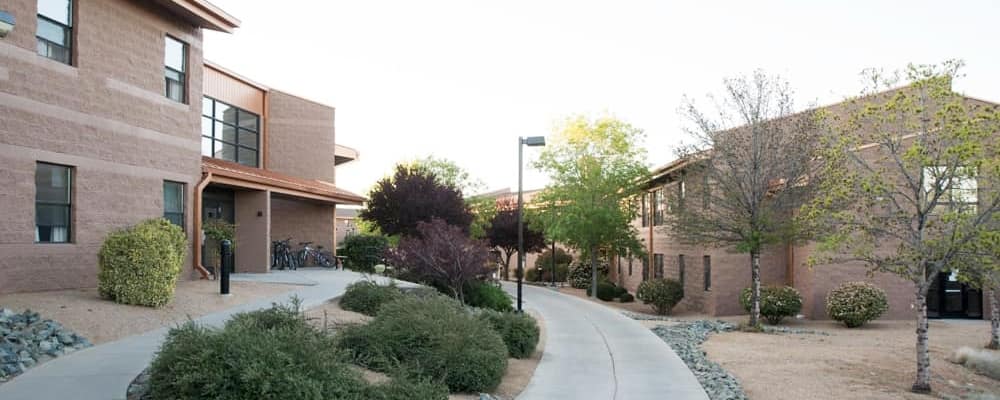 Located near the gym and Intramural fields and just a short walk from Earhart's Dining Hall and classes, the Village Suites in Juniper (Hall 6), Manzanita (Hall 7), and Dells (Hall 9) are designated for
First-Year, Transfer, and Upper-Division Students
. Manzanita Hall consists of Village Suites only, while Juniper and Dells Halls include both Village Suites and Village Apartments.
Village Suites feature two double-occupancy bedrooms. Each room has a sink area and shares a toilet and shower with an adjoining room. Bedrooms are furnished with two lofted beds, two desks, two chairs, two dressers, a built-in closet area, and a mini-refrigerator.
Manzanita Hall has two community lounges and kitchens, while Jupiter and Dells Halls have one community lounge and kitchen each. The community kitchens offer an electric range, microwave oven, refrigerator, and a sink. Residents provide their own cooking and eating utensils.
Laundry facilities with EAGLEcard-operated washers and dryers are located in Dells Hall.
View the Village Suites floor plans
Housing Forms and Resources