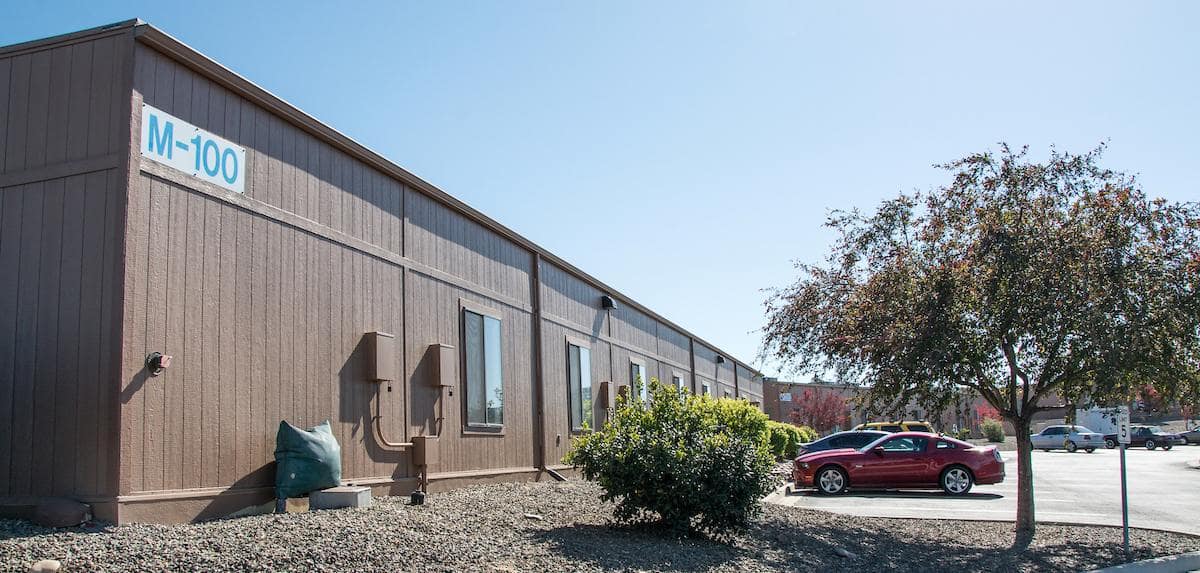 The Thumb Butte Complex Modulars, located on the south end of campus, houses
first-year students.
Each of the four halls houses approximately 30-45 students who share a community lounge and kitchen. The largest bedrooms on campus; two or three students share each room, which includes a private bathroom with two sinks, toilet, and shower. All rooms are furnished with beds, desks, desk chairs, dressers, one wardrobe, and a mini-refrigerator.
Laundry facilities with EAGLEcard-operated washers and dryers are located in Hall M200.
View the Thumb Butte Complex floor plan
Housing Forms and Resources