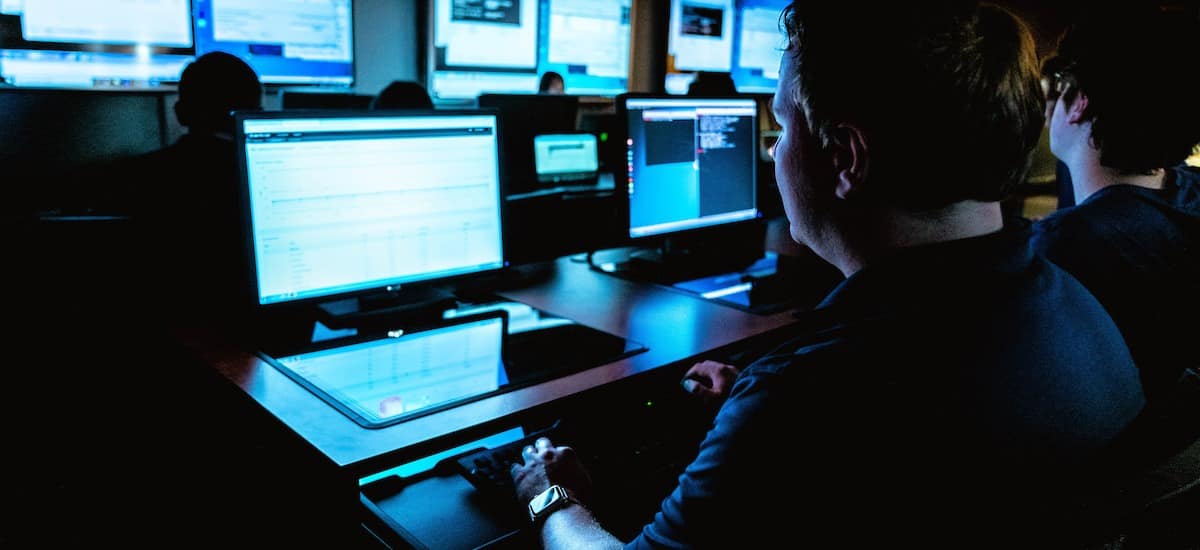 Make Cyber Defense a Priority
The College of Business, Security and Intelligence makes Cyber Defense (CD) a priority. There are many ways for students, faculty and others to learn more about Cyber Defense and how to apply it in our increasingly digital lives. Here on our Activities, News and Resources page, you will find up-to-date information on Cyber Defense Activities happening on or around our Prescott campus, catch up on Cyber Defense news inside the College of Business, Security and Intelligence and around the globe, as well as find a comprehensive list of Community Resources available to everyone to help keep ahead of the curve on Cyber Defense.
Activities
Here you will find a listing of events and activities around our local community to help the general public understand, learn, and implement a higher degree of Cyber Defense in their digital lives. Check out some of our most exciting and educational activities to learn more.
The CIS Department continuously offers CyberPatriot camps over summer. Open to students ages 14 -18 (rising sophomore, junior or senior in High School) who are interested in learning about Cyber Security. During this week-long non-residential program you will:
Explore the many aspects of Cyber Security
Experience hands on activities on the computer and network (real and virtual)
Attend mini lectures on the latest in cyber security
Meet other local students with interests in this area
Participate in a cyber "capture the flag" competition on Friday
Each week will run from 9 a.m. to 4 p.m. with a 1-hour break for lunch on campus. Cost includes: a Cyber Patriot Summer Camp t-shirt, lunch each day, access to software and computers. Stay tuned for the next summer camp offering we will have in summer 2022.
Embry-Riddle is a Silver Sponsor of CyberPatriot and offers CyberPatriot scholarship opportunity for incoming cyber program students in Prescott and Daytona Beach campuses. Embry-Riddle's Cyber Intelligence and Security program has been a CyberPatriot silver sponsor since spring of 2013.The Air Force Association (AFA) CyberPatriot program (uscyberpatriot.org) is a national youth cyber education program that now provides opportunities from K-12. The annual high school competition (now in its 12th year) reaches thousands of schools and tens of thousands qualified student prospects through their website and newsletters.
Embry-Riddle Aeronautical University Cyber Patriot Scholarship Application
The CIS department offers multiple unique CTF competitions from local high school students on the Prescott campus of ERAU to virtual CTF competitions at well-known international conferences such as at AIAA, DEF CON, and Aviation ISAC events. These competitions increase participants cyber intelligence and security knowledge (e.g., password cracking, log analysis, computer forensics, and much more!) as well as about cybersecurity problems, solutions, and challenges in aviation and aerospace! See our upcoming CTF offerings:
Internal News
Ever since our founding in 2013, Embry-Riddle Aeronautical University has been forging new territory in the realms of Security, Intelligence and Cyber Defense. Here you will find some of our most recent news stories that will give you an inside look at what's going on inside the Department of Cyber Intelligence and Security.
External News
At the CBSI Department of Cyber Intelligence and Security, we encourage all of our students to pursue online news resources to stay informed, to keep up with the most recent trends in the field of Cyber Defense and to seek out opportunities for their own educational and professional endeavors. Here are a few valuable news resources and external stories covering Cyber Intelligence and Defense topics. 
Palo Alto Networks and Girl Scouts of the USA Announce Collaboration for First-Ever National Cybersecurity Badges
With the introduction of 18 new Cybersecurity badges, Girls Scouts of all ages will be able to explore opportunities in STEM while developing problem-solving and leadership skills
Palo Alto Networks® (NYSE: PANW), the next-generation security company, and Girl Scouts of the USA (GSUSA) today announced that they will join forces to deliver the first-ever national Girl Scout Cybersecurity badges for girls in grades K–12. Girl Scout badges are insignia Girl Scouts earn and display on their uniforms to demonstrate their mastery of a given topic. Led by a panel of expert cybersecurity advisers, GSUSA and Palo Alto Networks expect to roll out the first in a series of 18 Cybersecurity badges to Girl Scouts throughout the United States in September 2018.
The CyberWire is an independent voice delivering concise, accessible, and relevant cyber security news to people all across the globe. As a cyber security-focused news service and a trusted, independent voice in the marketplace, CyberWire delivers concise, accessible, and relevant content, separating the signal from the noise in a burgeoning industry, overloaded with information and competing messages.
Warning! This rendering doesn't seem to have a data source.
Prescott Campus Admissions
Featured Story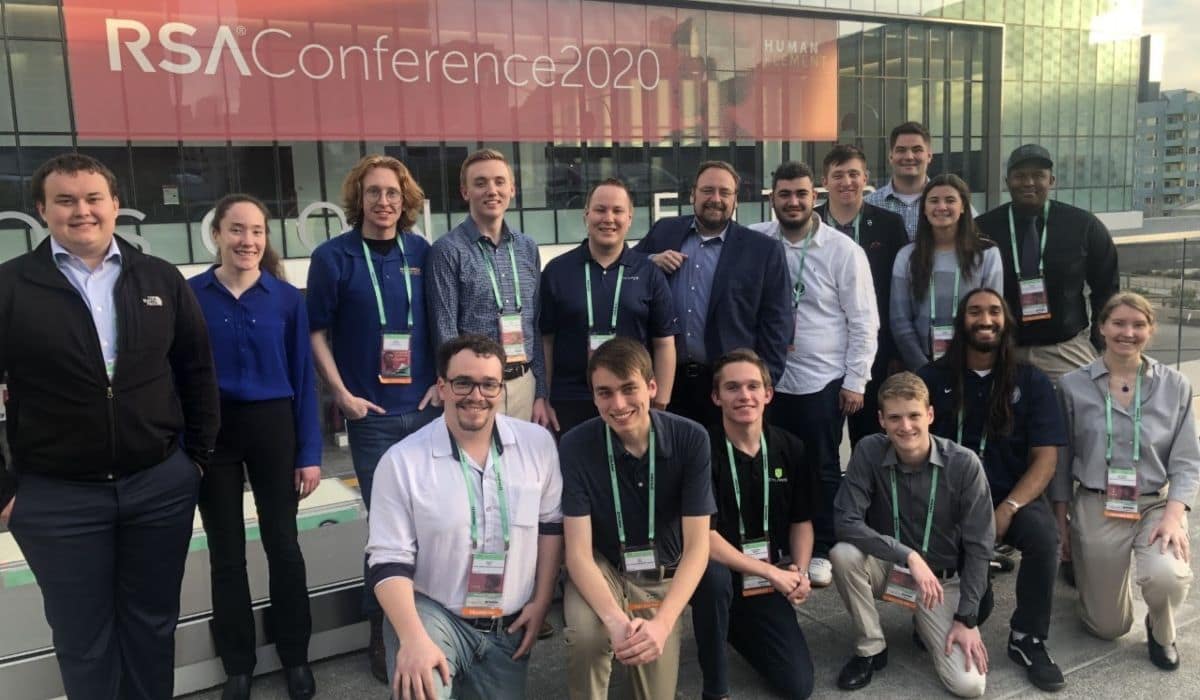 My name is Kevin Hood and I am a Sophomore studying Cyber Intelligence and Security. During the last week of February, we visited San Francisco to tour Silicon Valley companies and attend the RSA Conference to help students practice networking, expose them to opportunities, and to make Embry-Riddle well-known in the cybersecurity industry.