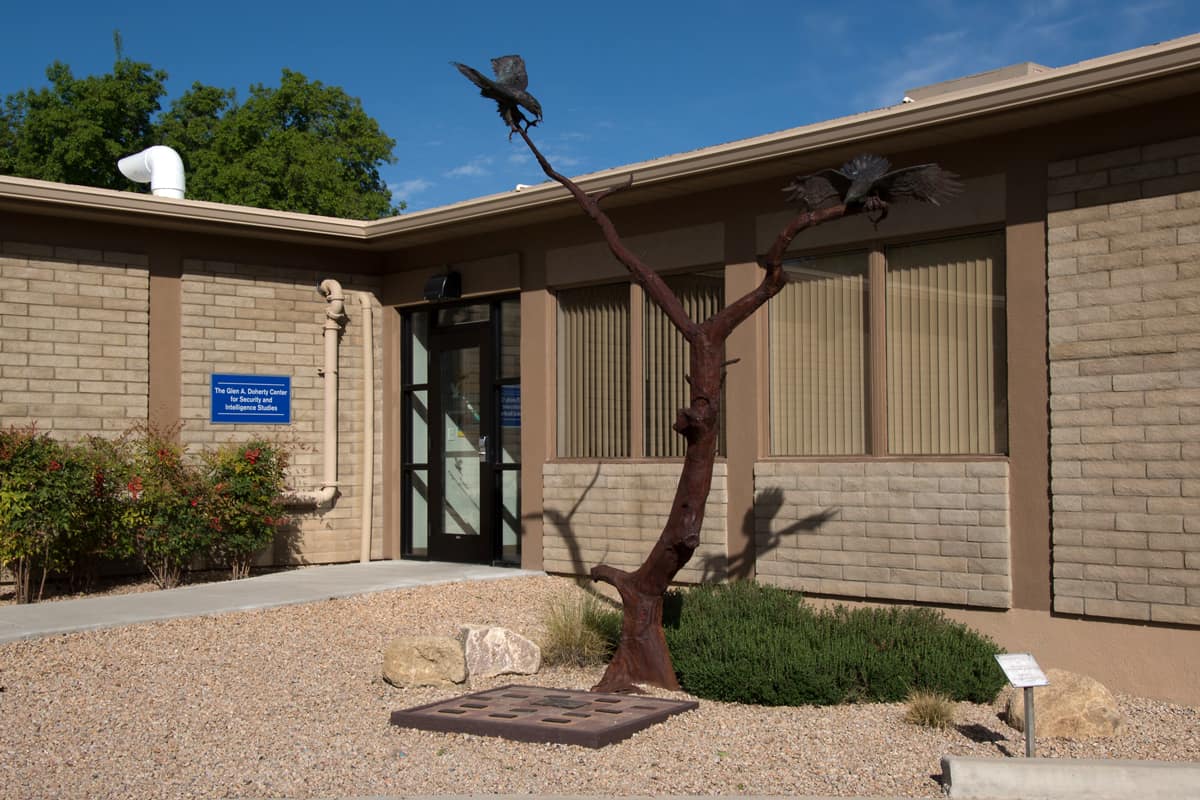 Origins
With the 2014 founding of the College of Security and Intelligence (CSI) in Prescott, Arizona, Embry-Riddle builds on more than 10 years of experience training future analysts and professionals in the fields of global security and intelligence studies.
In 1997, the nation's first bachelor's degree in Science, Technology and Globalization (STG) was launched by Dr. Richard Bloom, Professor of Social Sciences.
In 2003, portions of the STG program were converted into the Bachelor of Science in Global Security and Intelligence Studies (GSIS), under the leadership of Dr. Philip Jones. This highly popular degree program now boasts more than 250 undergraduate majors, with dozens of additional Embry-Riddle students taking minors in fields related to business, security, intelligence studies, area studies and international relations.
Growth
The rapid growth of Embry-Riddle's GSIS degree program has been facilitated by generous support from the federal government and the U.S. Intelligence Community.
Thanks to a grant from the U.S. Department of Defense, the GSIS program launched an intensive Chinese track in 2008 under the leadership of Dr. Leeann Chen. More than 50 undergraduates are currently pursuing their Bachelor of Science in GSIS/Chinese, while dozens of additional GSIS students are taking a standard load of Chinese. (Remaining undergraduates can choose from our Arabic, Russian and Spanish programs.)
Subsequently, the Office of the Director of National Intelligence (ONDI) provided GSIS with a grant to develop a GSIS track in Security Operations Management, which was launched in 2011 by Professor Robert Baker.
Embry-Riddle's security and intelligence program added a Bachelor of Science in Cyber Intelligence and Security, which began in 2013 under Dr. Jon Haass, as well as a Master of Science in Security and Intelligence Studies and a Bachelor of Science in Forensic Biology, both added in 2014.
More recently, a Master of Science in Security and Intelligence began in 2018.
Future
With the recent addition of new degree programs in the fields of business, security and intelligence studies, Embry-Riddle's Global Security and Intelligence Studies program has been officially converted into the nation's first College of Business, Security and Intelligence (CBSI).
College faculty boast a wide range of professional and academic credentials, with specific expertise in intelligence operations and analysis, security operations management, cybersecurity and forensics. CBSI faculty aim to provide students with hands-on, real-world experience in courses across the fields of computer and forensic sciences, offensive and defensive cybersecurity operations, intelligence and counterintelligence analysis and operations, foreign policy, international law, counterterrorism, environmental threats and global, regional and homeland security.
Students who complete undergraduate and graduate degrees in Embry-Riddle's CBSI are expected to go on to join more than 350 alumni with security and intelligence jobs in federal government agencies, the U.S. military, and in a variety of related positions in the corporate world.
3700 Willow Creek Road
Prescott, AZ 86301