Opportunities in the aviation industry extend far beyond a seat on the flight deck, and the Department of Applied Aviation Sciences at Embry-Riddle's Prescott Campus offers the academic and practical knowledge to help you launch a rewarding career. Our degree programs feature small class sizes, leading-edge facilities and expert faculty to help chart your course to success.
What is Applied Science?
Applied science is employing the scientific method to reach conclusions, then using those conclusions to achieve practical goals. The Department of Applied Aviation Sciences offers programs that teach you how key scientific skills can open the door to aviation and aerospace careers.
Which career field is an Applied Science?
Earning an Applied Science degree from Embry-Riddle can help you toward a career in safety, management, training and operations, or as an air traffic controller, meteorologist or a career in the rapidly expanding field of unmanned aircraft systems.
Our experienced faculty members use state-of-the-art, computer-equipped classrooms and innovative, hands-on programs to give you the foundation you need for success.
What are Applied Science degrees at Embry-Riddle's Prescott Campus?
The Department of Applied Aviation Sciences at the Prescott Campus offers four programs created specifically to meet the growing demand for trained aviation industry professionals. Depending on what aspect of aviation interests you most, you can choose to pursue the following degrees: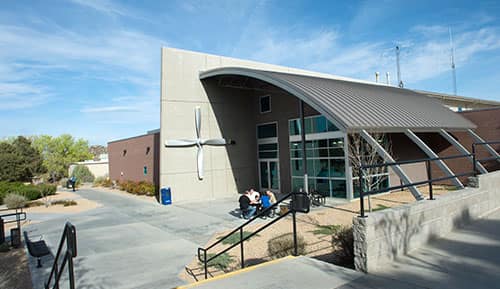 Labs & Facilities
Learn about the state-of-the-art labs and facilities available to ERAU students in the Applied Aviation Sciences Department.
Latest Research Projects
Learn about advances being developed in applied aviation sciences by Embry-Riddle professors and students.
3700 Willow Creek Road
Prescott, AZ 86301