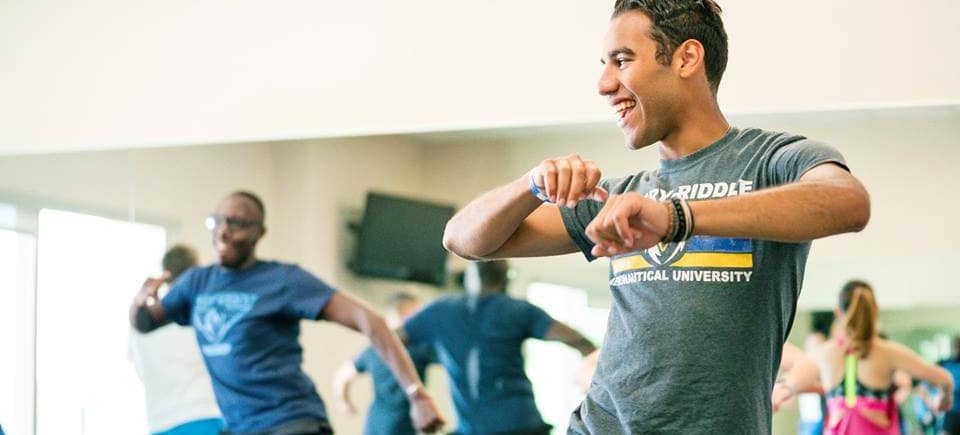 Required Immunizations
The immunization policy is designed to protect the health of all students. Students who fail to comply will have a hold placed on class registration and/or will be denied class attendance pending satisfactory completion of required data. A licensed health care provider must certify immunization data; home records or self-reports are unacceptable. Copies of school or military immunization records will be accepted with appropriate dates and signatures indicated. Immunizations are offered on-site. There will be no co-pays for students with the University sponsored insurance. Payment is expected at time of service for all other students. A Receipt will be given for insurance reimbursement.
M.M.R. (Measles/Mumps/Rubella)
Major Indications:
All college students form after 1956 without lab evidence of disease.

2 doses of MMR vaccine at least 28 days apart after 12 months of age.
2 does of measles vaccine and 2 doses of mumps vaccine at least 28 days apart and 12 months of age and 1 dose of rubella vaccine after 12 months of age.
Laboratory proof of immunity (blood titer) to measles, mumps and rubella. It titers are negative or equivocal, the student will receive the MMR series with at least 28 days between each dose. No titer is required after the MMR vaccine.
Hepatitis B
Hepatitis B is a more insidious disease. Students can become infected and pass the virus to others before they realize they are ill. All students who reside in University housing must either document the immunizations for Hepatitis B or complete a waiver.
Adhere to the 3-dose schedule, minimum of 4 weeks between dose 1 & 2; 8 weeks between dose 2 & 3; and 16 weeks between dose 1 & 3.
Meningitis
Although neither campus has ever experienced an outbreak of bacterial meningitis, a number of college and university campuses across the nation have, sometimes with dire consequences to the life and health of the students, faculty, and staff involved.
We urge you to discuss these concerns with your personal physician and consider vaccination. There will be opportunities for vaccination at campus-sponsored clinics to be announced.
Vaccination Schedule:
Initial dose of conjugate vaccine: 11-12 yrs. Of age

Booster dose: 16 yrs of age

If initial dose given age 13-15 yrs: booster dose at 16-18 of age

If initial dose given age >16 yrs., no booster dose required.
For college and university with a meningococcal vaccine policies as a requirement of enrollment or on-campus living: students 21 years of age and younger should have documentation of a dose of a conjugate vaccine >16 years of age. The booster dose can be administered any time after the 16th birthday. The minimum interval between doses of meningococcal conjugate vaccine 8 weeks.
Recommended Immunizations
Hepatitis A
Polio
Tetanus and Diphtheria
On-Campus Immunizations
Appointments can be made to receive the following injections/immunizations on campus:
Depo-Provera
Flu Vaccine (fall semester only)
Hepatitis A
Hepatitis B
M.M.R. (Measles/Mumps/Rebella)

Meningitis (During and Announced Clinics)

Tetanus/Diphtheria
Allergy Immunotherapy
No serum allergy injections are given at the Wellness Center. We apologize for any inconvenience. Providers in the Prescott area are available upon request.
Health & Wellness Services