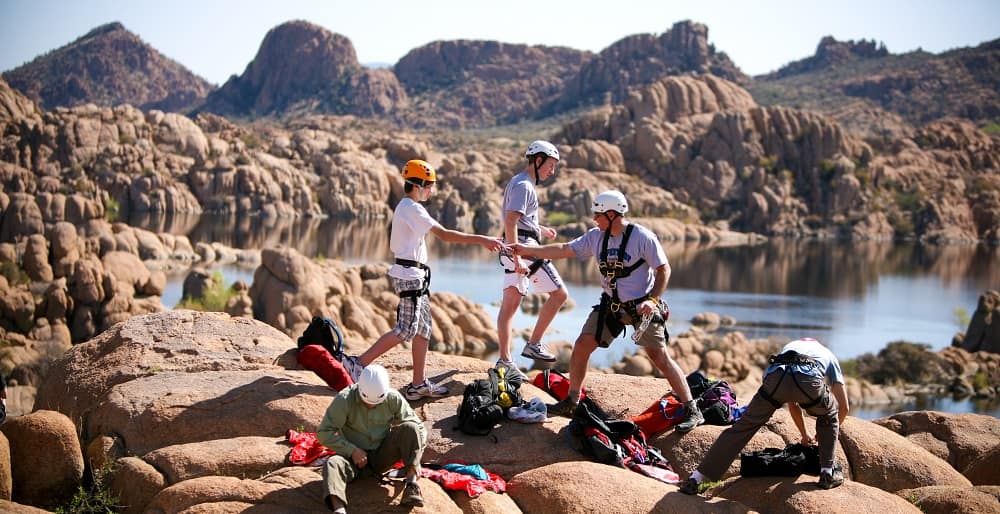 At ERAU, we hold (semi-)formal recruitment in the beginning of the Fall. The first opportunity for new students to meet the Greek community members is at the Greek Kick-Off event. All organizations are represented and come together to inform those students who are interested in becoming Greek.
Some members will disaffiliate from their organizations to become an unbiased resource to the new students interested in joining Greek Life. Our FSL community recognizes that choosing which organization to join can be a stressful process, since membership is a lifelong commitment; and we hope to provide the best experience for all wishing to join our community. The responsibility of the disaffiliated members is to serve as a safe place for questions to be answered about Greek Life.
Throughout the year, some organizations have
continuous open bidding
, meaning that they may hold recruitment events outside of the formal recruitment time.
Keep an eye out for the Fraternity and Sorority recruitment events on the
Campus Calendar
.
Contact Student Engagement at
prdse@erau.edu
for any questions.
Prescott Fraternity & Sorority Life