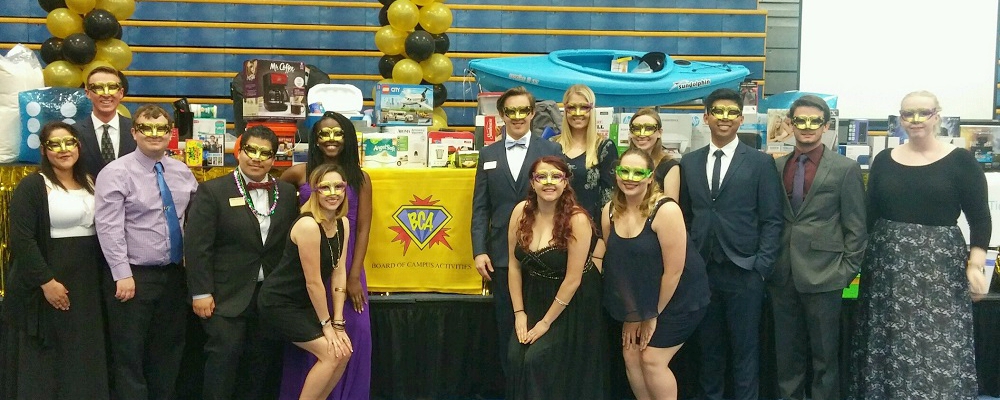 Mission Statement
The mission of the Board of Campus Activities is to provide fun and exciting entertainment, activities, and events for the ERAU community. The BCA will work together as a team to make joint decisions by communicating effectively and giving every member and student a voice through defined leadership and set goals.

In order to promote community BCA will also serve as a guide and resource to other campus entities for the preparation and execution of their programs and events.

BCA proudly hosts over 25 events per year with total attendance of over 4,000.
Join the team and help select/host upcoming events. Email prbca@erau.edu today.
BCA Executive Team
Jordan Cabrera
Director
Moe Angulo
Assistant Director
Jeramy Gordon
Membership Director
Alli McIntyre
Marketing Director
Cindy Severance
OctoberWest Director
Koby Yoshimi
Secretary
OctoberWest
OctoberWest is a week-long Homecoming celebration on the Prescott campus. Join current students, alumni and campus staff/faculty at many exciting events. Student highlights include the Career Industry Expo and Friday Fair. Don't miss the WINGS OUT WEST airshow, a campus tradition. Interested in planning these events? Join the sub-committee of BCA!
Prescott Board of Campus Activities