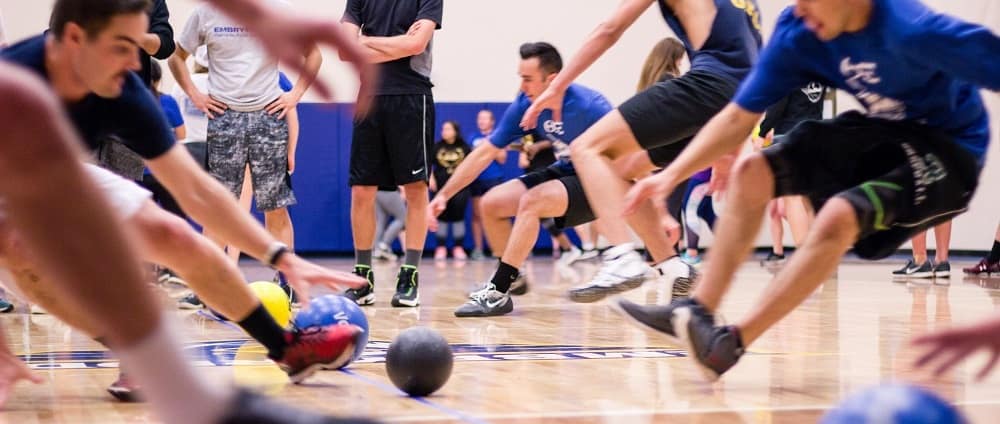 Brother/Sisterhood
A Brother/Sisterhood event is a program that allows members of a single organization to spend time bonding with each other. These programs can be camping, BBQs, going to or watching sporting events, community service projects, dinner at a restaurant, laser tag, attending a BCA event, and much more.
Educational Programming and Leadership Development
F.S.L. will host a few educational and leadership programs throughout the year in various areas, depending on the needs of the Greek community. Each chapter also supports their own programming to further learning in various areas of life to help its members grow, be better equipped for college life, and prepare for the future. Many Greek National Headquarters will facilitate an area-wide leadership event, bringing various chapters of the same Greek Organization together to share best practices and learn new tools and skills to bring back to their campuses.
Socials/Mixers
Socials are usually a fun event that allows two or more organizations to mingle and have fun together, in order to build the greater Greek Community relations. We have seen chapters come together to do pumpkin carving, hay rides, corn mazes, BBQs, trips to the lake, Super Bowl watching parties, chili cook-offs, and much more.
Formals
Typically, a formal is an occasion to dress to impress, socialize, and cap off the semester or the year with celebration. Often this is when the chapter will hand out its internal chapter awards and introduce new chapter leadership. All of our chapters do formals in different locations and different ways. We have formals in Las Vegas, Phoenix, or right here in Prescott.
Greek Week
Greek Week is an annual competition between the chapters. It is a great time to befriend other organizations, compete in fun activities, and socialize. Some of our featured events in the past have included: flag football, soccer, dodgeball, volleyball, bowling, relay races, Fraternity Feud, and the highlight of our Greek Week every year, Lip Sync.
2016-2017 Champions:
Sigma Chi Fraternity
Pi Kappa Phi Fraternity
Alpha Xi Delta Woman's Fraternity
Prescott Fraternity & Sorority Life