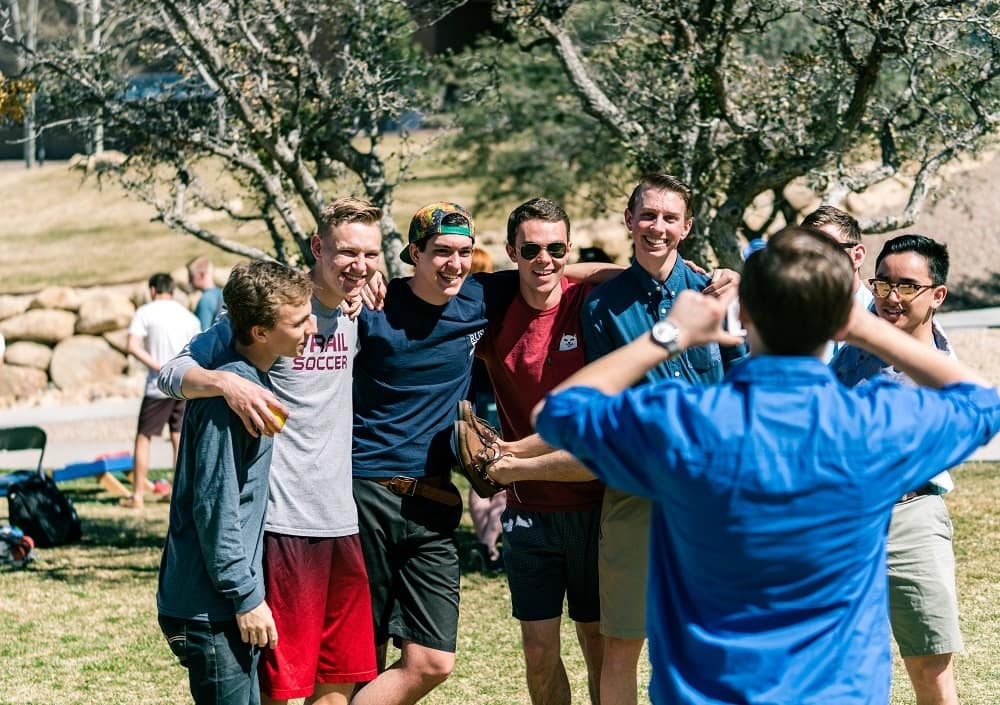 Chapter Requirements
All chapters must have at least 5 members.
All chapters must complete the Recognition Agreement process each spring.
All chapters must comply with policies outlined in the Recognition Agreement.
All chapters must do at least 2 social activities per semester (unless on social probation).
All chapters must do at least 1 community service project per semester.
All chapters must attend 70% Mandatory programs*.
Members must be 18 to join a chapter, unless an exception is granted by the Dean of Students or FSL.
*70% Mandatory programs are educational training courses on topics such as: hazing, alcohol & drugs, bystander intervention, sexual misconduct/assault, diversity, and living your values.
Academic Requirements
Students are not permitted to join the F.S.L. community if their cumulative GPA is below 2.6.
Chapters must maintain a minimum GPA of 2.6 per semester and cumulative.
Possible Sanctions
The sanctioning process is tied to the University Conduct Process.
View the Student Handbook.
All cases are based on a case-by-case basis and adjudicated on the merits of the conduct case at hand. This does not preclude the chapter from being sanctioned in line with past precedents, and does not mean that the chapter will receive identical sanctions as previous cases.
All cases are based on a Preponderance of Evidence standard.
All suspected members will go through the conduct process separate from the chapter if the incident is not deemed a chapter conduct issue.
Individuals and the chapter may go through the process simultaneously. This may be the case if the chapter tries to cover up the actions of one particular member or due to other circumstances.
Prescott Fraternity & Sorority Life