Department of Physics and Astronomy


The Department of Physics & Astronomy gives students a chance to study the fundamental laws of nature and their application to the exploration of the universe in a friendly, engaging environment. The department offers two degree programs, a Bachelor of Science in Space Physics (BSSP), which prepares students for careers in science and aerospace or for graduate programs in physics, astronomy and astrophysics, and a Bachelor of Science in Astronomy (BSA).
The Space Physics program provides a broad-based, rigorous physics education with an emphasis on space-related topics such as astronomy, optics, remote sensing, particle physics, and cosmology. The program is guided by the philosophy that physics is something you "do," not just a set of dry theories. Most Space Physics students complete a yearlong thesis research project during their senior year. In the process, they acquire analytical and laboratory-based research skills that position them for careers in physics, astronomy, and related fields.
The department's faculty is passionate about working with students to perform research in their areas of expertise. Students have completed projects in their chosen areas of physics, and many have collaborated with the Aerospace Engineering faculty to study non-chemical spacecraft propulsion, rocket design, and similar topics.
For students engaging in undergraduate research, this is a rewarding experience that helps them with their career choices and adds critical impetus to their efforts to enter competitive graduate programs.
Learn More About our Department Degrees
2019 APS Four Corners Annual Meeting at ERAU
Every year, the American Physical Society Four-Corners Section holds its annual meeting in a 4-year rotation between various sites in the Four Corners States. For the 2019 meeting in Arizona, Embry-Riddle Aeronautical University will host the event at its northern Arizona campus in beautiful Prescott.
The annual meeting is attended by graduate and undergraduate student researchers, along with their mentors, professors, and fellow researchers from universities, companies, and national labs throughout the four-corner states. The focus of the conference is to present current physics research and activities in order to widen the breadth of shared knowledge between individuals and organizations forging new discoveries in the realm of physical science.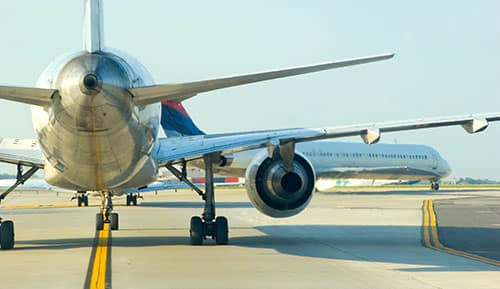 Latest Research Projects
Learn about physics and astronomy advances being developed by Embry-Riddle professors and students.
More about our research projects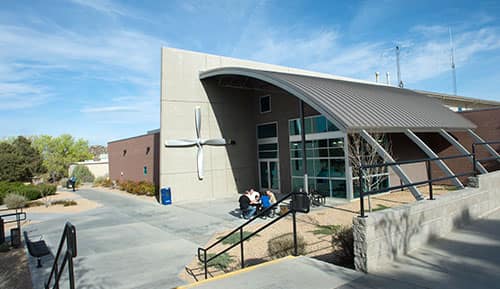 Labs & Facilities
Learn about the state-of-the-art labs and facilities available to ERAU students in the Physics and Astronomy Department.
3700 Willow Creek Road
Prescott, AZ 86301
Featured Stories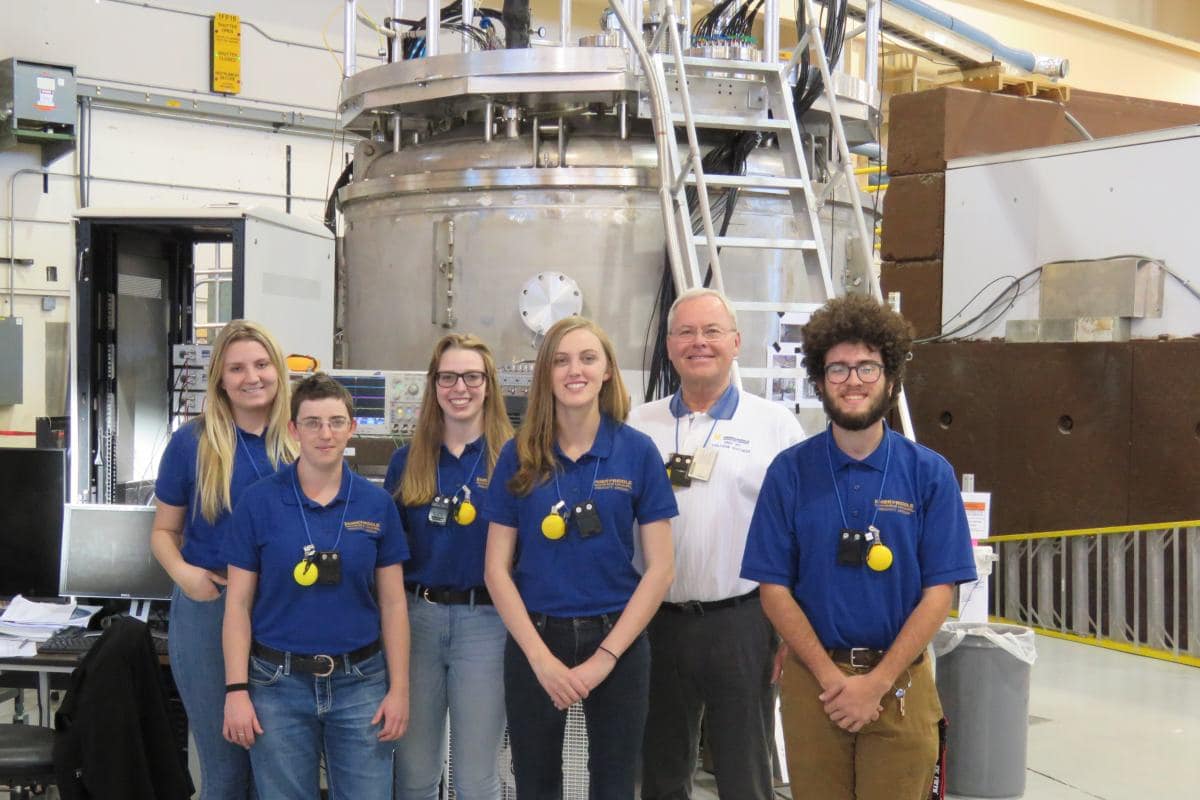 Students Assist Neutrino Detection Research at Los Alamos National Laboratory
Undergraduate Space Physics students assisted in conducting experiments with the CCM neutrino detector at the Los Alamos National Laboratory, an experiment designed to search for "sterile" neutrinos, a possible source of dark matter.