The Department of Biology & Chemistry gives students the opportunity to study biology and chemistry in a friendly, engaging environment.
The Bachelor of Science in Applied Biology provides students with foundational knowledge across the biological sciences, while allowing them to design their upper-level coursework to suit their interests in a diversity of career paths such as health science, ecology, wildlife science along with a minor in unmanned aerial systems, human factors psychology, or forensic biology.
The Bachelor of Science in Forensic Biology program provides a broad-based, rigorous scientific education with an emphasis on laboratory skills, field activities and hands-on training. The program is guided by the philosophy that biology and chemistry is something you "do," not just a set of dry theories, so students acquire analytical and laboratory-based research skills that position them for careers in forensics, biology, medicine, and related fields.
Learn More About our Department Degrees
Biology and Chemistry Internships
Students pursuing a degree in Forensic Biology will have a wide range of career opportunities available to them upon graduating. At Embry-Riddle, we give students of Biology and Chemistry degrees the opportunity to gain valuable workplace experience by undertaking a variety of exciting and educational internships. Here are just a few students who have provided insight into their internships:
---
Scuba Diving with Archipelagos Institute of Marine Conservation in Greece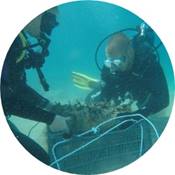 "This summer I decided to branch out into Marine Biology, as I have always had an interest in this field and have experience as a scuba diver. I knew that I would love to have an experience that was truly international, as I hope to someday work abroad. For these reasons, I chose to intern with Archipelagos Institute of Marine Conservation, located in the islands of Samos and Lipsi, Greece. This incredible location opened my eyes to the diversity of options completing field work and has helped me to narrow down my career path"
---
Rolenn Manufacturing Internship Inspecting Medical Devices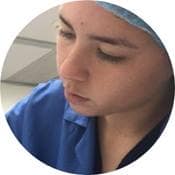 "My experience with the cooperative education/internship program at Embry-Riddle was great. All of the assignments made sure I was getting the most out of my internship experience and helped me along the way. The learning objectives we had to prepare beforehand were extremely helpful in guiding me in the direction I wanted to go throughout this internship. They allowed me to set goals that I wanted to achieve while interning and kept me accountable. I enjoyed everything that came with this internship and it showed me that I am more than ready to start a career working in a lab environment."
---
Internship at the Lemuel Martinez's 13th Judicial District Attorney's Office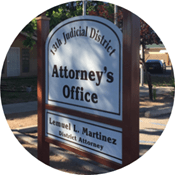 "This internship was important for both my career and educational plans. After I graduate I plan to go to law school and this internship at the DA office not only introduced me to what Attorneys do but also allowed me to put my foot in the door to intern again with them while in Law School so I could get more hands on work with the Attorneys. This internship was overall a great experience and I am glad I got to work there."
---
3700 Willow Creek Road
Prescott, AZ 86301