Prescott Campus Commencement Speakers
Welcome to the Prescott Campus Commencement Speakers archive. Graduation is a monumental achievement in every student's path to their future. Embry-Riddle Aeronautical University has welcomed many renowned and successful guests to address graduates and provide some words of wisdom from their own life experiences. Past commencement speakers have included Embry-Riddle alumni, astronauts, entrepreneurs, politicians, military veterans, and more.
Here, you can review previous years' commencement speakers, read their commencement addresses to graduates, and find news on our next remarkable Commencement Speaker!
Fall 2020 Commencement Speaker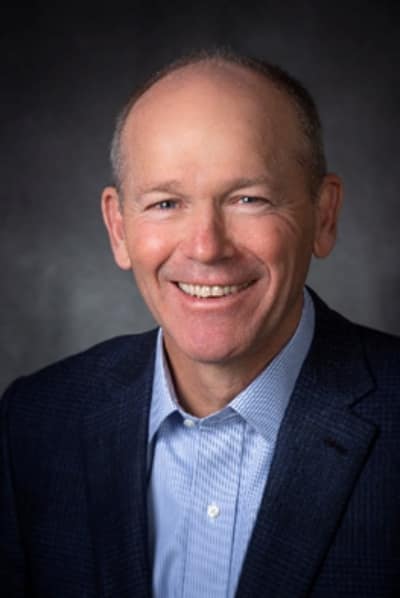 David L. Calhoun
President and Chief Executive Officer
The Boeing Company
David Calhoun is president and chief executive officer of The Boeing Company. With employees across the United States and in more than 65 countries, Boeing is the world's largest aerospace company. It is the leading manufacturer of commercial airplanes, military aircraft, and space and security systems, and a provider of global services; it supports airlines and U.S. and allied government customers in more than 150 nations.
Calhoun, 63, became Boeing president and chief executive in January 2020. He has served as a member of Boeing's board of directors since 2009 and served as chairman of the company's board of directors from October to December 2019.
Calhoun has extensive expertise in a wide array of strategic, business, safety and regulatory matters across several industries as a result of his executive, management and operational experience.
A native of Pennsylvania, Calhoun holds a bachelor's degree in accounting from Virginia Tech. He is co-author of the book "How Companies Win" and is an avid golfer and skier. He is married with four children.
Boeing is proud to partner with Embry-Riddle Aeronautical University on a number of strategic initiatives that contribute to the continued growth and diversification of the global aerospace industry. In 2019, these initiatives included $165,000 in charitable contributions to the university and a $3 million grant for the Boeing Scholars program. The program is an initiative of Boeing to develop qualified students for careers in aviation, with a special interest in aeronautical science and aviation maintenance science. The Boeing Co-Pilot Mentoring Program pairs students of the university with alumni at Boeing to build professional skills through guided mentorship. As of March 2020, more than 2,700 Embry-Riddle alumni are employed by Boeing and its subsidiaries.
Past Commencement Speakers
Lori Kennedy
Campus Events Manager