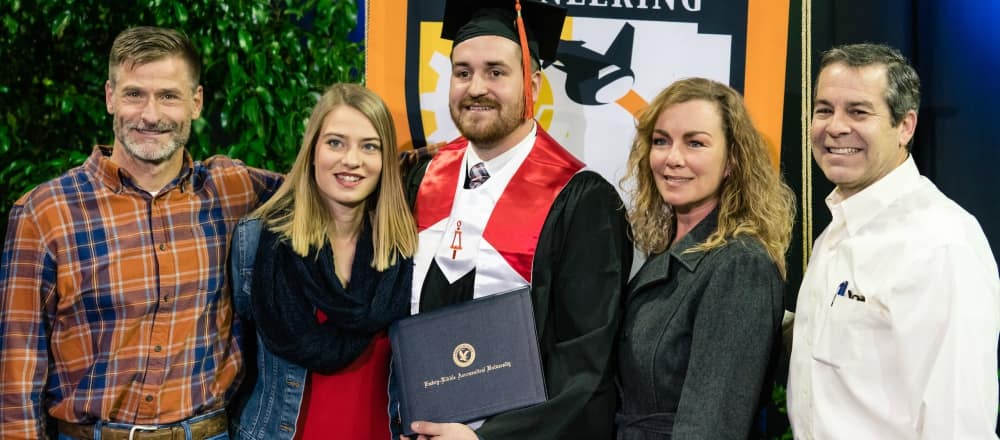 Memorabilia and Gifts
Are you looking for a unique gift to give your graduate? The Prescott Campus Bookstore offers a variety of items that might be appropriate as a gift of memorabilia for you and your graduate. The Bookstore will have a kiosk set up at graduation for last minute gifts and keepsakes.
Our services include:
10% off for alumni on apparel and gifts
Used textbooks
Book buyback program
Computer accessories and supplies
Specialty aviation products
Diploma frames
Order online and pick up your products at the Bookstore
We accept the EAGLEcard
Our online store also carries a large selection of items, including apparel, computer products, gift cards, and supplies. Store hours are subject to change. Please check the Bookstore website for current store hours.
Academic Records and Graduation Status
Lori Kennedy
Director, Campus Events