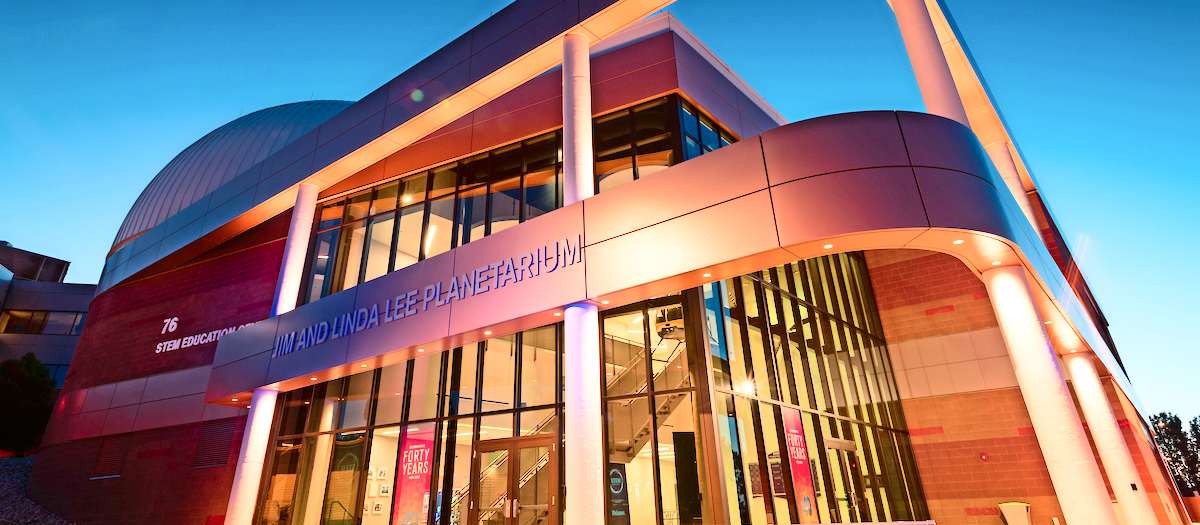 Planetarium Reception Desk
Monday-Friday: 8 a.m.-5 p.m.
---
Box Office Hours
The planetarium box office is located right outside of the planetarium entryway doors at our reception desk. We can assist you in purchasing tickets to upcoming events. Credit or debit cards accepted. No cash or checks accepted. See below for our upcoming box office hours.
3/10: 5:00-8:00pm
3/11: 1:00-4:00pm
4/16: 1:00-7:30pm
4/21: 6:00-9:00pm
4/22: 1:00-5:00pm
Private Planetarium Events
*To host your own private event in the Jim and Linda Lee Planetarium, fill out and submit our Conference Request Form