As our guest, you will have the opportunity to see the campus as our students see it. You'll learn about our majors from the faculty who teach them, see the facilities where our students do their hands-on projects, eat in our dining hall, all while enjoying our mountain landscapes.
Our next Open House event is coming to campus October, 2020! You can preview some of our exciting events listed in our Open House Overview below. We look forward to welcoming you to Embry-Riddle!
Please see "Related Resources" for a draft schedule.
Overview of Open House
(Subject to change)
8:30am - 9:00am
Check-In and Continental Breakfast
9:00am - 9:30am
Welcome
9:45am - 11:00am
Academic Program Presentation (breakout by college)
11:00am - 3:00pm
Campus, Flight line, Residence Hall Tours
Lab and Special Facility Open Houses
11:30am - 2:15pm
Complimentary Lunch
11:30am - 3:15pm
Various Information Sessions
1:00pm - 3:00pm

Student Organizations and Campus Services Fair
Admissions Questions and Meet Your Counselor

1:00pm - 7:00pm
Discovery Flights at the Flight Line - Advanced reservation required; see below for details
If you would like extra time to see the campus, consider arriving early for a campus or flight line tour. Tours will be available every half hour beginning at 9:00am; the last tour will depart at 3:00pm. Air Force ROTC will hold an information session at 11:30am.
Discovery Flights at the Flight Line will be offered, weather permitting. The cost is $95 plus tax for 40 minutes in the Cessna 172, $175 for 25 minutes in the R22 helicopter, or $325 for 25 minutes in the R44 helicopter. Plan one hour for the entire activity. Closed-toe shoes and long pants are required. Please plan to drive your own vehicle to the flight line.
Fixed-wing: Call Flight Scheduling at (928)777-4302 or email reyesm22@erau.edu. You will be sent a link to submit advance online payment by credit card.
Rotary-wing: Contact UHI at (928)777-4227.
Prescott Campus Admissions
Featured Story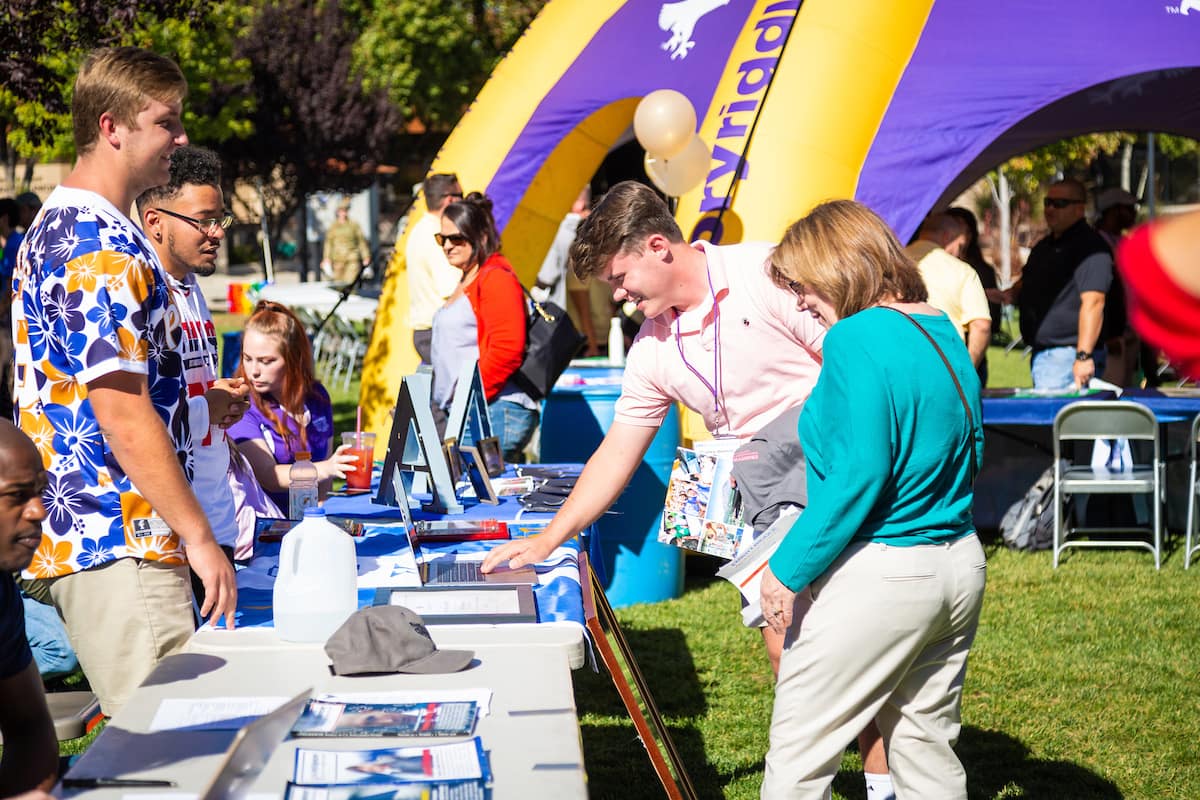 Top 10 Ways to Feel at Home at Open House
Open House at Embry-Riddle Aeronautical University is a day of discovery – for you and your family. So how do you make the most of your campus visit?