Saturday, October 30, 2021
As our guest, you will have the opportunity to see the campus as our students see it. You'll learn about our majors from the faculty who teach them, see the facilities where our students do their hands-on projects, eat in our dining hall, all while enjoying our mountain landscapes.
We look forward to welcoming you to Embry-Riddle!
Overview of Open House
(Subject to change)
8:30 a.m. - 9 a.m.
Check-In and Continental Breakfast
9 a.m. - 9:30 a.m.
Welcome
9:45 a.m. - 11 a.m.
Academic Program Presentation (breakout by college)
11 a.m. - 3 p.m.
Campus, Flight line, Residence Hall Tours
Lab and Special Facility Open Houses
11:30 a.m. - 2:15 p.m.
Complimentary Lunch
11:30 a.m. - 3:15 p.m.
Various Information Sessions
1 p.m. - 3 p.m.

Student Organizations and Campus Services Fair
Admissions Questions and Meet Your Counselor
Visit the Open House Schedule page for a detailed breakdown of the day's activities.
Friday, October 29
If you will be arriving in town early, feel free to come get your campus and flight line tours on Friday so that you have time for more activities on Saturday. No registration required, just arrive at the Visitor's Center between 9 a.m.-3 p.m. Campus tours will be offered every half hour and Flight Line tours will be offered every hour.
Discovery Flights
Discovery flights will be available on Friday, October 29 and Saturday, October 30 from 1-7 p.m. Availability is limited; you must reserve your flight prior to Wednesday, October 27, 2021. Weather permitting. The cost is $95 plus tax for 40 minutes in the Cessna 172, $175 for 25 minutes in the R22 helicopter, or $325 for 25 minutes in the R44 helicopter. Plan one hour for the entire activity. Closed-toe shoes and long pants are required. Please plan to drive your own vehicle to the flight line.
In previous years, flights filled up well before the reservation deadline.
Fixed-wing: Call Flight Scheduling at 928-777-4302 or email reyesm22@erau.edu. You will be sent a link to submit advance online payment by credit card.
Rotary-wing: Contact UHI at (928)777-4227
Featured Story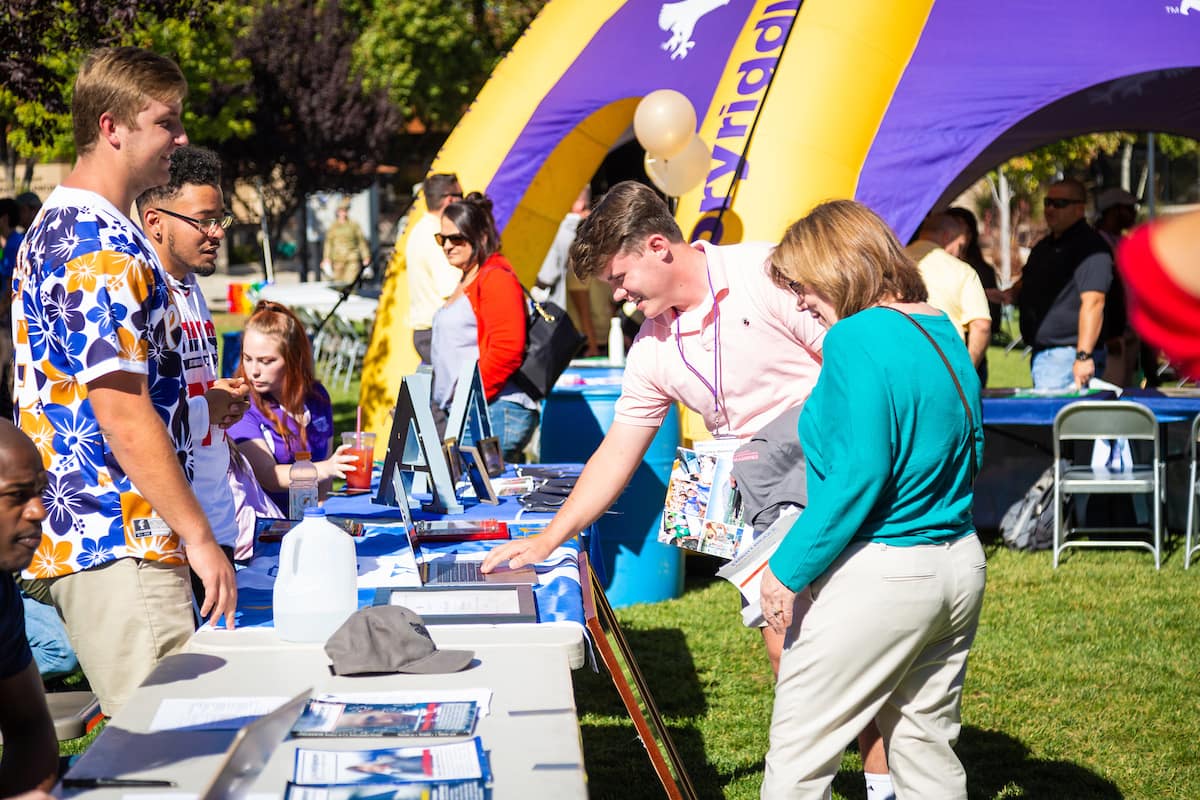 Top 10 Ways to Feel at Home at Open House
Open House at Embry-Riddle Aeronautical University is a day of discovery – for you and your family. So how do you make the most of your campus visit?
Prescott Campus Admissions