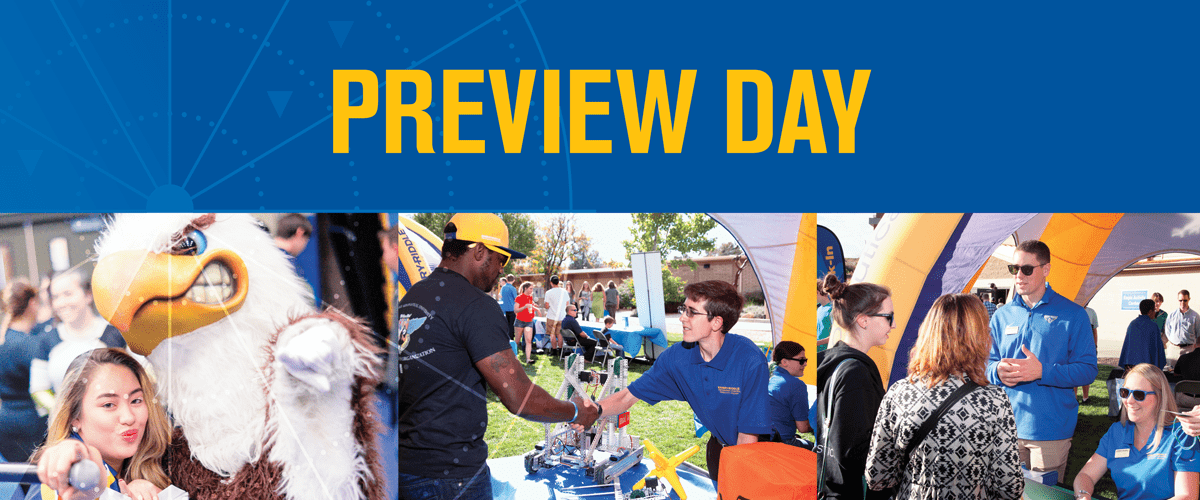 Due to the Coronavirus precautionary measures, Embry-Riddle will not be holding Preview Day 2021. Please see our
Coronavirus updates page
for more information. Thank you for your understanding.
A Message from Your Enrollment Team
Dear Incoming Eagles:

At Embry-Riddle, safety is always our top priority and in the continued interest of your safety and wellbeing, we have decided not to host the Preview Day event this spring. While we aren't able to host a large event of this nature, we
have come up with additional event offerings to help you learn more about Embry-Riddle. These include:
Virtual Accepted Student Receptions

In-person Accepted Student Receptions in select cities
Details about these events are still being finalized but check your inbox for your invitation in the near future! We are eager to welcome you to the Embry-Riddle family.

Prescott Campus Admissions