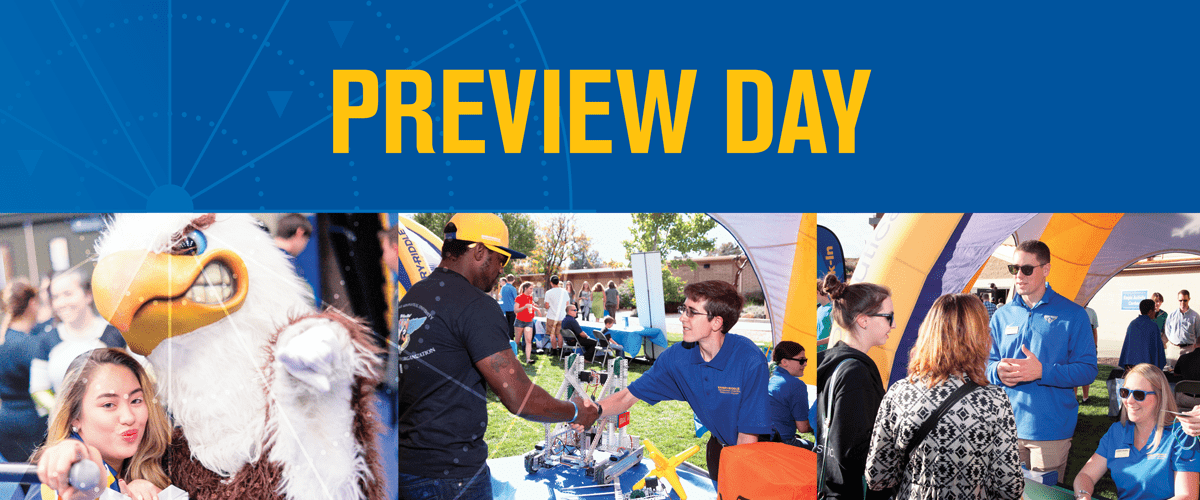 Due to the Coronavirus precautionary measures, Embry-Riddle will not be holding Preview Day 2020. Please see our
Coronavirus updates page
for more information. Thank you for your understanding.
A Message from Your Enrollment Team
Dear Incoming Eagles:
At Embry-Riddle, safety is always our top priority.
We thank you for registering for our Preview Day event. It's exciting to know that more students have registered for this event than ever before. We are eager to welcome you to the Embry-Riddle family.
After carefully considering the impact of the novel 2019 coronavirus (COVID-19), however, and in the interest of your safety and wellbeing, we have decided to cancel the Preview Day event. We apologize for any inconvenience this may cause. We are working to develop alternative activities – from livestreaming presentations to individual virtual sessions – to address key questions and support you as you plan to transition to campus. On-campus pre-orientation events will also be arranged to take place this summer.
One of the advantages of attending Preview Day is the opportunity to register for your classes early. The good news is that early registration can be completed right from your desktop, and faculty and advisors can work with you virtually to assist you in course registration by phone or email. You will receive an email with more information and instructions that will help you prepare to register later this month. Course registration also takes place during orientation.
Please note that you must submit your tuition deposit in order to be eligible to register for coursework.
We are also carefully monitoring other events (e.g., accepted student receptions) and will keep everyone's health and safety as our top priority. If any events are cancelled or changed, we will individually notify those who are impacted. Please call or e-mail any of our admissions counselors if you have any questions.
We encourage you to take appropriate safety precautions during this public health crisis. We look forward to welcoming you to campus for your first semester! Be sure to reach out to us with any questions.
Your Enrollment Team
Prescott Campus Admissions