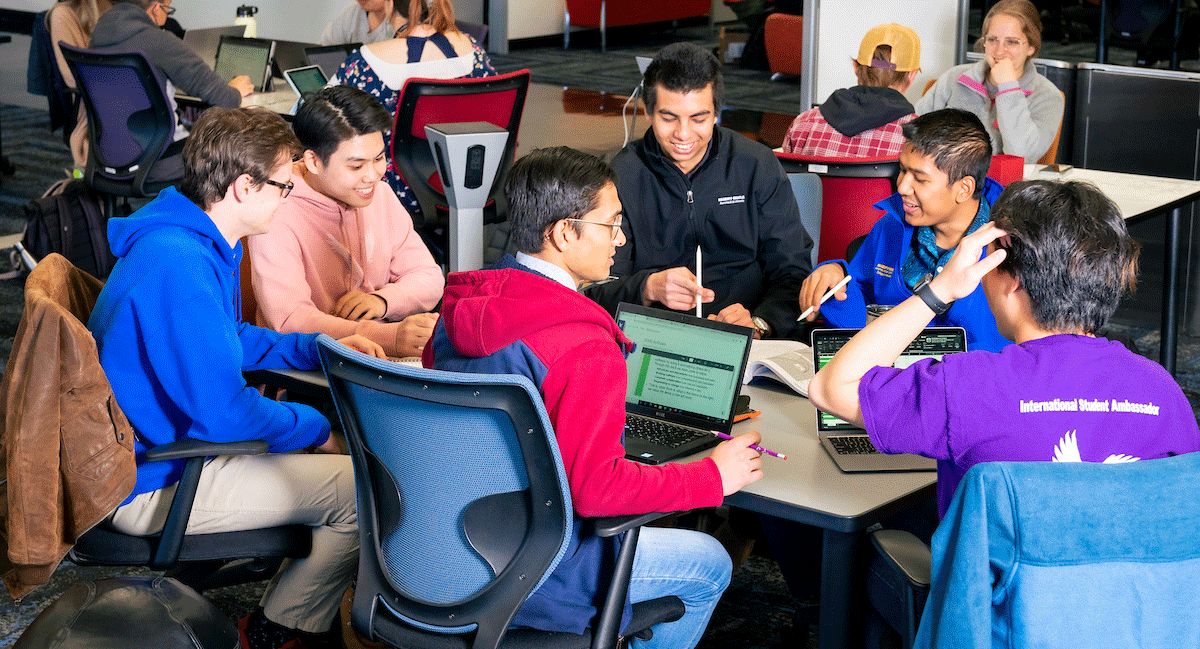 Congratulations on your acceptance to Embry-Riddle Aeronautical University-Prescott!
CIPS welcomes you into the ERAU Prescott international student community. Be sure to continue to check your Embry-Riddle email address for updates about the various orientations and move-in information.
Your success is our priority and it begins with your International Student Orientation. This three-day event provides information and resources to help you navigate your new campus, get ready for classes and become familiar with your new home away from home. It also provides an opportunity to meet both new and current international students.
A New Student Information Guide will help you and your family prepare for the upcoming semester, including how to register. We encourage you and your family to review this guide
International Student Orientation begins on the Monday of regular orientation week. Regular orientation is mandatory and usually begins on the Wednesday of orientation week. Register below to let us know you will be attending our international student orientation.
International Student Orientation Registration
Fall International Student Orientation Specifics
Dormitory Move-In: August 21
Frist Day of International Student Orientation: August 22
Check-in begins at 9 a.m.
Breakfast will be provided
Parents/family members are welcome to attend with their student
Parent/Family Information
An in-person Parent/Family Orientation session will take place on August 24. Parents and family members can also join an online orientation at www.parentlingo.com/erau.
If you have yet not done so, we also encourage you to take a moment to sign up to be a member of the Prescott Parent & Family Association. This will give you additional access to an ongoing newsletter and other information designed specifically for parents and families.
If you have housing or move in questions, please contact Housing & Residence Life at prhouse@erau.edu or call (928) 777-3744.
Advising/Course Registration
If you have questions about course registration, please contact your academic advisor. You should have received a welcome email from your advisor that contained a registration guide and information for how to book an appointment with your advisor should you need to. If you are unsure who your advisor is, please login to ERNIE and click on "My Advisors" located on the left-hand side of your ERNIE homepage. You can find your college registration guide on ERNIE under your college in the Services tab.
Your International Student Orientation Team
For more information on International Student Orientation – please email printstu@erau.edu or call our office at 928-777-3773.
Prescott Campus International Admissions