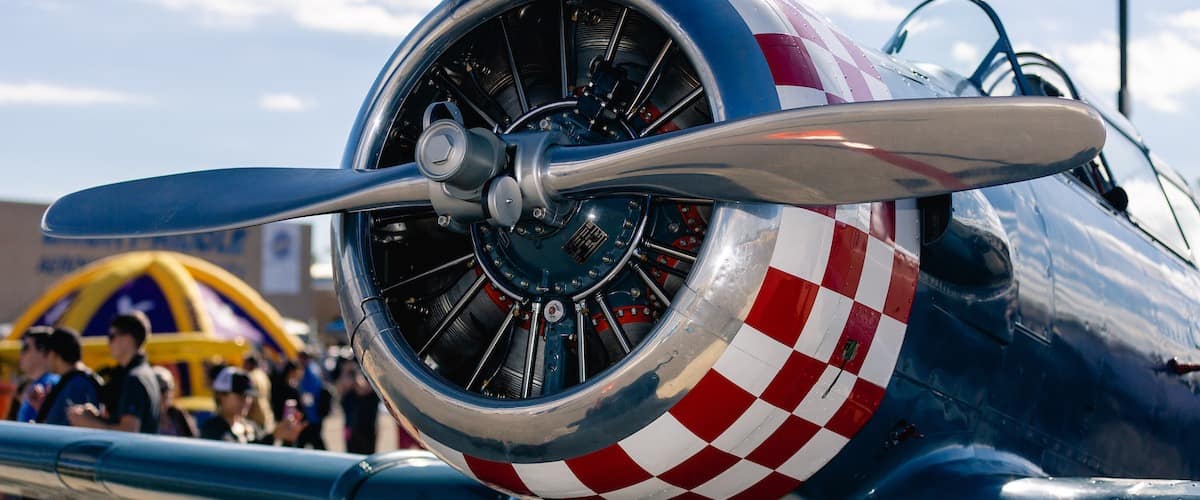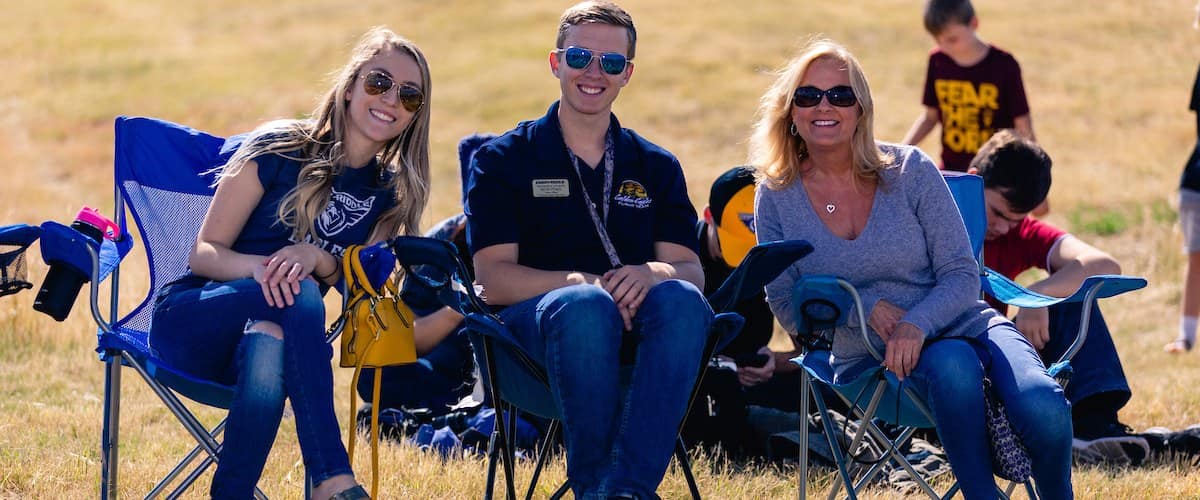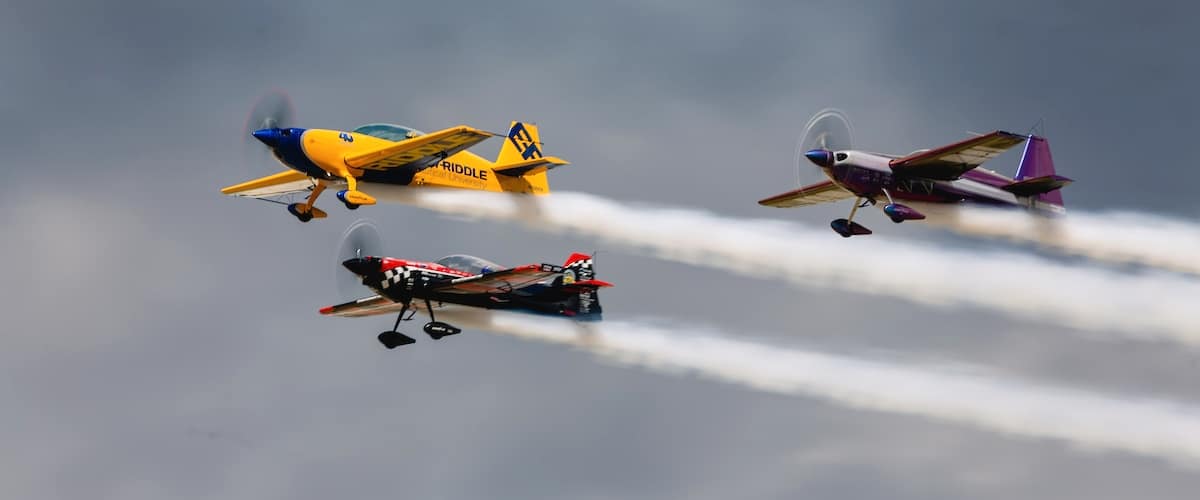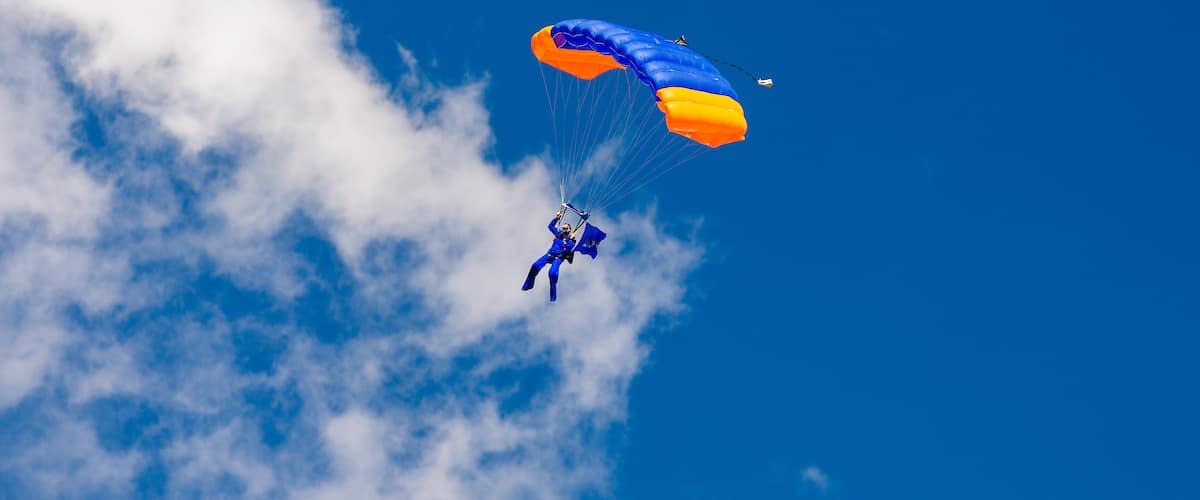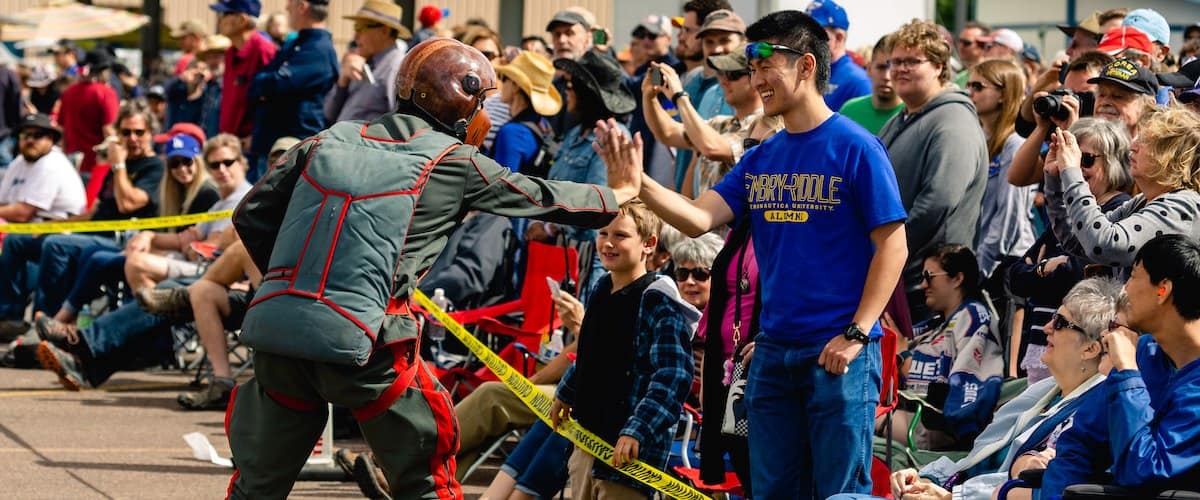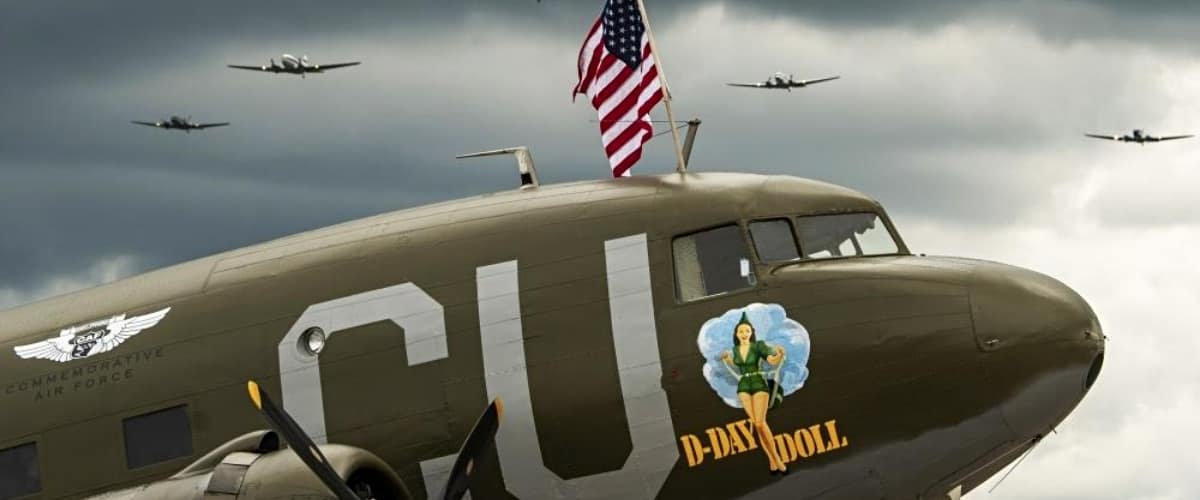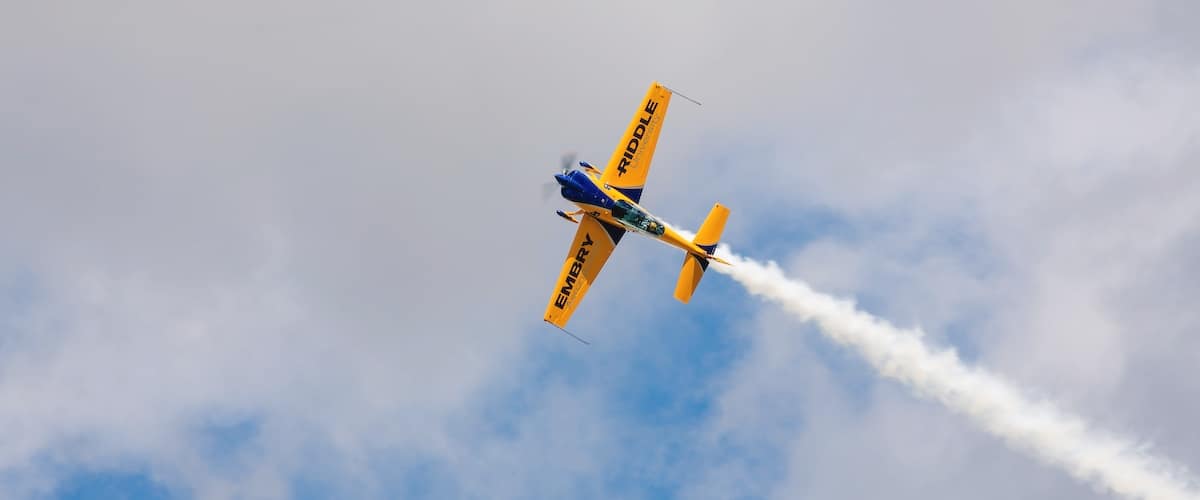 Thanks to the City of Prescott, all of our incredible airshow performers, and you, The 2019 Wings Out West Airshow was a huge success! We are already looking forward to next year's event, so check back often to see what we have in store for you in 2020!
If you missed the Wings Out West Airshow in 2019, you can preview what the event had in store for our audience by reading about the incredible lineup of airshow performers listed below. We look forward to seeing you at next year's Wings Out West Airshow!
Matt Chapman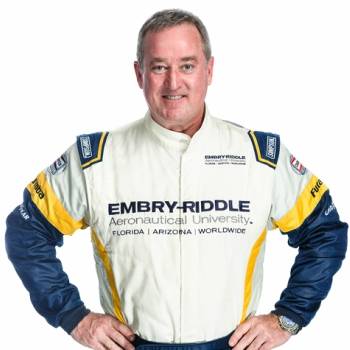 Matt is recognized as an extraordinary aerobatic pilot who thrills millions of airshow fans each summer. He began flying in 1984 and quickly worked his way up to the highest level of competition aerobatics - the Unlimited category. Recognized for his skills, he won one of only five slots on the U.S. Unlimited Men's Aerobatic Team in 1996 and 1998.
Matt has won the prestigious International Aerobatic Club Championships in 1994 and the Fond du Lac Cup in 1995, in addition to being a respected airline captain at a major US based air carrier with tens of thousands of flight hours. With a reputation for safety and diligence, Matt enjoys performing at aerobatic events year-round.
Bill Stein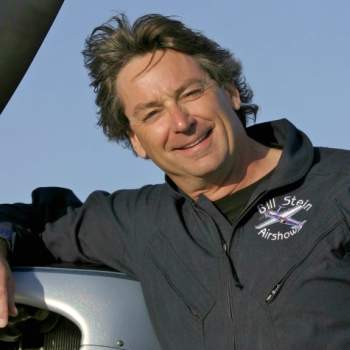 Bill Stein has logged over 5,000 hours of aerobatic and formation flight. Bill began flying aerobatics when he was still a student pilot and has been dedicated to perfecting his skills ever since. Bill has performed at air shows all across the United States, and has entertained millions of air show fans.
Bill carries a Commercial Pilot Certificate with airplane multi-engine and single-engine instrument ratings. He has flown air shows in the Pitts Special, Globe Swift, Boeing Stearman, and in his current airplane: the state-of-the-art Zivko Edge 540.
Rob Holland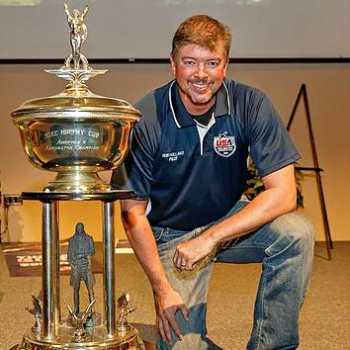 Rob's rise to the top started as a young airshow fan in his native New England. Earning his pilot's license while still a teenager, Rob began flying aerobatics almost immediately, all while building valuable flight time and experience as a corporate pilot, commuter pilot, banner tower, flight instructor, ferry pilot, and operating his own aerobatic flight school.
Now in his 17th year as a full-time airshow pilot, Rob has distinguished himself by blazing a trail of innovation, developing maneuvers never before seen at airshows. But while his impact and influence on the airshow community is undeniable, his remarkable skills at the controls of his MXS-RH are matched with a humble and approachable demeanor that has forged a unique connection with countless fans the world over.
Cindy Irish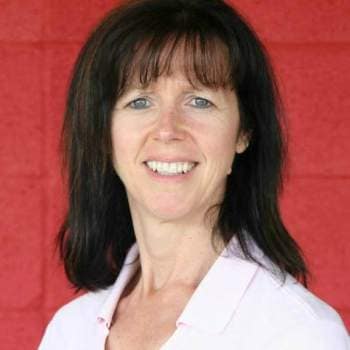 There are approximately 35,000 active skydivers in North America, and only 15% are women! The Misty Blues team is 100% women. The ladies on the team come from all across the U S to demonstrate their amazing skydiving skills. As a member of the Misty Blues, Cindy Irish has been thrilling audiences at air shows, corporate events, and other special occasions around the world.
Learn more about the Misty Blues
Kent Pietsch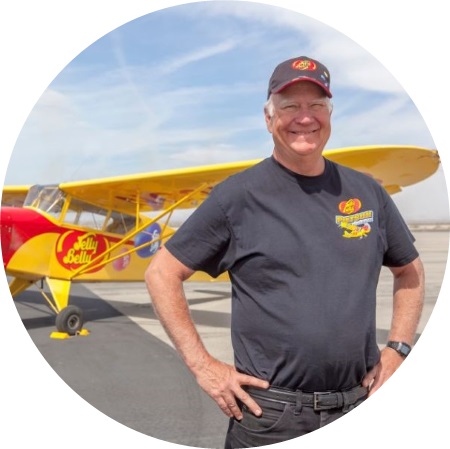 Since 1973, Kent has performed his incredible aerobatic routines for millions of people at more than 400 shows that have taken him to quality venues throughout the United States.
While most aerobatic performers have one basic program, Kent executes three storied acts that leave spectators mesmerized. But Kent is best known for a comedy act that you must see to believe. When Kent is at the controls of his plane, it is impossible not to watch him perform.
He flies an 800-pound Interstate Cadet with a 37-foot wingspan. The plane's horizontally opposed four-cylinder engine can generate 90 horsepower and a G-force ranging from -3 to +5.
Vampire Airshows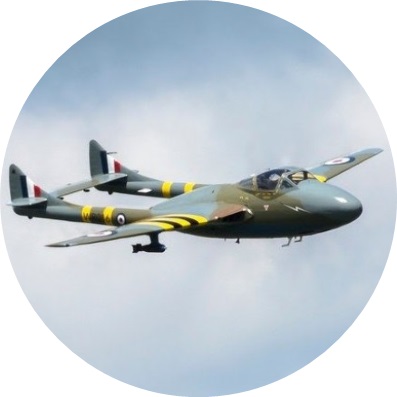 Vampire Airshows mission is the merging of Entertainment and Education. The Vampire is unique to the Airshow circuit and brings Speed, Noise, Jet Warbird Aerobatics, and a profile that grabs the audience's attention. In the process, while Jerry "Vlad" Conley flies the aircraft, his banter with the announcer draws the crowds into learning about the aircraft. The aircraft is fully aerobatic performing rolls, Cuban eights, Shark tooths, inverted flight, high speed passes, and all with a killer smoke system. The Vampire, being the Beginning of all modern jet aviation, is truly inspiring to watch fly.
Learn more about Vampire Airshows
"D-Day Doll"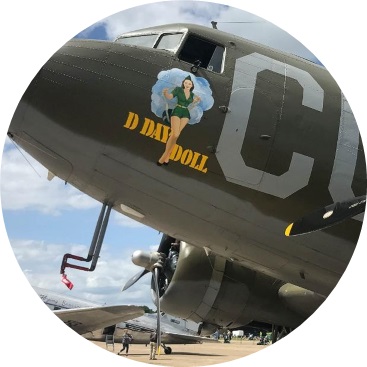 The Wings Out West 75th anniversary celebration of D-Day featured a historic C-53 aircraft: "D-Day Doll".
"D-Day Doll" was built at the Douglas factory in Santa Monica, California. It is one of 159 C-53Ds and was delivered to AAF on July 7, 1943. It was assigned to the 434th Troop Carrier Group and was stationed at various locations in the U.S. and Europe before arriving at Royal Air Force (RAF) Aldermaston, UK in March 1944. The group's D-Day mission was to tow gliders carrying reinforcements to 101st Division troops who had been dropped earlier in the night near Utah Beach. On June 6, 1944, 52 of the Group's planes, each towing a Waco glider, took off from RAF Aldermaston Airfield for Normandy. Aircraft 830 flew three missions on D-Day and the next day.
The Liberty Jump Team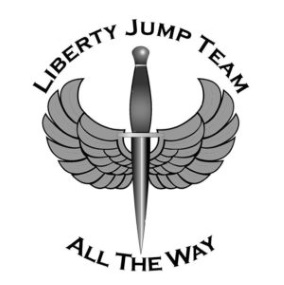 The Liberty Jump Team performs exhibition parachute jumps at various national and international events and reunions. Through these efforts, we hope to keep the memory of the sacrifices made by earlier men and women in the minds and hearts of the public. Many of our members are, themselves, U.S. and international veterans or on active military duty today. We normally perform static line parachute jumps from an altitude of 1,500 ft. in uniforms and equipment from different eras (beginning with the first paratrooper uniform from WWII, up to present-day conflicts). In addition to military static line paratroopers, we can feature free-fall jumpers who can bring in flags or other equipment.
Learn more about the Liberty Jump Team
Guest of Honor: Lt. Col. (RET) Dave Hamilton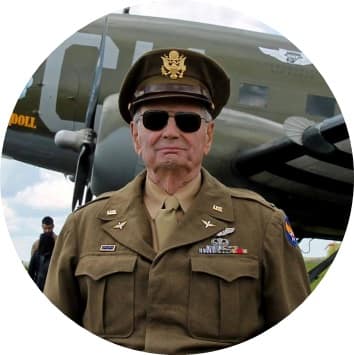 Lt. Col. Dave Hamilton is the last living Pathfinder pilot who flew on D-Day. He joined the Wings Out West celebration as a guest of honor after his return from England and France where he attended ceremonies honoring the 75th anniversary of the D-Day invasion and its veterans.
On 8 December 1941, Dave Hamilton enlisted in the Army Air Force and trained as C-47 pilot. Dave was assigned to 436th Troop Carrier Group, 9th Air Force, and sent to Bottesford Base, England. He went through Pathfinder Pilot training and was assigned to the Pathfinder Unit. During his first mission, he dropped pathfinder paratroopers into Normandy, France on D-Day 6 June 1944. In August of 1944 he dropped pathfinder paratroopers into Dragoon in Southern France (1 mission), and in September 1944, into Market Garden, Holland (5 missions).
He received four Air Medals, nine stars on his ETO campaign ribbon, two Presidential Unit Citations, Military Order of William from Holland, and was awarded the French Legion of Honor Medal. He also earned his jump wings from 82nd Airborne.
3700 Willow Creek Road
Prescott, AZ 86301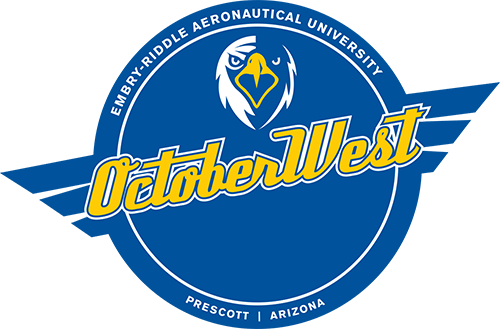 Parking & Additional Information
For parking and additional information about the Prescott Regional Airport, visit their website:
Wings Out West Airshow Wins Award for Best in the Country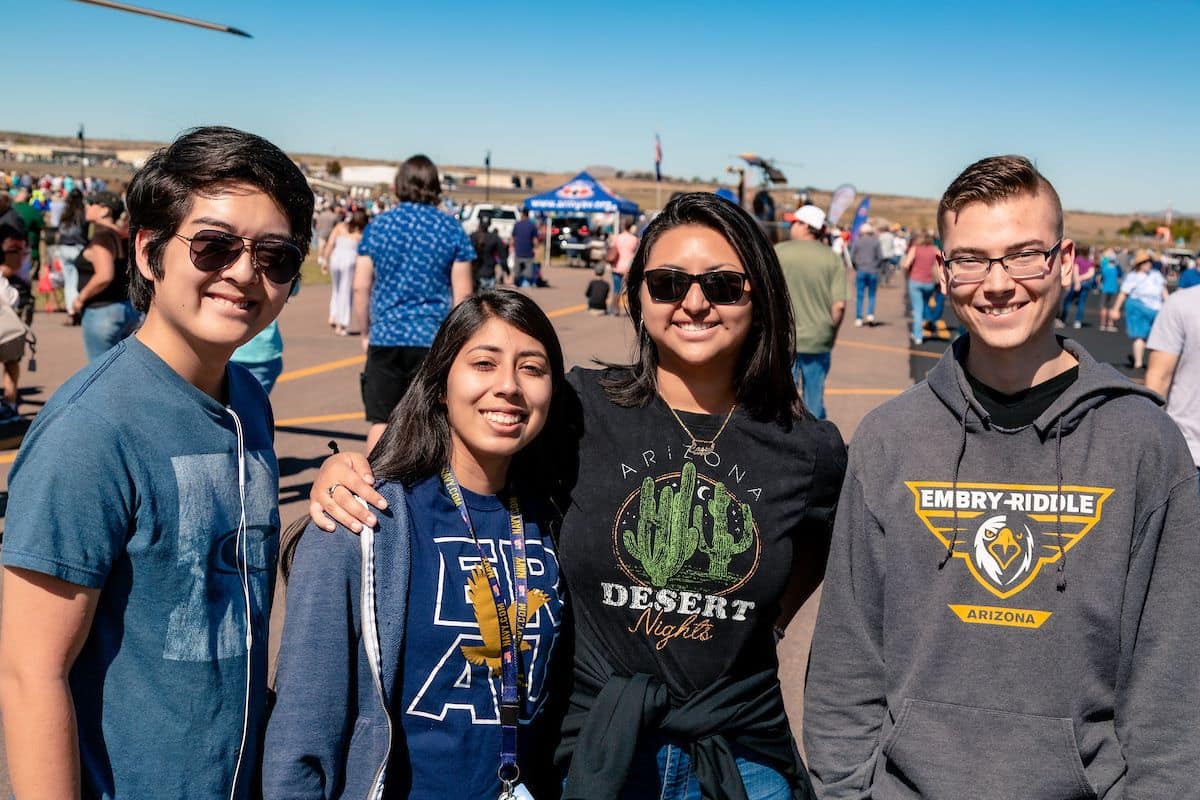 The 2019 Wings Out West Airshow has won the gold award for "best small civilian airshow in the country" from the International Council of Air Shows (ICAS).
WWII 9th Air Force, 436th Troop Carrier Group pilot veteran and Wings Out West '19 Guest of Honor LTC. Dave Hamilton, RET., celebrates his 97th birthday by flying the WWII Airborne Demonstration Team's C-47 'Boogie Baby'.