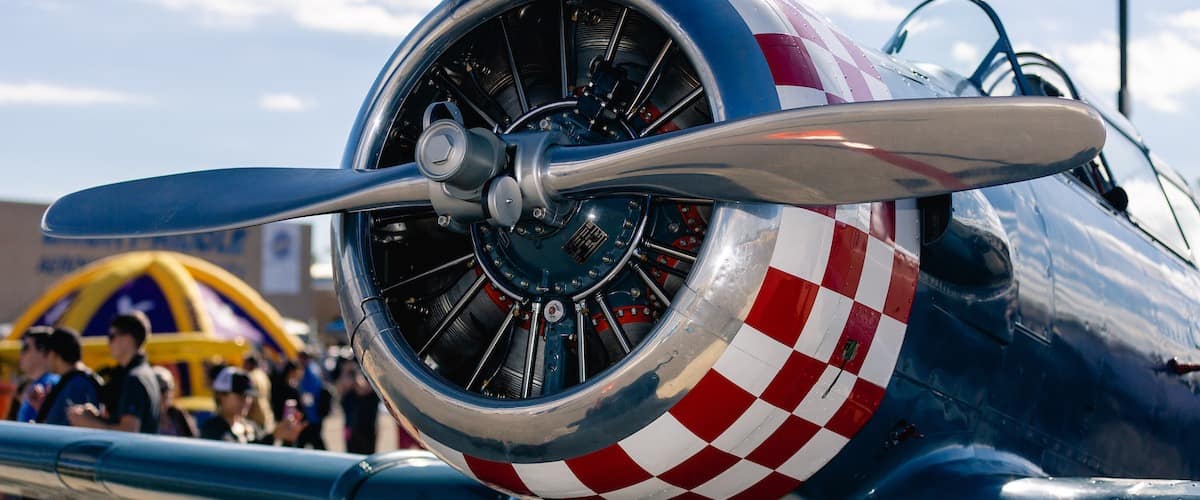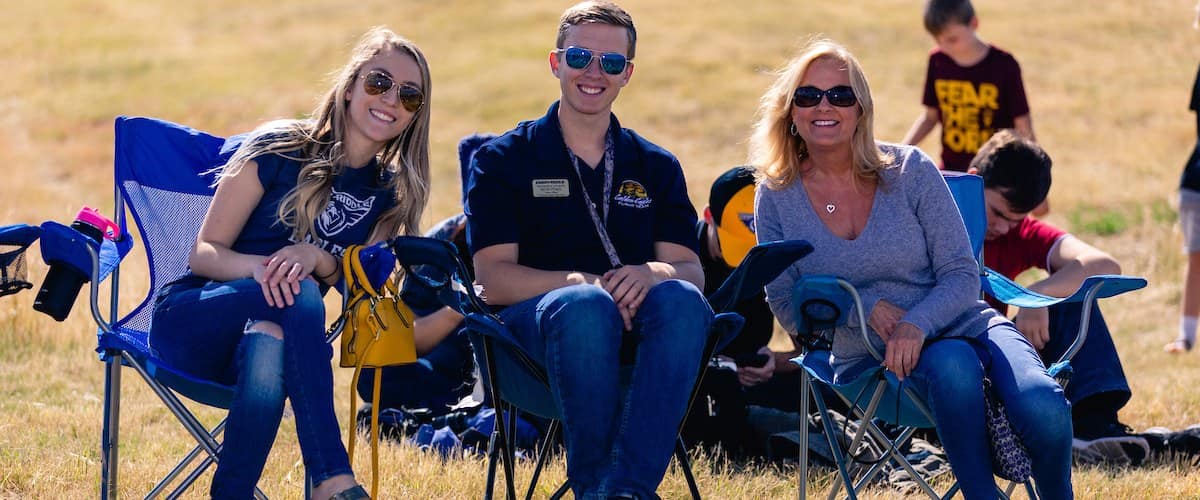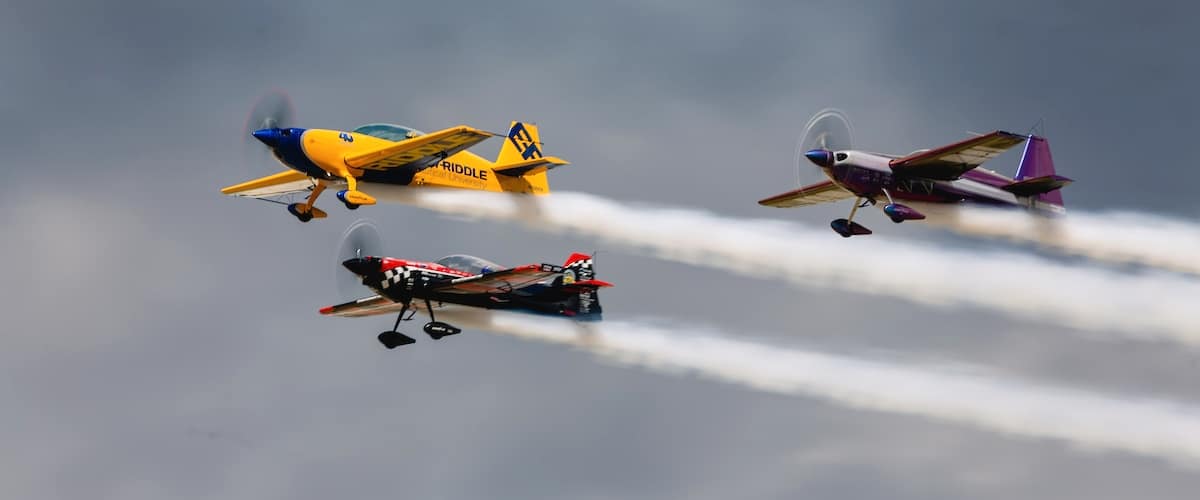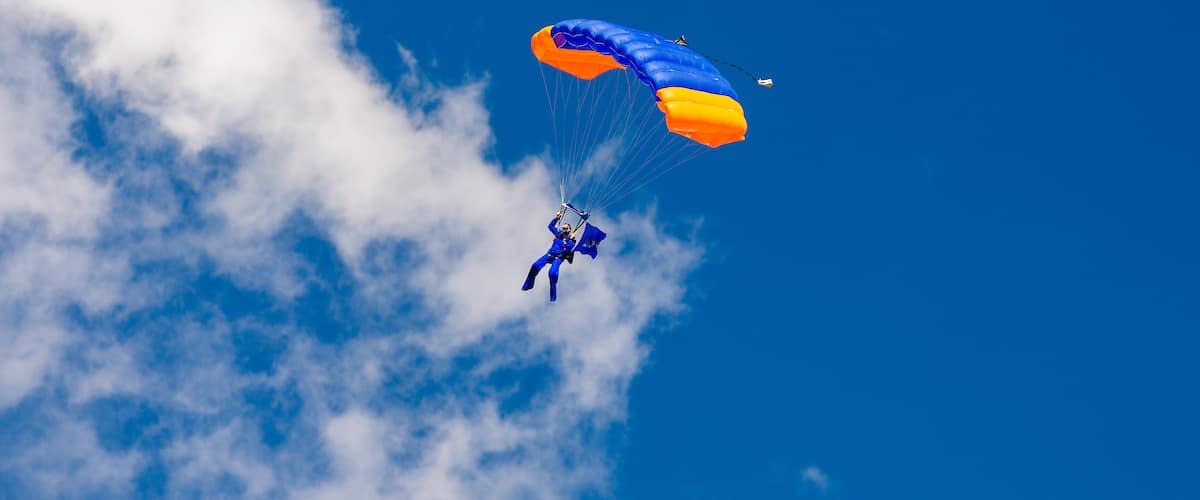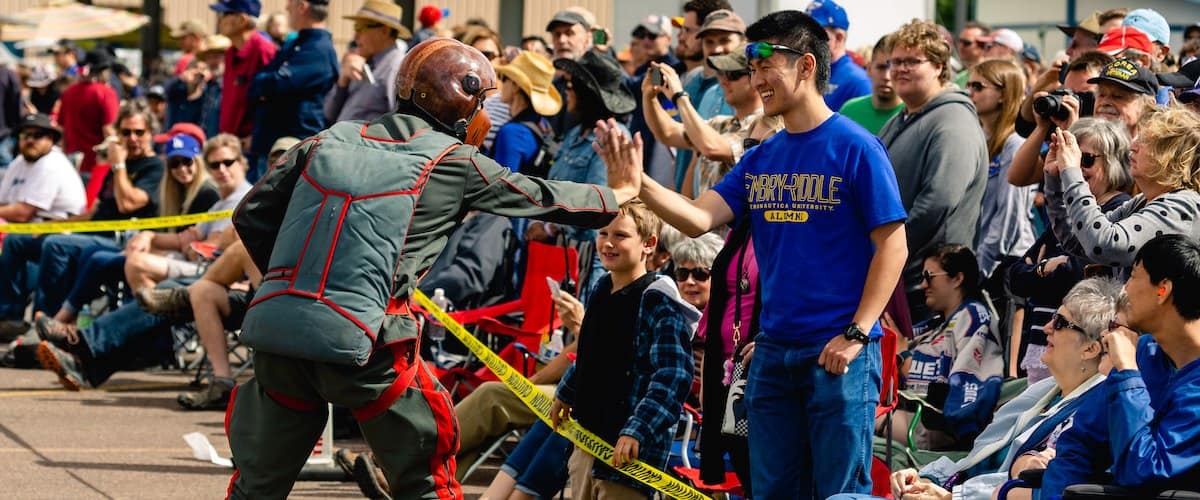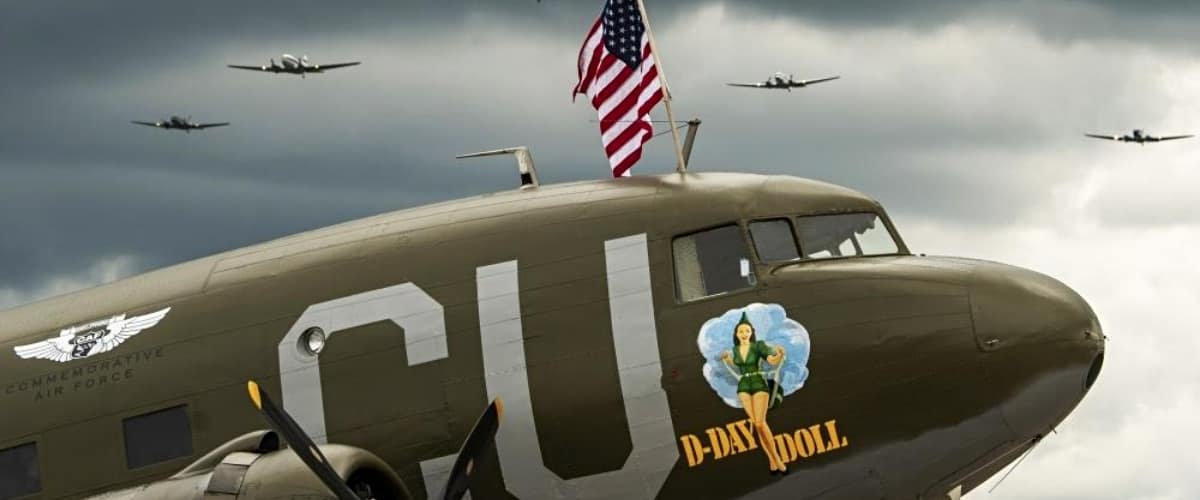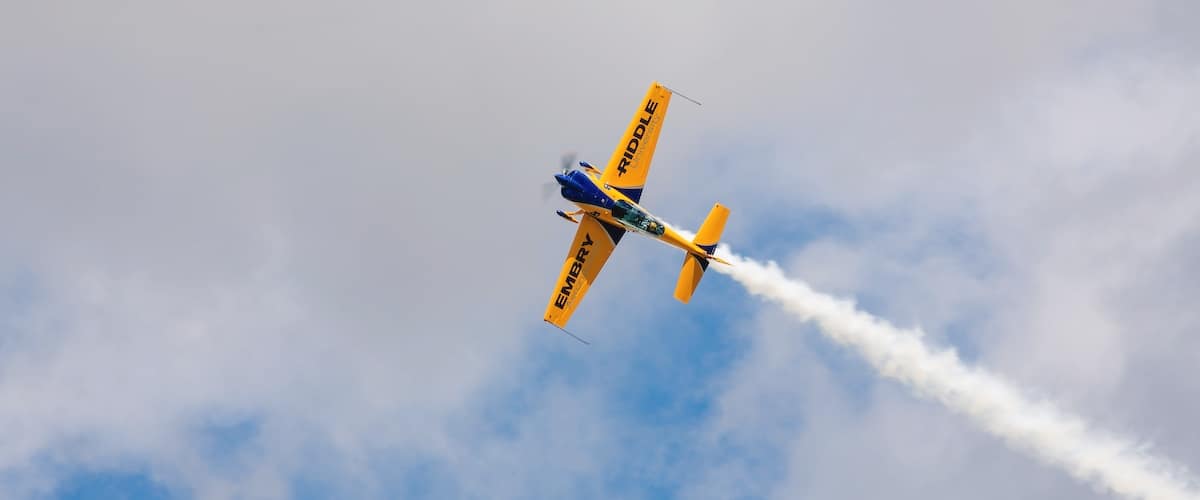 Embry-Riddle Aeronautical University's Wings Out West Airshow is partnering up with the City of Prescott for our second straight year in order to bring you some of the most incredible airshow performers in the world! This year's theme is Celebrating Women in Aviation. Preview some of our remarkable airshow performers who will be demonstrating their aerial skills at the Prescott Regional Airport this OctoberWest on October 3, 2020 from 9:00 AM to 2:00 PM. Aerial demonstrations begin at 10:00 AM and we are looking forward to seeing you there!
Patty Wagstaff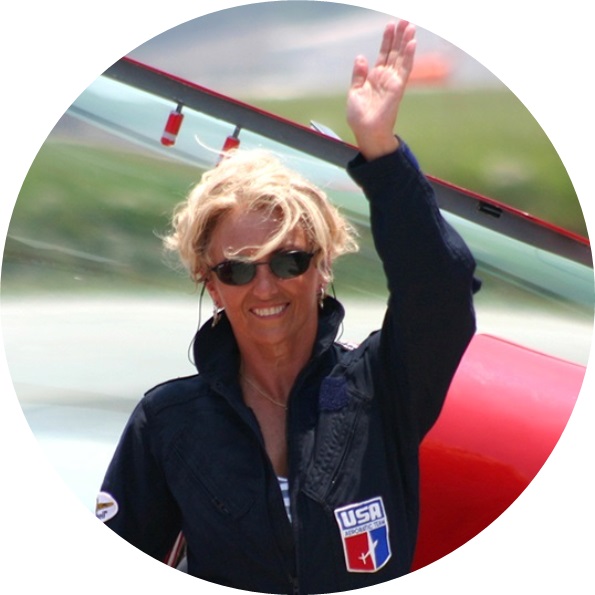 Patty specializes in exciting, unlimited international competition-style airshow flying, emphasizing the precise execution, originality, harmony, and rhythm of aerobatic flight. Each of her airshows is carefully choreographed and crafted for both location and audience. Every low-level performance and every maneuver is styled and executed to demonstration the precision, artistry, and heart-stopping excitement of a perfectly executed aerobatic maneuver. She performs a wide-range of maneuvers from multiple vertical snap rolls to lomcevaks, torque rolls and tailslides, and the inverted ribbon cut.
Learn more about Patty Wagstaff
---
Misty Blues Jump Team
There are approximately 35,000 active skydivers in North America, and only 15% are women! The Misty Blues team is 100% women. The ladies on the team come from all across the US to demonstrate their amazing skydiving skills. Since the early 1980's The Misty Blues All Woman Skydiving Team has been thrilling audiences at air shows, corporate events and other special occasions around the world. These exceptionally talented and brave ladies delight in displaying their parachuting talents that make them some of the most skilled skydivers in the world. They do things in the air that make people look up into the sky and feel excitement, patriotism or the thrill of a shocking visual treat.
Learn more about The Misty Blues
---
All Women B-25 Crew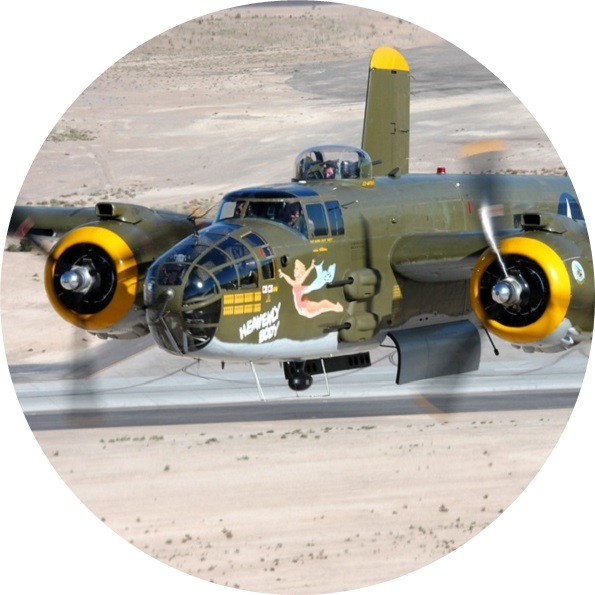 The North American B-25 Mitchell is considered to be the best American medium bomber of World War II. Its excellent performance and good handling characteristics gave the Allies a versatile aircraft that could be used in any combat environment. With a range of 1350 miles, the B-25J could carry a 3,000 pound bomb load to the enemy. During World War II, the Mitchell became the Army Air Force's most widely employed medium bomber. This rugged and versatile warplane performed with distinction in the skies over North Africa, Italy, Europe, China, Burma and also the Pacific, where B-25s were modified to carry a 75mm cannon, or up to twelve machine guns, in a solid nose for strafing missions. The Mitchell flew in Allied squadrons in every theater of World War Two and was widely used in the strategic bombing of Germany prior to the 1944 D-Day invasion. A total of 9,816 Mitchell's were built giving it the largest production run of any twin-engine bomber in American history.
Learn more about the Erickson Aircraft Collection
---
Sky Dancer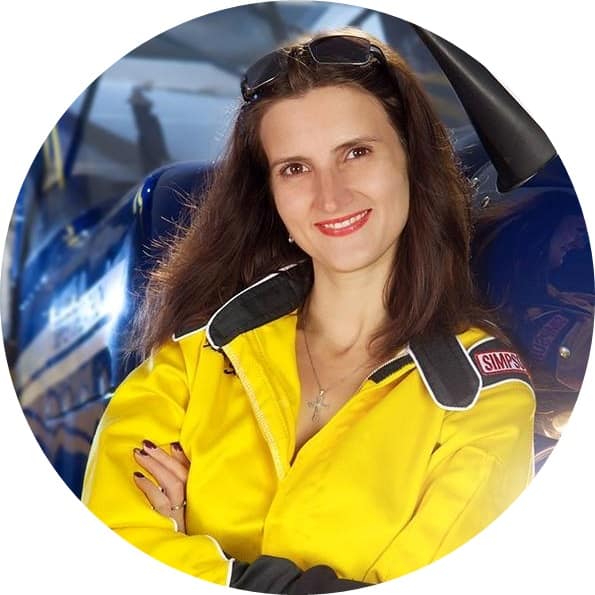 Anna Serbinenko is a class 1 aerobatic instructor. Anna was born in Ukraine and after several years of living in Switzerland, Germany and Brazil, moved to Canada in 2009 to make it her home. In her other life, Anna has a PhD in financial mathematics and speaks fluently seven languages. But her passion for flying lifts her away from the daily routine into the sky with a three-dimensional freedom. The one she calls "Sky Dancing".
Learn more about Anna Serbinenko: Sky Dancer
---
Ace Maker Airshow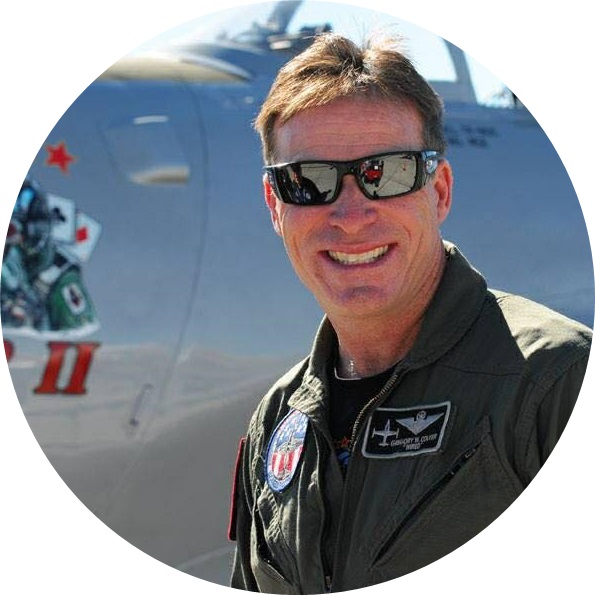 A native Californian, Gregory "Wired" Colyer took his first flight at age 7 in a Cessna 172 with Dr. Lee Schaller out of the Schellville airport in Sonoma, California. Hooked ever since, Greg has been flying for almost 3 decades after earning his license in 1982 while serving in the US Army from 1982-1987. After leaving the service he served 27 years for the FAA keeping the skies safe as an Air Traffic Controller at Oakland ARTCC from 1988-2015. His passion for the cockpit never left him as he continued to fly as a hobby and an occasional airshow flying a Beech T-34 Mentor until he imported a Russian L-29 Delfin Jet in 2003.
Greg set his sights on an upgrade to the U.S. Air Force's first operational jet and a real piece of U.S. aviation history, acquiring a T-33 and naming it Ace Maker in 2008. He holds a Commercial Pilot certificate with instrument, single and multi engine ratings as well as being a Certified Flight Instructor. A level I Aerobatic low level card and FAST lead formation card round out his qualifications.
Learn more about Ace Maker Airshows
---
Randy Ball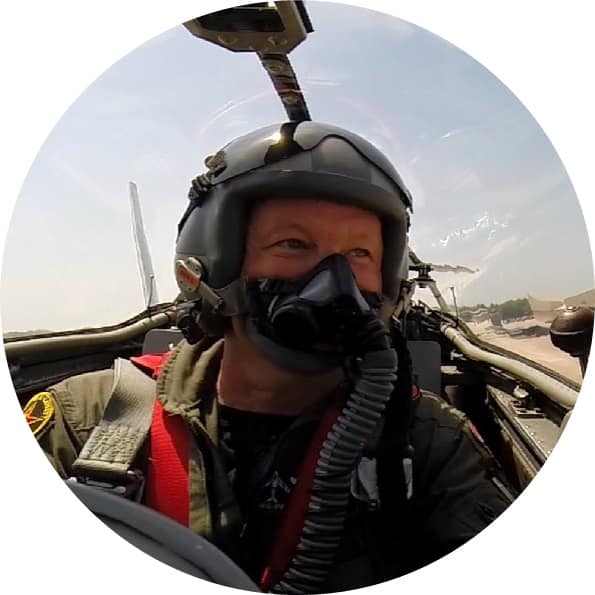 Randy has performed well over 1,000 performances to date! No other North American Jet Demo pilot even comes close to that number of performances. In fact, Randy is the only Jet Demo pilot (military or civilian) to be granted both a day and night unlimited aerobatic rating in jet fighters by the FAA. He has flown over 42 different types of aircraft, manufactured in nine countries.

As a youngster Randy's father took him flying occasionally, and he spent countless hours with one of his heroes, his Great Uncle Gilbert Ball, who flew 56 missions over Europe flying the B-17 Flying Fortress. Even before college, Randy knew he wanted to fly. By the time he was 13 years old, he had already taken off and landed a plane with his father and soloed at the age of 18. Randy volunteered to work in his first air show in 1982 and flew in his first air show more than 26 years ago. He now performs throughout North America, from Canada to Mexico.
---
3700 Willow Creek Road
Prescott, AZ 86301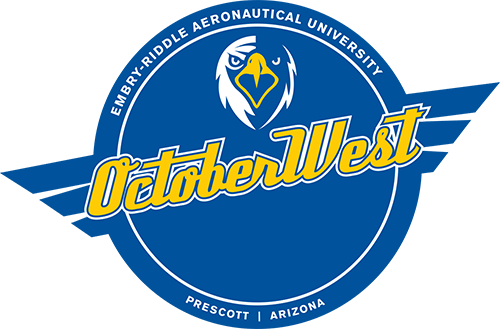 Parking & Additional Information
For parking and additional information about the Prescott Regional Airport, visit their website:
Wings Out West Airshow Wins Award for Best in the Country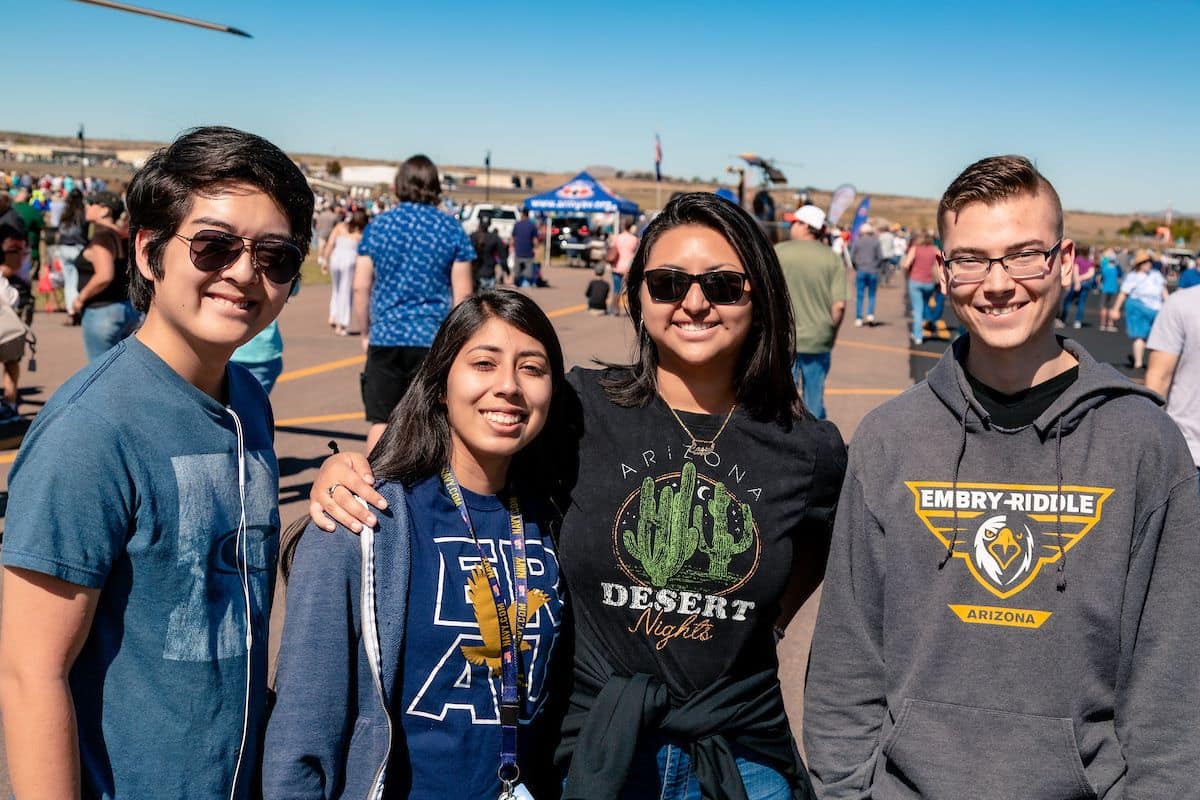 The 2019 Wings Out West Airshow has won the gold award for "best small civilian airshow in the country" from the International Council of Air Shows (ICAS).