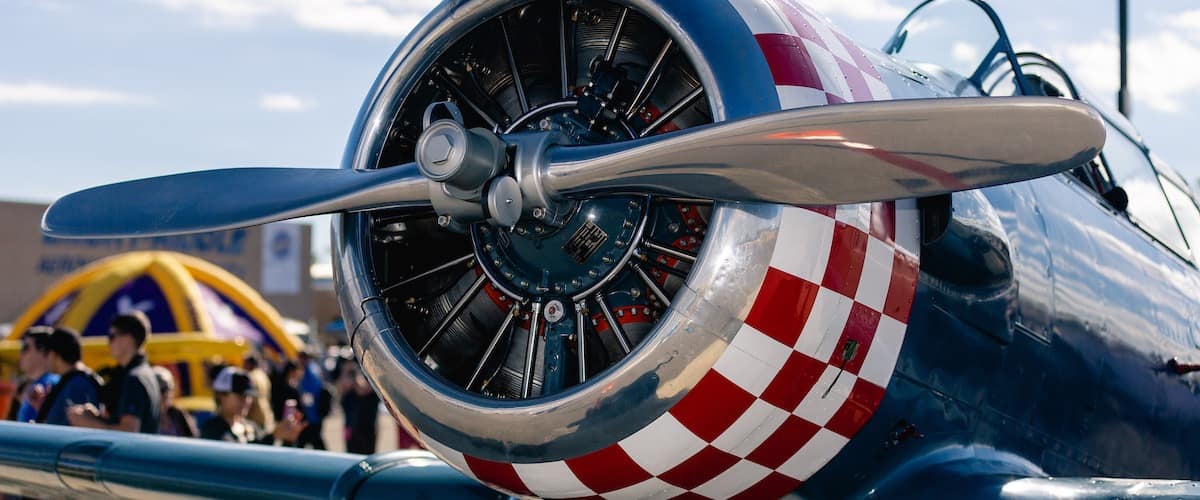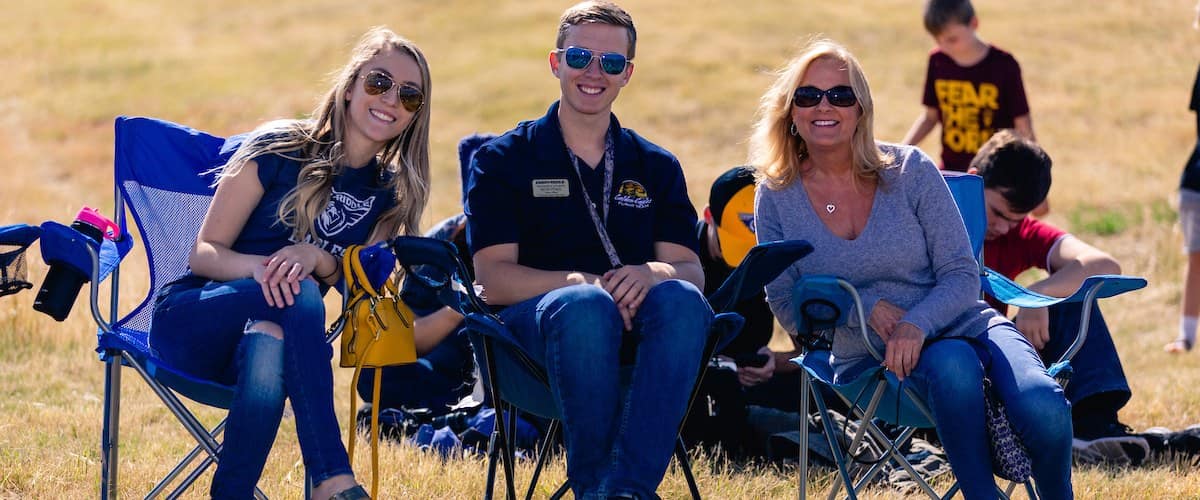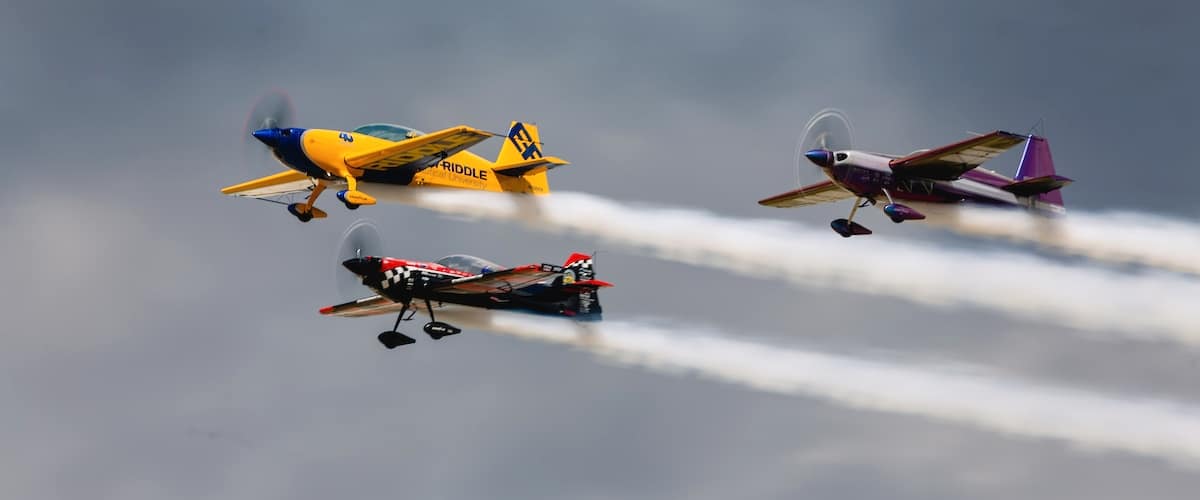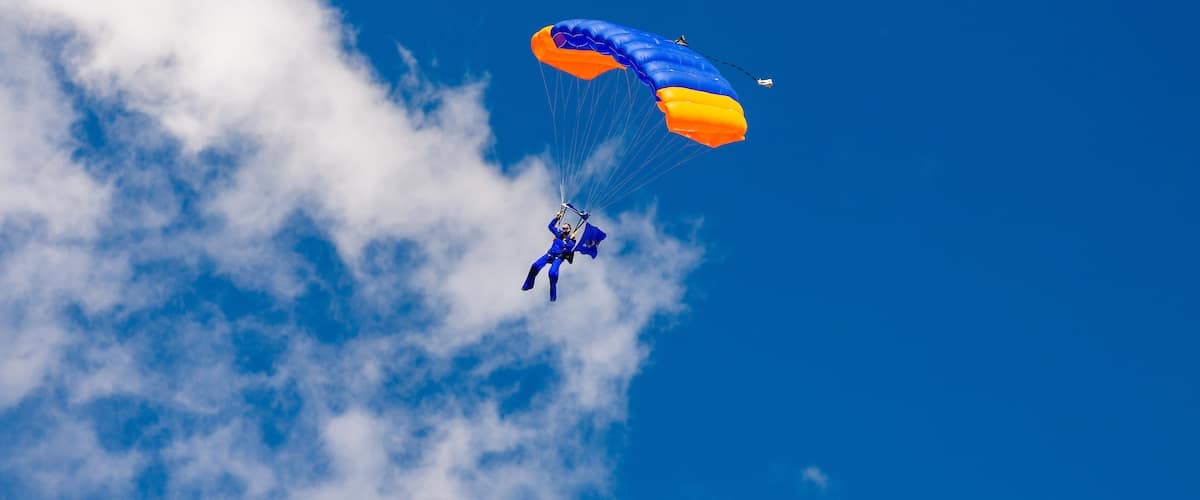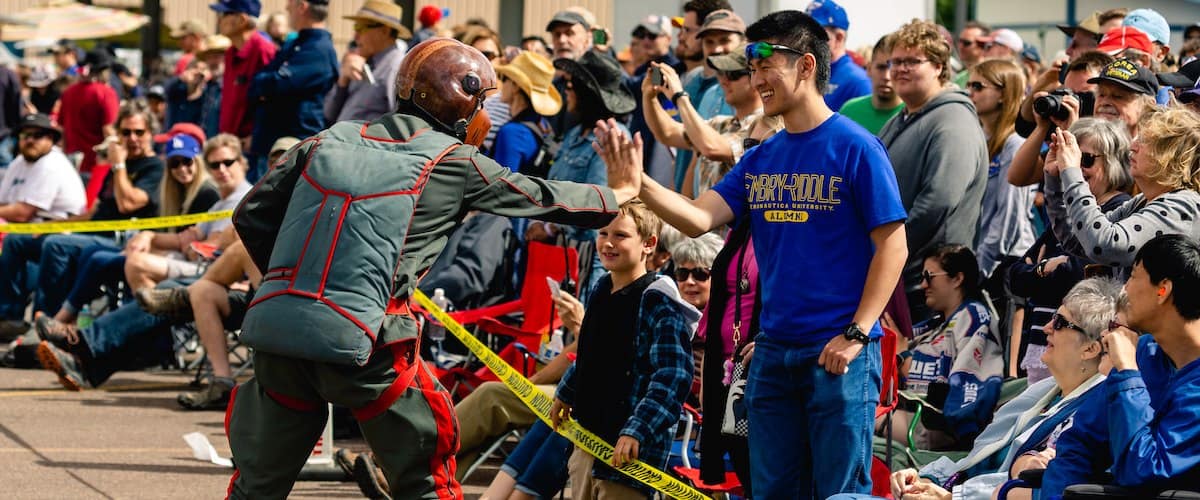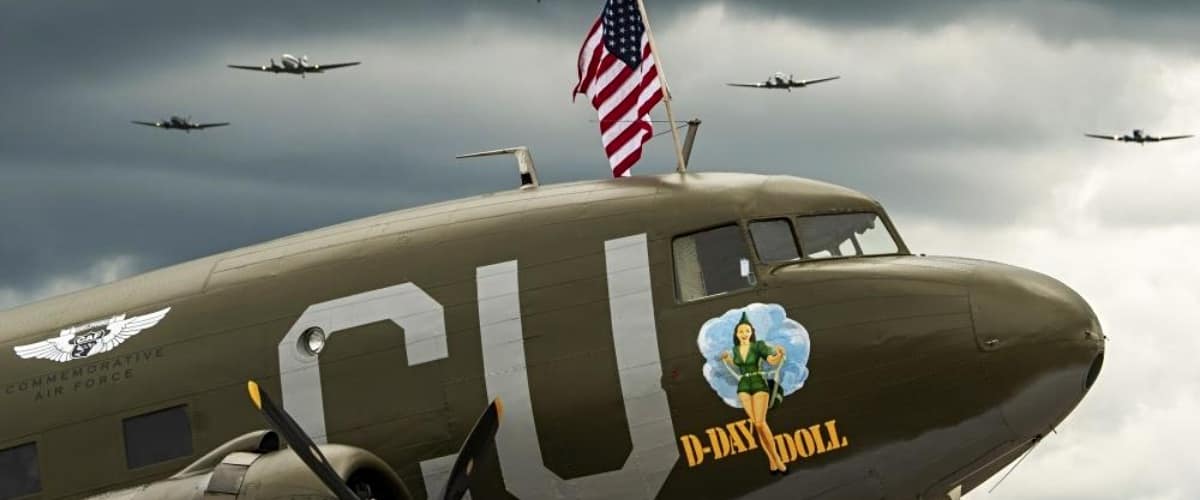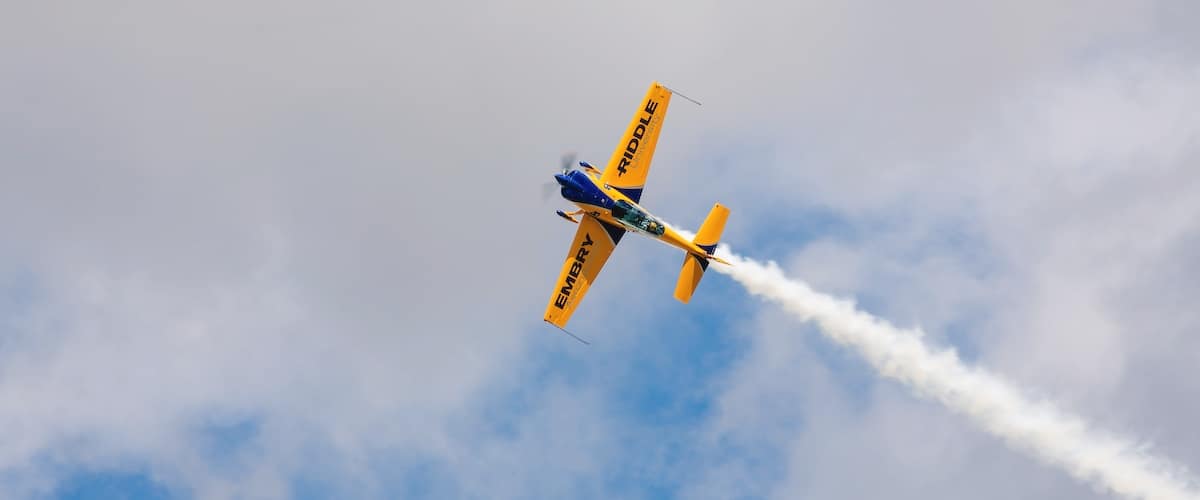 As Covid-19 continues to spread across the United States, Embry-Riddle Aeronautical University has had to make some difficult decisions regarding events and activities scheduled for the upcoming fall semester.
OctoberWest homecoming festivities, including the annual Wings Out West Airshow are cancelled for 2020.
"We are disappointed that there will be no Wings Out West Airshow this year, but the health and well-being of our Embry-Riddle and Prescott community is paramount," said Chancellor Dr. Anette Karlsson. "We have been so proud to partner with the City of Prescott to bring this annual event to our community—one that continues to be so supportive of Embry-Riddle."
For more information, read our OctoberWest Homecoming and Wings Out West Airshow Cancellation announcement
Wings Out West Airshow Wins Award for Best in the Country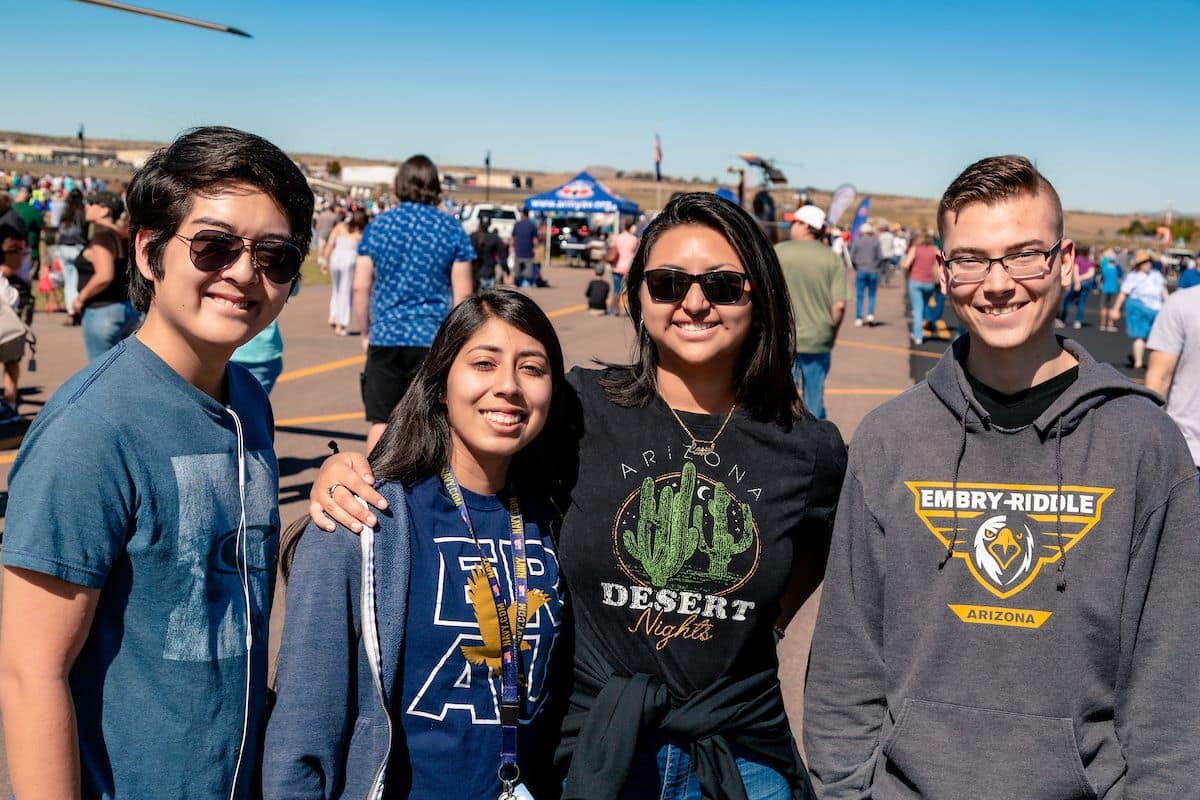 The 2019 Wings Out West Airshow has won the gold award for "best small civilian airshow in the country" from the International Council of Air Shows (ICAS).
3700 Willow Creek Road
Prescott, AZ 86301
Warning! This rendering references a missing or unpublished data source.