Computer and Technology Degrees at Embry-Riddle
Computers are ever-present in today's developed societies. We carry smartphones, drive vehicles with embedded systems and manage our daily lives from computers interconnected with the rest of the world, while the systems that control modern aircraft and spacecraft represent technology at the highest level.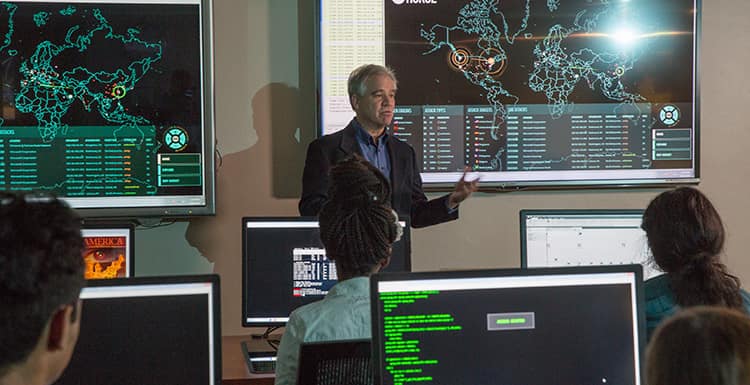 The computer-related degree programs at Embry-Riddle's Prescott, Arizona, Campus are designed to provide you the knowledge and the skills to stand out in the job market and in your chosen career.
Undergraduates in our Computer, Software and Electrical engineering programs receive hands-on experience in world-class facilities beginning in their first semester and culminating with a multidisciplinary capstone project that demonstrates those skills.
Our Cyber Intelligence and Security students are trained in reality-based scenarios that teach them to defend software and computer networks against crippling cyberattacks.
As a student here, you will be taught the skills to direct the resources of any organization toward its goals — regardless of your chosen discipline.
What is a Computer and Technology degree?
These prestigious technical degrees can help you launch exciting career options that range from software engineering to cybersecurity and everything in between. Our expert faculty is on the leading edge of innovation both inside and outside of the classroom and offers the latest in hands-on experience, ensuring that you're ready to hit the ground running from day one.
Where can I work with a Computer and Technology degree from Embry-Riddle's Prescott Campus?
Our graduates have landed great jobs around the world at companies that include Boeing, Industrial Light and Magic, Raytheon, Garmin, Collins Aerospace, Deloitte, GoGo, Google, Honeywell, Lockheed Martin, Microsoft, MUFG, Northrop Grumman and a number of three-letter government agencies. Employers choose Embry-Riddle graduates. That's why you should choose Embry-Riddle.
What are the Computer and Technology degree programs at the Prescott Campus?
Our technical degrees also include Computer Engineering, Data Science, Electrical Engineering, and Simulation Science, Games and Animation. In these programs, you can take advantage of our state-of-the-art facilities that include the renowned "Hacker Lab" for cybersecurity and the STEM Education Center.
Computer and Technology Degrees & Programs
Whether you are beginning your higher education or are already a seasoned professional, we have a degree program to help you achieve your goals.
Computer and Technology degree programs at Embry-Riddle are designed to teach you the real-world skills necessary to thrive in today's technologically advanced workplace.
Explore the programs offered at Embry-Riddle's Prescott, Arizona, Campus, to find one that is right for you.
Review our non-credit continuing education offerings at proed.erau.edu.
Just how important are high-level computer skills? Top aerospace companies like The Boeing Company, Lockheed Martin and Northrop Grumman employ more electrical, computer, software and systems engineers than aerospace engineers.
Not only are graduates with computer-related degrees in demand — they are well compensated. According to compensation software and data company Payscale, computer science was among the top paid majors at $75,100 for 2022.
Specific positions in computer-related fields earn hefty annual salaries, such as software developers ($120,730), computer programmers ($93,000), computer network architects ($120,520), computer hardware engineers ($128,170), and electrical and electronics engineers ($101,780), according to the Bureau of Labor Statistics.
Cyber Intelligence and Security graduates can expect both high wages and high demand in the job market. According to the Bureau of Labor Statistics, the 2021 median pay for information security analysts was $102,600, and the workforce is expected to grow by 35 percent between 2021 and 2031.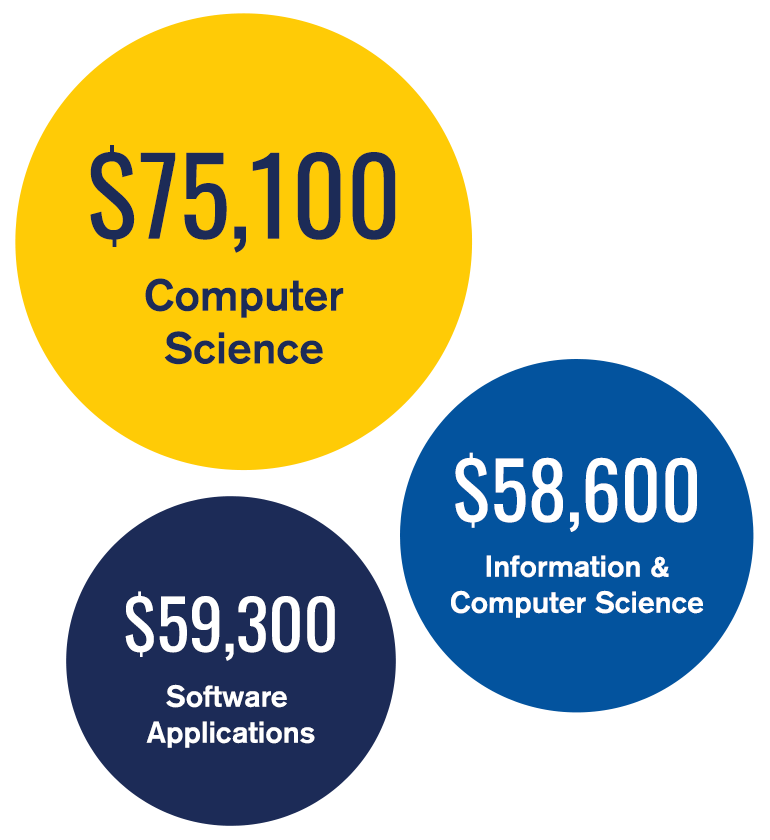 Average starting salary projection for graduates with a bachelor's degree, according to Payscale's College Salary Report 2021.
Source: Payscale
Our faculty and students are actively involved in research related to computers and technology. Read about how they're positively impacting industry in some recent projects below.
Learning Environments at the Prescott Campus
Some of the most modern and high-tech laboratories and equipment in the academic world can be found at Embry-Riddle.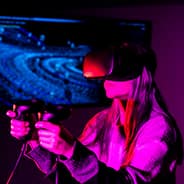 Prescott, AZ Campus
The King Engineering and Technology Center is home to the Computer, Electrical and Software Engineering programs at the Prescott Campus. It recently underwent a $500,000 renovation and features labs in Linear and Digital Circuits, Electronic Devices, Communications Systems and Controls Systems, as well as a Senior Design Lab.
The Computer Security and Forensics Lab — known informally as the Hacker Lab — allows students to learn skills that include security breach prevention and detection, and how to perform a forensic examination of a computer system to identify hidden files and capture digital evidence.