Applied Science at Embry-Riddle's Prescott Campus
At the core of applied science is research. Weather patterns, human behavior, technology and aerospace — whatever your focus, there's a research component that invites discovery.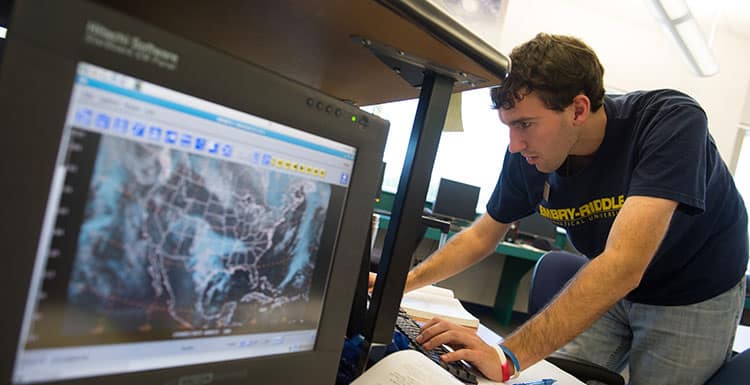 For inquisitive minds, analytical thinkers and problem solvers, Applied Science degrees at Embry-Riddle's Prescott, Arizona, Campus offer programs teaching key fundamentals that can be applied to any industry.
As an Applied Science student, you'll work on group projects and research alongside fellow students and our accomplished faculty. There are networking opportunities and the chance to conduct high-level research using leading-edge facilities that you won't find anywhere else.
You can also enhance your experience by joining clubs and organizations related to your particular degree program, and you'll learn from faculty members who are well-connected to their specific industries, which offers a key edge when it comes time to launch your career.
What are Applied Science degrees?
These are programs that teach you the basic tenants of scientific research as they relate to specific fields and disciplines. They explore how research is conducted and applied to solve real-world problems and provide you with the foundation for a fulfilling STEM career.
Where can I work with an Applied Science degree?
Students who have graduated with an Applied Science degree from Embry-Riddle have gone on to careers with employers like The Boeing Company, NASA, General Motors, Gulfstream and Lockheed Martin.
What are the Applied Science degrees at Embry-Riddle's Prescott Campus?
We offer a range of degrees that cover everything from Air Traffic Management to Space Physics. The programs include exciting areas such as Applied Biology, Meteorology, Astronomy, as well as forensic approaches to Biology, Accounting, and Fraud Examination and Psychology. We also offer degrees in Industrial Psychology and Simulation Science, Games and Animation.
Applied Science Degrees & Programs
Whether you want to launch a new career or enhance your current one, Applied Science degree programs at Embry-Riddle's Prescott, Arizona, Campus are tailored to suit research-driven students.
From delving into weather patterns, mathematical formulas or the way humans interact with technology, there is a degree program that will open the door to a rewarding career.
Discover your next horizon by exploring the full range of Applied Science degree programs at the Embry-Riddle Prescott Campus.
Warning! This rendering references a missing or unpublished data source.
Review our non-credit continuing education offerings at proed.erau.edu.
Students graduating from applied science disciplines do interesting and challenging work for leading private companies along with federal, state and local government agencies.
For example, you could help NASA improve the way astronauts live and work on the International Space Station, do innovative work in prototype development or predictive modeling or build a rewarding career as a weather forecaster.
In a 2022 survey of U.X. Professionals, those with a bachelor's degree report earning nearly $50,000 more than those with a high school diploma or GED.
Source: UXPA International Salary Survey
Our faculty and students are actively involved in research using applied sciences. Read about how they're positively impacting industry in some recent projects below.
Learning Environments at the Worldwide Campus
There is no better place to study applied science than our highly technological Worldwide Campus, which houses state-of-the-art facilities and modern labs.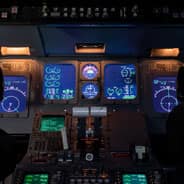 Worldwide Campus
Embry-Riddle Worldwide delivers a quality academic experience by expert faculty educators with hands-on industry experience in our three academic colleges and Online Campus. Flexible scheduling and locations close to home are specifically suited for busy working professionals, active-duty military and veterans, and students with families.
EagleVision, a virtual classroom, combines the power of web video conferencing and learning management system software to maximize the benefits of synchronous and asynchronous virtual learning environments.