The various types of tests and equipment found in the Ergonomics Laboratory is devoted to helping students understand and evaluate human body movement in the workplace.
The lab houses the VICON Motion Capture System. It is used to conduct research and learning on the movement of the human body while performing physical tasks.
Dr. Maxwell Fogleman, director of the laboratory, leads undergraduate and graduate students in both a classroom setting and in applied research projects with area industries that allow students the opportunity to use this technology to improve worker effectiveness and safety.
The current lab projects involve partnering with multiple industries to conduct motion analysis on their employees. Other research projects are ongoing and change often. Currently, research is being done for Discount Tire in several different capacities. The lab is affiliated with the American Society of Safety Professionals (ASSP).
Equipment
VICON motion capture system
Lab Information
Location: RASC II, Bldng. 22, Rm. 107A
Contact Us: To speak to someone about this lab or any of our facilities, call us at 928-777-6600 or 800-888-3728, or email Prescott@erau.edu.
Primary Lab Instructor: Maxwell Fogelman
Lab Manager: Adolfo Ibarra
Featured Video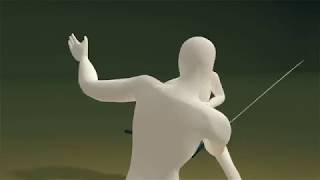 Play Video,
Prescott Ergonomics Lab