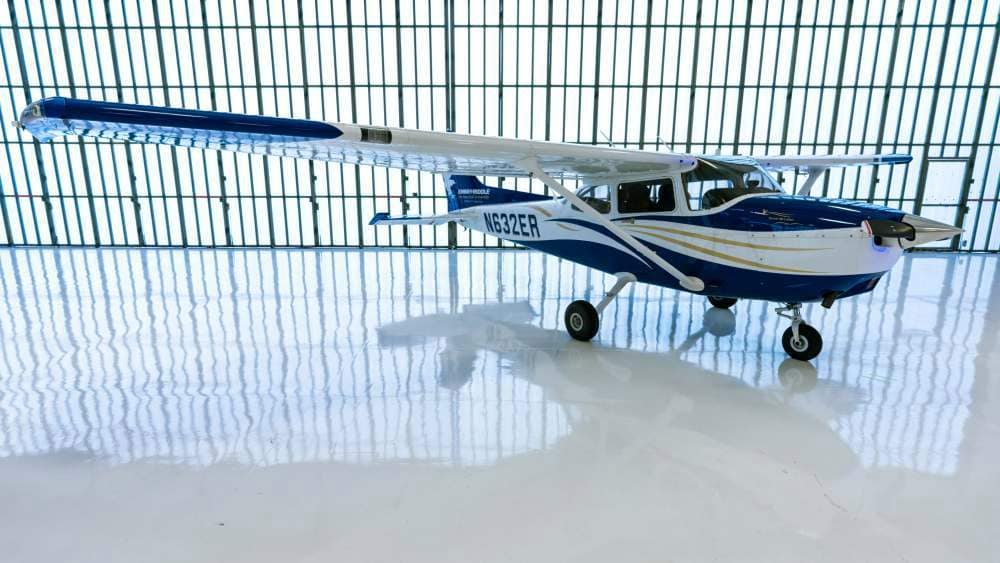 Students in the Embry-Riddle Prescott aviation program begin their private pilot flight training in the 180-horsepower Cessna 172 Skyhawk. Embry-Riddle has been using the Skyhawk as its primary training aircraft for over 10 years.
Through the years, the 172 has proven to be one of the most versatile, reliable, and safest aircraft available. Perhaps that explains why more Skyhawks have been produced than any other general aviation airplane.
Every Embry-Riddle Prescott Skyhawk is equipped with the state-of-the-art Garmin G1000 glass cockpit and an Automatic Dependent Surveillance-Broadcast (ADS-B) system. This gives our students and instructors the added safety benefit of weather and traffic alerting to enhance their situational awareness.
The 172 Skyhawk and Embry-Riddle: After so many years and tens of thousands of flight hours, we couldn't think of a more reliable and safer flight training aircraft.
3700 Willow Creek Road
Prescott, AZ 86301