Prescott Campus Commencement Speakers
Welcome to the Prescott Campus Commencement Speakers archive. Graduation is a monumental achievement in every student's path to their future. Embry-Riddle Aeronautical University has welcomed many renowned and successful guests to address graduates and provide some words of wisdom from their own life experiences. Past commencement speakers have included Embry-Riddle alumni, astronauts, entrepreneurs, politicians, military veterans, and more.
Here, you can review previous years' commencement speakers, read their commencement addresses to graduates, and find news on our next remarkable Commencement Speaker!
Fall 2019 Commencement Speaker
Arlando S. Teller
State Representative, Legislative District 7
Arizona House of Representatives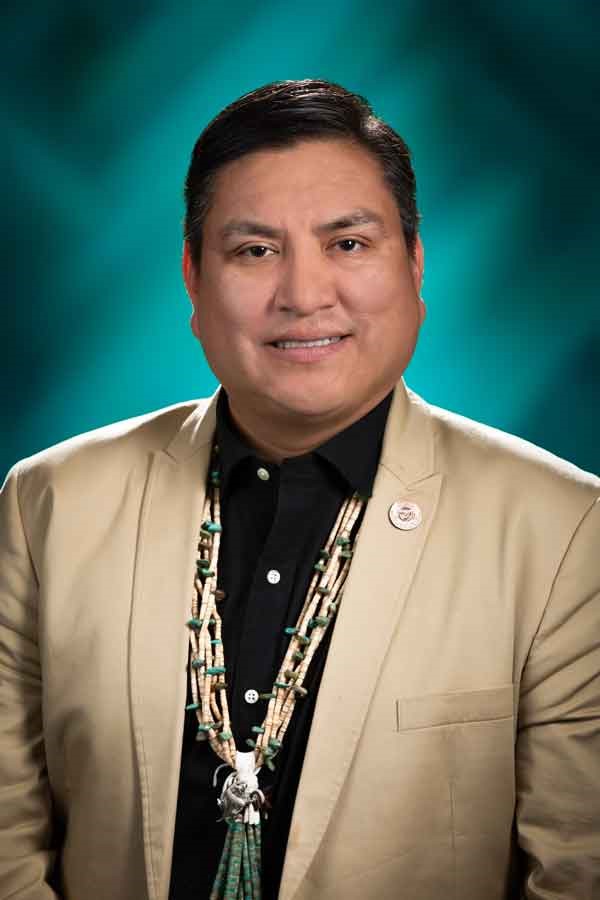 Yá'át'ééh, my name is Arlando S. Teller. My Navajo clans are Naasht'ézhi-Táchii'nii (Zuni clan adopted into Red Running Into the Water People clan) born for Tó'aheedlíinii (The Water Flows Together clan). My maternal grandfathers are Tódich'ii'nii (Bitter Water clan) and my paternal grandfathers are 'Áshįįhi (Salt People clan).
Teller, ABA'95, entered the aviation industry among the first Native American graduates from Embry-Riddle Aeronautical University. Arlando interned with the City of Mesa, Falcon Field Airport. Teller advanced in his career as an airport planner for the City of Phoenix's Aviation Department, later as the Aviation Management Intern for Phoenix Sky Harbor International Airport. These experiences encouraged travel before moving to Walnut Creek, California. Teller worked with transportation and multimodal projects as a transportation planner and tribal liaison for the California Department of Transportation. Returning home to the Navajo Nation in 2009, Arlando served as Senior Transportation Planner for the Navajo Nation's Division of Transportation, promoted to Program Manager for the Department of Airports Management and eventually promoted to Deputy Division Director.
Elected in November 2018, Teller serves as State Representative for District 7 in the Arizona House of Representatives. He serves on the Transportation Committee, Land & Agriculture Committee, and the Vice-Chair for Indigenous Peoples Caucus, member of the Aviation/Aerospace Caucus and represents as Co-Chair for the Arizona Aerospace Association. Additionally, Teller serves on the following study committees: Missing and Murdered Indigenous Women and Girls as well as Special Education Weights and Funding for Gifted Pupils.
Past Commencement Speakers