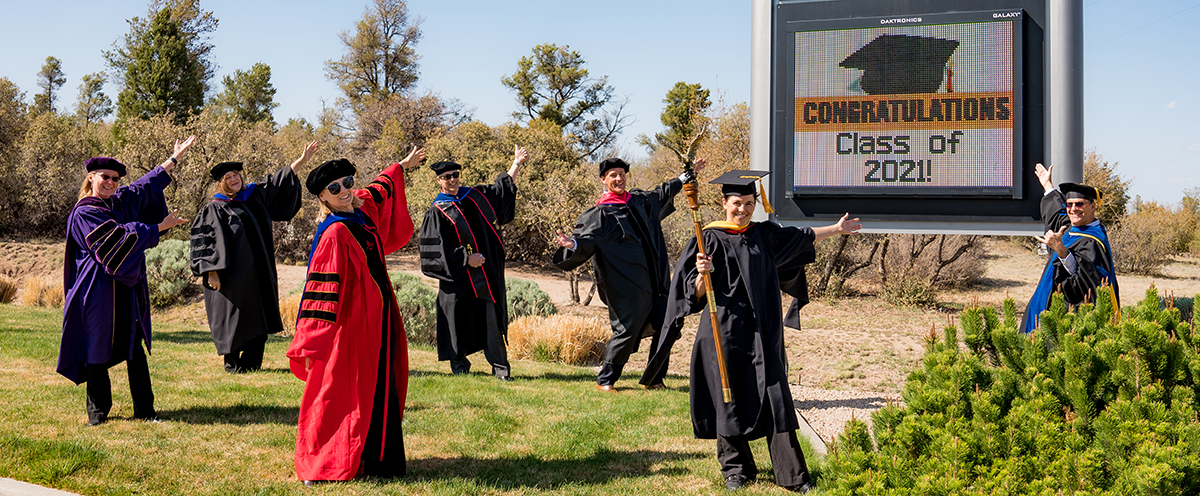 Virtual Celebration
Now is your time to shine. It's time to reflect on the past and anticipate the future. We recognize the hard work and sacrifices you made to get to graduation day, and it's time to share your accomplishments with all of the important people who have supported you along the way.
Before the celebration begins, be sure to visit our commencement page for event details and FAQs.
Watch the live stream as your graduate walks across the stage at the "Grad Walk."
Live Stream Schedule – Saturday, May 8, 2021 (Arizona Time)
9 a.m. - College of Arts & Sciences
9:45 a.m. - College of Security & Intelligence
10:45 a.m. - College of Aviation
12 p.m. - College of Engineering
---
Virtual Commencement Ceremony (pre-recorded) - Saturday, May 8, 2021
9 a.m. Arizona Time - Watch the ceremony
---
Find Your Individual Graduation Slide
Spring 2021 Ceremony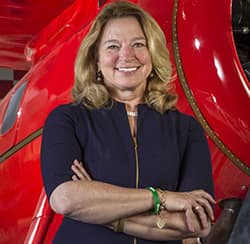 Ellen R. Stofan, Ph.D.
Smithsonian Under Secretary for Science and Research
Congratulations to our Award Recipients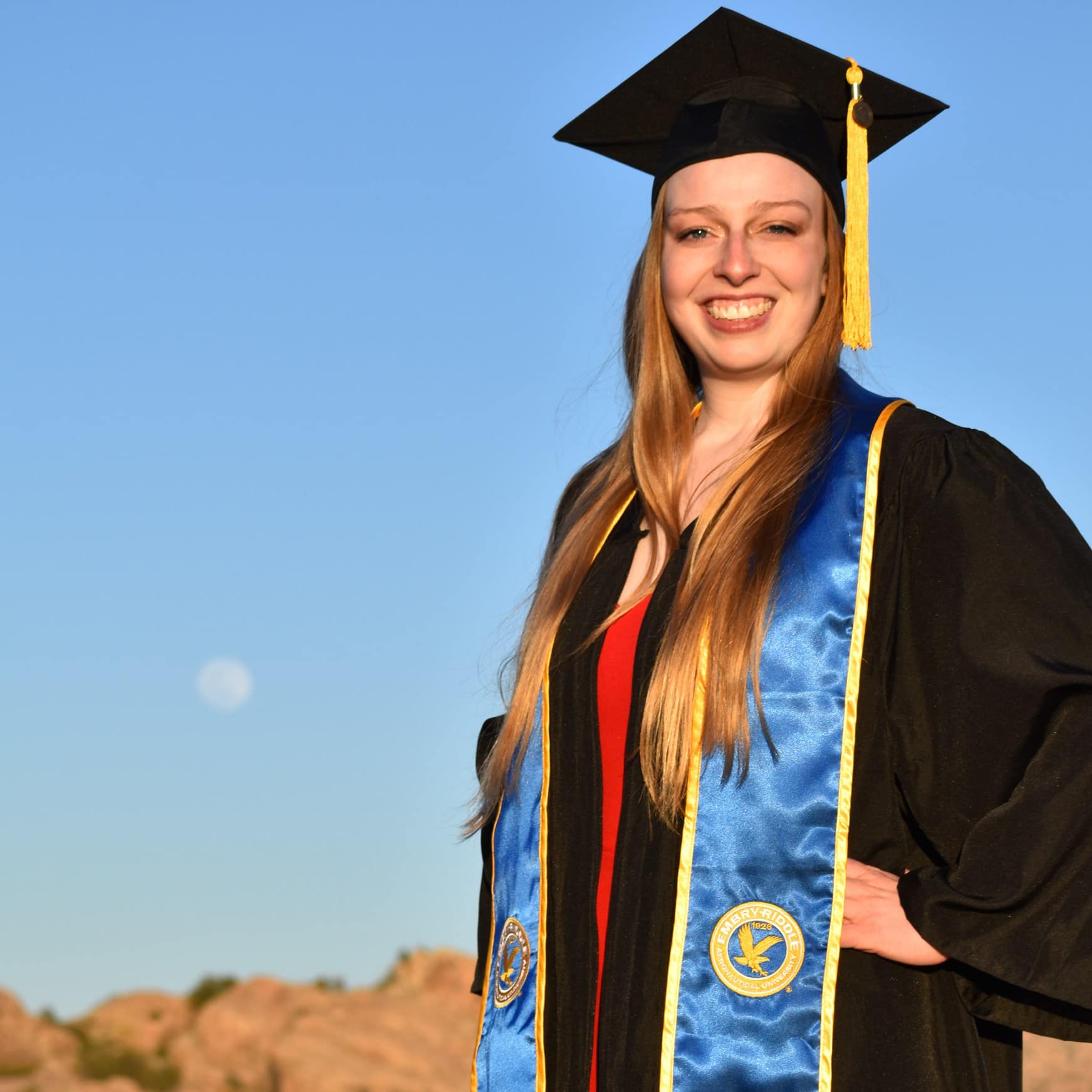 Chancellor's Award
Ashley Elliott - B.S. in Space Physics
The Chancellor's Award honors an outstanding graduating senior scholar and leader who has an exceptional record of academic accomplishment and a high level of campus and community involvement, while maintaining a minimum 3.5 Cumulative GPA. This is the highest award bestowed to one of our graduates.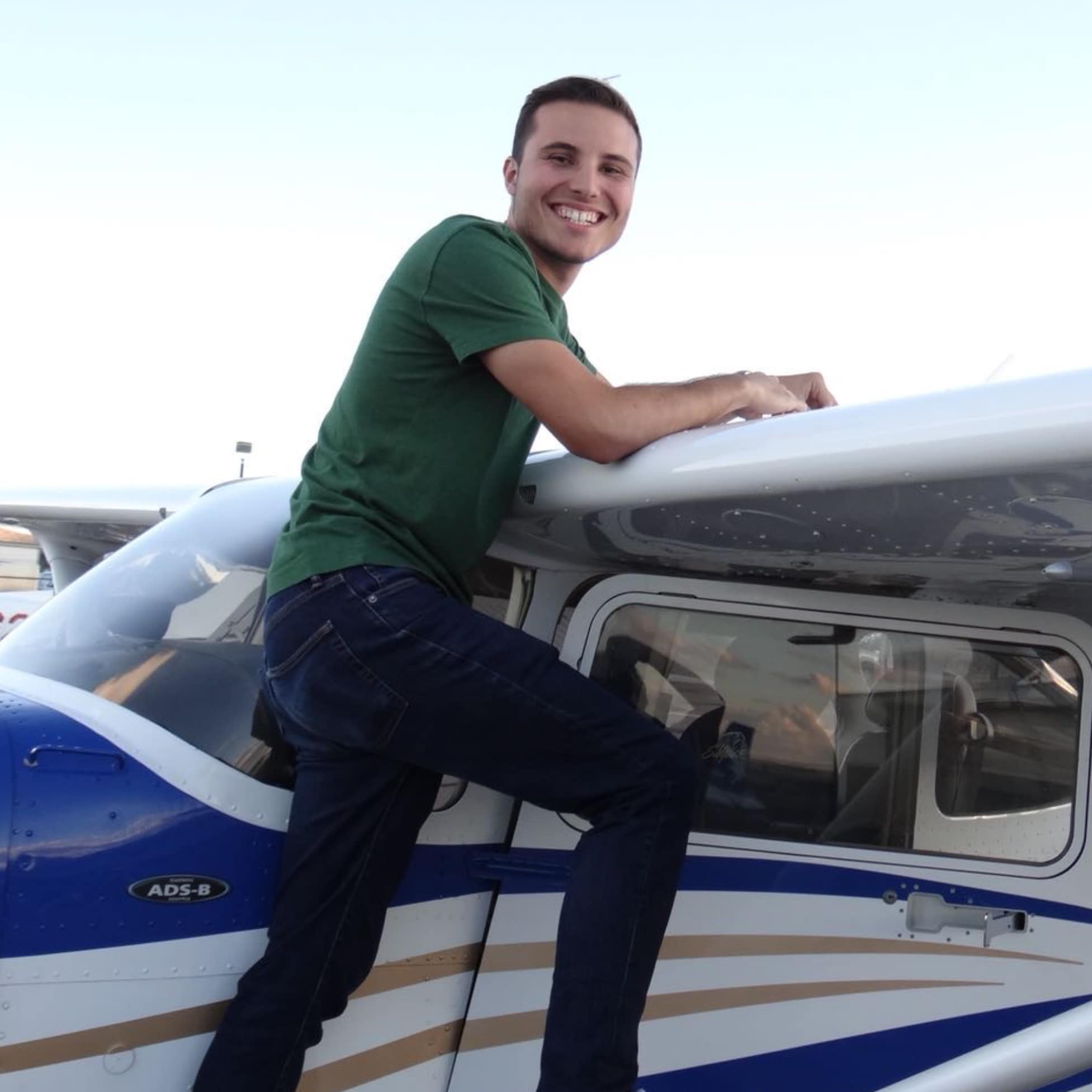 Ed King Community Service Award
Ethan Martin Del Campo - B.S. in Aeronautical Science
The Ed King Community Service Award honors a graduating senior who has made an outstanding contribution of time and talent to the community and the University and has a minimum 3.0 Cumulative GPA.
Resources
The Three C's of Commencement
Celebrate
Yes, we're living in unprecedented times but that doesn't mean you can't safely celebrate with family and friends.
Host a virtual commencement viewing party and use a virtual background to show your alma mater pride.
Organize a socially distant drive-thru celebration in your neighborhood.
Add a celebratory filter to your amazing graduation photo and share using #ERAU2021Grad. Get creative and have fun with it!
Create
Create career or graduate school opportunities. Be proactive to advance your career or graduate school pursuits.
Get a professional headshot taken.
Update your LinkedIn profile and resume.
Schedule an appointment with Career Services.
Connect
Making the right connections is so important, especially during these challenging times.
Join the Alumni Association.
Connect with your fellow graduates, faculty and staff on social media.
Social Filters
Show your eagle spirit with these celebratory filters, perfect for social media. Click the filter you'd like to use to apply it to your picture. Don't forget to use #ERAU2021Grad.
Virtual Backgrounds
Stand out during your virtual celebration with these backgrounds for Zoom.
Simply click your favorite background below to save it to your computer.
Next, while in a Zoom meeting, click the up arrow next to "Stop Video" and select "Choose Virtual Background." You will see a selection of default option, and next to the Choose Virtual Background heading, you'll see a "+". Click to upload your selection and your new background is all set.