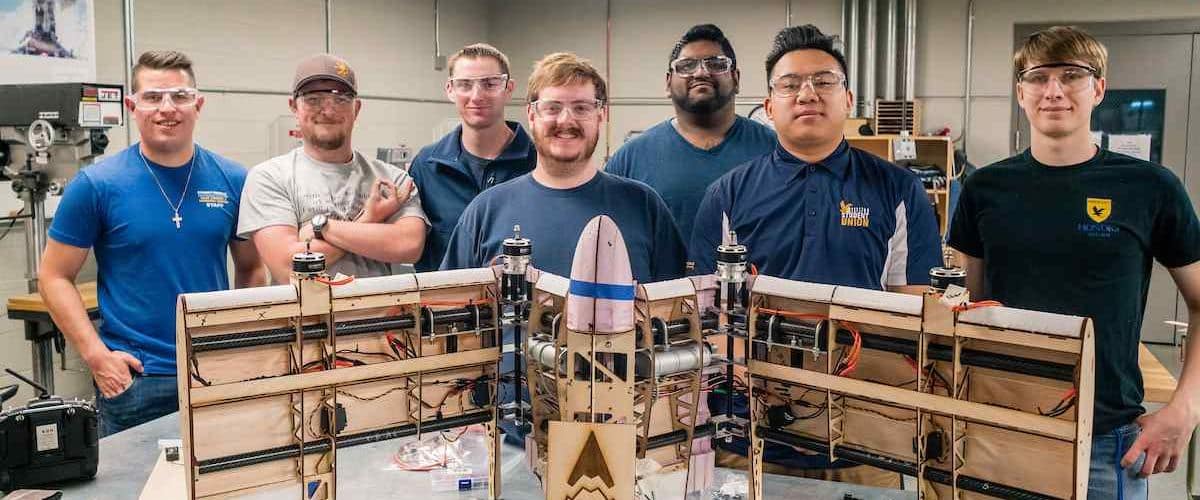 Undergraduate research plays a large role in the academic and student life of Embry-Riddle Aeronautical University. Every year, our Prescott campus is buzzing with a variety of incredible developments in the realms of aviation, engineering, security and intelligence, or arts and sciences.
Here you will learn about some of the most recent student led projects that pushed boundaries and forged new and unexplored territory in the disciplines that Embry-Riddle offers its students.
---
College of Arts & Sciences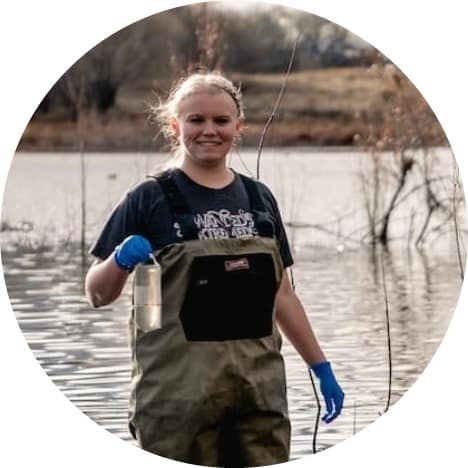 An Embry-Riddle undergraduate has tested field research methods that demonstrate a cheaper, more efficient and less invasive way of identifying and assessing wildlife communities.
The research, conducted by student Courtney Turner-Rathbone, originated at Embry-Riddle's campus in Prescott, Ariz. The project involved drawing water samples out of the Verde River in Arizona's central highlands and analyzing the DNA present in those samples using sophisticated sequencing methods. It represents the first research to come out of a collaboration between Embry-Riddle's new Forensic Biology and Wildlife Science programs.
---
College of Aviation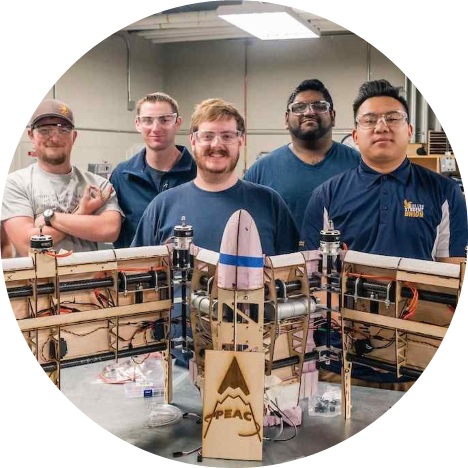 A capstone project at Embry-Riddle Aeronautical University's Prescott Campus is receiving a lot of attention both inside and outside of the University.
The Innovative Performance Enhancements for VTOL Aircraft (IPEVA) program has produced the Conseres (meaning, "to fold" in Latin) design for an autonomous aerial vehicle (AAV) that is designed to takeoff vertically, much like a helicopter, but can then transition into wing-borne flight by changing its patent-pending geometry. The aircraft is also designed to link up with similar AAVs for long endurance flight, increasing the propulsive and aerodynamic efficiency of the aircraft. These features allow Conseres to fly for longer durations and take off and land in more remote locations than similarly sized drones.
"Nothing like this has ever been done before," said student Lauren Barthenheier. "There was no other published data, no other references for us— So what we learned will open up a whole new field for configurations of aircraft."
Student team: Lauren Barthenheier, Colton Campbell, Nicholas Nuyn, Sean Gaffney, Kevin Prasad, Jason Evans, Lukas Everhart, Robert Graham, Isaiah Martinez, Justin Nguyen, Benjamin Stolte, Alexander Nuyn, Ryan Poppert, and Jared Rosenkrance
Read the full story
---
College of Engineering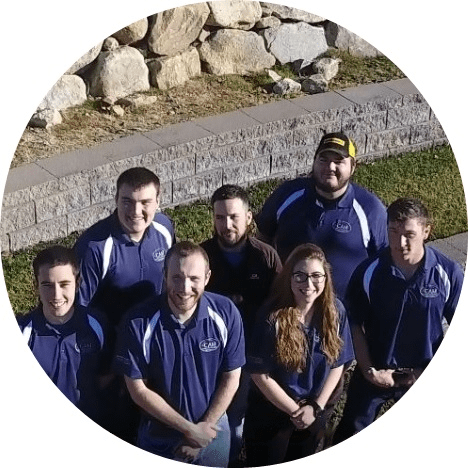 Project CAM (Camera Attachment Mechanism) was created to design and build a solution for the Micro-g NExT design challenge presented by the Neutral Buoyancy Lab at Johnson Space Center. The purpose of the challenge is to create a mechanism that will attach to three different interfaces located on the International Space Station. The design proposed by the team, referred to as CAM, will be divided into two subsystems: the arm, and the base. The arm will hold the camera provided by NASA and allow for adjustable placement, and the base will contain the mechanism that will attach to the three interfaces. The combined subsystems will satisfy the requirements set by the design challenge and the requirements defined by Project CAM. Project CAM has been chosen to participate in the challenge, therefore the team will test CAM in the Neutral Buoyancy Lab at Johnson Space Cneter in June of 2019.
Student team: Daniela Baroni, Philip Elterman, Ryan Bertucci, Sean Prendergast, Alex Lubiarz, Sean Rager, and Aidan Moore
---
College of Security & Intelligence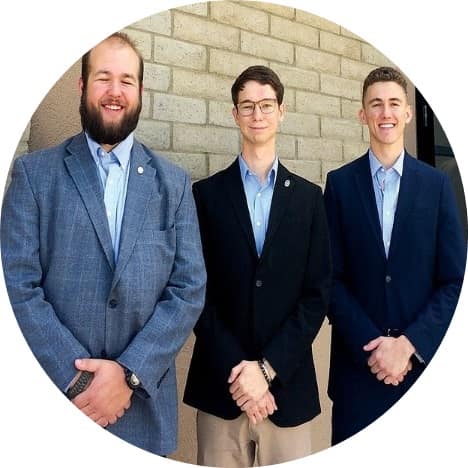 Sixteen Embry-Riddle Aeronautical University students spent this past semester combing through facts and evidence from the country's biggest and as yet unsolved bank burglary and came up with some "new theories."
The students, all enrolled in the College of Security and Intelligence, had access to the interview videos, documents, police reports (some redacted) and evidence collected in the burglary. While they provided a new view of the facts, and new theories about the unsolved case, they would not provide specific information.

---
Dr. Anne Boettcher
Undergraduate Research Institute and Honors Program Director
Ginger MacGowan
Administrative Assistant, URI