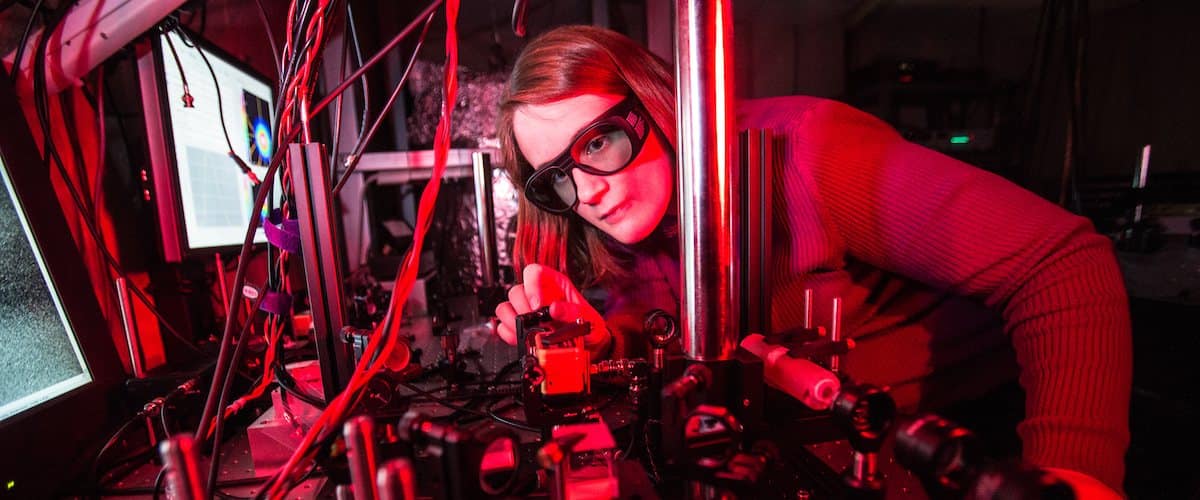 Our university values the experience and influence that undergraduate research can have; not only on the student, but in their academic areas of interest, on the institution, and on the faculty who mentors them. At Embry-Riddle, we emphasize the importance of undergraduate research to help the student gain valuable, practical experience conceptualizing a project of their own design, fueled with their passion. Our faculty are here to guide you so that your research project can forge new territory in the field, and open new doors of opportunity for you.



Embry-Riddle Aeronautical University is proud to be an Enhanced Institutional Member of the Council on Undergraduate Research (CUR). The enhanced institutional membership allows all faculty members, administrators, students and staff of Embry-Riddle to join CUR at no cost.
Are you ERAU Faculty looking to become a URI Mentor?
If you're an Embry-Riddle Prescott campus faculty member and are interested in becoming a mentor for the Undergraduate Research Institute, please contact Dr. Anne Boettcher at boettcha@erau.edu.
Embry-Riddle faculty are also eligible to take advantage of our Prescott Center for Teaching & Learning Excellence (CTLE), dedicated to providing faculty with the information, resources, training, and support essential for success in today's climate for higher education.
Dr. Anne Boettcher
Assistant Dean of Research
Ginger MacGowan
Administrative Assistant, URI