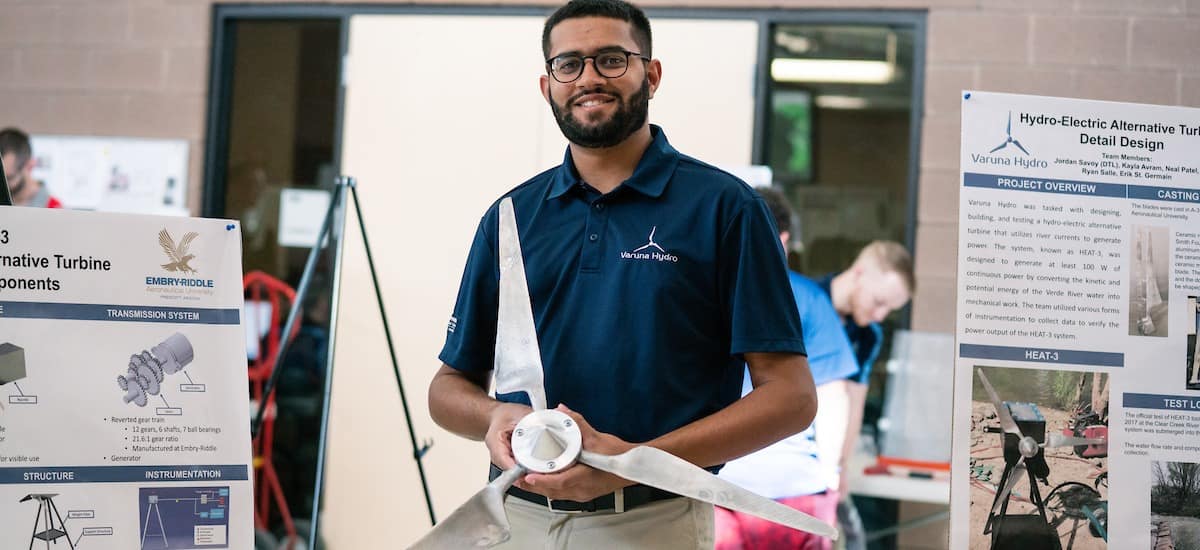 Discovery Day is our celebration of undergraduate research and scholarship. From aviation to engineering, security and intelligence to physics and astronomy, our Discovery Day poster session is a wealth of knowledge and discovery for everyone.
We have shifted to a Virtual Discovery Day Poster Session for 2020. Embry-Riddle Aeronautical University's Scholarly Commons will serve as the platform for this event with posters being posted in the coming weeks. We will also be posting representative work from each college on this site. Preview our 2020 Discovery Day Program.
For more information about the Undergraduate Research Institute or Discovery Day, contact Dr. Anne Boettcher.
Dr. Anne Boettcher
Undergraduate Research Institute and Honors Program Director
Ginger MacGowan
Administrative Assistant, URI