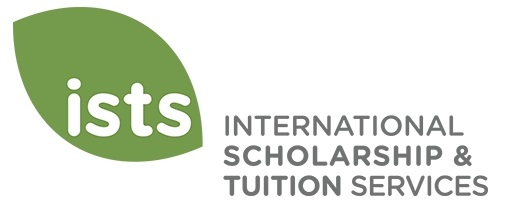 Get 10% Off Your Tuition
Welcome International Scholarship and Tuition Services clients!
If you are an employee of a company receiving tuition assistance management services from International Scholarship and Tuition Services (ISTS), you're eligible for a 10% tuition discount. To receive this benefit, contact an admissions counselor at 800-888-3728 or prescott@erau.edu and say you'd like the 10% tuition discount offered via International Scholarship Management Services (ISTS).
Learn More About Embry-Riddle's Degree Programs
There are currently three master's programs available at Embry-Riddle's Prescott Campus, including:
Master of Science in Safety Science
Are you beginning a career as a safety professional and want to advance quickly? Our 36-credit Executive MS in Safety Science is for you! Applicants can choose the format which best suits their needs, attending classes on campus as either a full-time or as a part-time student, or studying from a distance with three short weekend residencies here in Prescott. Prescott is only two hours north of the Phoenix Metropolitan Area. Regardless of where you are in your life or career, there is a way for you to pursue your passion for safety and receive a top-quality education with Embry-Riddle Aeronautical University.
Master of Science in Security and Intelligence Studies
This degree program provides the knowledge and skills professionals need to excel in intelligence analysis, operations, military-political studies, law enforcement, corporate security and cyber-intelligence and security. The program combines science and high technology with advanced intelligence and security courses. Students receive advanced instruction in the research skills and analytical methods required by the security and intelligence fields along with the ability to communicate their findings clearly.
Master of Science in Cyber Intelligence and Security
The M.S. in Cyber Intelligence & Security is uniquely tailored to focus on emerging intelligence trends within the industry of cyber security, including machine learning, artificial intelligence augmentation, threat hunting, and training highly skilled agents in the use of advanced cyber security software.
Embry-Riddle's Prescott Campus offers 25 bachelor's degrees housed within its four colleges:
From helicopters to commercial jets to hurricanes, Embry-Riddle Prescott's College of Aviation will help you begin a journal that will propel your future. Fueling your passion for aviation, we offer the nation's most comprehensive academic programs for degrees in aviation and aerospace-related fields. You'll study with like-minded students from around the world, and learn from faculty whose industry expertise makes them among the top leaders in their fields. If you're ready to let your dreams take flight, there's no better place to land than Embry-Riddle's College of Aviation.
The College of Engineering will help you develop the skills and knowledge necessary to be a productive engineer, starting from your first day as a student at Embry-Riddle Prescott. From hands-on design projects to theoretical analysis, you'll be challenged, supported, prepared, and mentored by some of the nation's most outstanding faculty in the COE's three departments--Aerospace Engineering, Mechanical Engineering, and Computer, Electrical & Software Engineering. This will assure you'll be well-equipped to take the next steps toward your future, whether you choose graduate school or a career.
The College of Arts & Sciences
Offering a wealth of learning opportunities to choose from, the five departments that make up the College of Arts & Sciences truly put the "universe" in "university". This is where you'll learn to harness the mental, physical, and spiritual elements necessary to succeed in all areas of life, from professional to personal and beyond. If you're ready to reach your potential and soar to new heights, the College of Arts & Sciences is the place for you.
The College of Security and Intelligence
Embry-Riddle Prescott's College of Security and Intelligence (CSI) represents the first comprehensive degree-granting college of its kind in the United States. CSI focuses on the training of future security and intelligence professionals, on both the national and international level. Here at CSI, we are addressing some of the most critical security challenges of our time, and the demand for our graduates is strong. The College's course of study emphasize undergraduate and graduate research in the fields of international security and global intelligence. The knowledge and solutions that are created today will lead to laws and policies tomorrow. With strong programs in Chinese, Arabic, and Spanish, CSI also remains committed to integrating foreign language study within its undergraduate program.