Exchange - Outgoing Students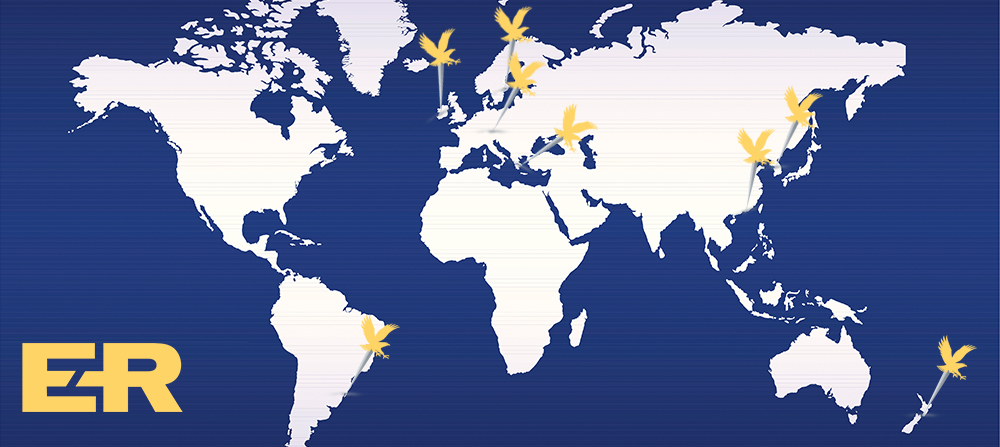 Ready to be exchanged?
Are you looking to study abroad but have not yet found a program that suits your needs or interests? Then an exchange might be the right choice for you! Participating in an exchange program gives students the opportunity to take courses directly at a foreign partner institution. An exchange is one of the most independent and immersive ways to study abroad, giving students the opportunity to live and learn with students from the host country, as well as with other international exchange students from across the globe. Exchanges are ideal for independent and proactive students who possess the flexibility to adjust to different styles of teaching/learning and course expectations. Exchange programs are available for semester and/or academic year study, with limited programs during the summer term.
Benefits
Students pay regular Embry-Riddle tuition and fees as if they were studying on campus, making an exchange one of the most cost-effective ways to study abroad, since you get to use your ERAU scholarships to cover tuition. Living expenses are typically paid on-site to the host university.
Students have access to the host university's course offerings and take courses alongside students from the host country.
Exchanges provide a very immersive experience, allowing students to get involved in the local university community through clubs, sports, and other student activities.
Transfer credit is passed into ERAU as pass/fail and will not be calculated into ERAU GPA.
Eligibility
Minimum 2.50 GPA
Student must be in good academic, judicial, and financial standing with ERAU
Program Offerings
GE3 is an exchange program designed specifically for engineering students.
Engineering students can continue their studies, while living in another country. Many of the partner universities offer their courses in English, or in the local language if you prefer.
Member institutions are spread across the entire so be sure to check the GE3 homepage to find a complete list of places to explore! Check out the Member Institutions.
Deadlines:
March 1 (Fall/Academic Year Programs)
Oct. 1 (Spring Semester)
Visit SAGE for details on how to apply.