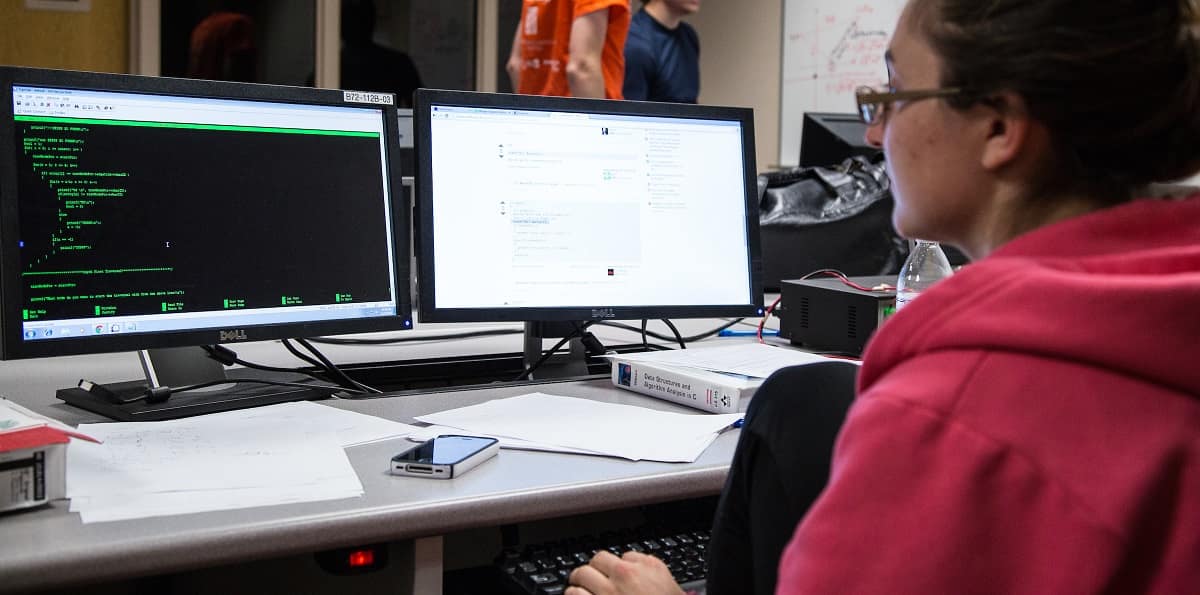 Computers are ever-present in today's developed societies. We carry smartphones, amuse ourselves with video games, drive vehicles with embedded systems, and we manage our daily lives from computers that are interconnected throughout the world. And, the systems that control modern aircraft and spacecraft represent technology at the highest level.
Embry-Riddle's computer-related degree programs are designed to ensure that graduates possess the knowledge and the skills that will make them standouts in the job market and in their careers.
To that end, undergraduates in our Computer, Software, and Electrical Engineering programs receive hands-on experience in world-class facilities beginning in their very first semester and culminating in a multidisciplinary capstone project that tests their skills.
Technical Management undergraduates and master's students are taught the skills to marshal the resources of any organization toward its goals — regardless of their chosen discipline.
Employers choose Embry-Riddle graduates. That's why students choose Embry-Riddle.
Explore our Computers & Technology programs to see which is right for you.
Prescott Campus Admissions