The aviation industry has faced unprecedented challenges over the past couple of years. Through it all, airline pilots have remained on the front line working tirelessly to keep the world connected and transport passengers and cargo to where they need to be safely and securely.
The Air Line Pilots Association, Int'l (ALPA) has also maintained its focus on cultivating and empowering the next generation of airline pilots through university outreach. As we look toward the future, we are pleased to offer the Costas Sivyllis ALPA Education Scholarship for collegiate aviators involved in the ALPA ACE Club at Embry-Riddle Aeronautical University in Prescott, Arizona. Multiple scholarships totaling a value of $10,000 will be awarded for the 2022-2023 academic year to candidates displaying exemplary aviation career goals. This will mark the fourth year of ALPA's educational scholarship program.
The application window is now open and available at www.alpa.org/scholarship. Applications will be accepted until May 15 at 11:59 p.m. eastern. Incomplete and/or late applications will be disqualified.
Among the eligibility requirements, students must be enrolled in an aviation degree program and active in one of ALPA's professional development and/or mentoring programs. Note that we currently have formalized programs at 13 different universities. In addition to the online application, students must include an essay, résumé, transcripts, pilot certificate, medical certificate, any additional certificate/rating documentation, and two letters of recommendation—one of which should be from an instructor or professor.
Applications will be reviewed by ALPA's Education Committee. At least 10 applicants will be selected to move on to the final selection process, which may involve a telephone interview. Successful scholarship recipients will be notified by June.
Please help us spread the word to eligible students and encourage them to apply.
ALPA's scholarship program is yet another way in which we are working to promote, inspire, and support an accessible and sustainable airline pilot career. It, along with our on-campus professional development/mentoring program, demonstrates our commitment to our partner universities and strengthening the next generation of aviators.
Captain William R. Couette, VP, Administration/Secretary
First Officer Justin Dahan, Education Committee Chair
First Officer Stephen Rocha (CoA Aerospace Advisory Board Member)
Update – Engaging Young Students and Community in Aviation
As a follow-up to last month's story, 18 students from the Cottonwood afterschool program came to the ERAU campus on April 1st.
They toured the Crash Lab, spent time in maintenance and dispatch and flew the simulators!
On March 26, 2022, the Granite Mountain Ninety-Nines visited Goodyear Airport to volunteer at SkyKids for the day! SkyKids is an organization that gives children with disabilities the opportunity to experience the sky through discovery flights and other related activities with volunteer experienced pilots.
Our club helped by safely loading and unloading children from the aircrafts. It was an incredible experience with helping families and meeting so many amazing children! We can't wait to volunteer again next year!!
MSF 611 Visits Granite Mountain Hotshot Memorial
As part of the Master's in Safety Science curriculum, MSF 611 explores and analyzes Case Studies in Safety. Throughout the semester students are immersed in a wide range of case studies, not only Aviation, but various disciplines/industries, i.e., Airport, Maritime, Oil Industry, Railroad, Infrastructure, etc. The goal of the course is to identify, compare, and contrast common safety challenges from many different viewpoints, particularly the organizational perspective. Another category covered within the course is Fire Fighting incidents, which included a focused review of the Yarnell Hill Fire / Granite Mountain Interagency Hotshots Team (GMIHT) Deployment and Burn Over, June 30, 2013.
First, the students reviewed the various agency incident reports with a briefing from Professor Dave Ryan, to gain a solid understanding of the fire and its chronology. The briefing was augmented with a detailed briefing by Professor Bill Waldock, with his intimate event knowledge and post-investigation participation of the incident. Armed with this knowledge and an understanding of some of the lessons learned, the class subsequently visited the Granite Mountain Hotshot Memorial State Park in Yarnell, AZ, on April 1, 2022. Accompanied by Professor Ryan and Safety Science Department Chair Brian Roggow, the class members experienced the actual scene of the fire and the ultimate deployment site of the GMIHT.
The site visit involved an eight-mile hike, re-tracing some of the GMIHT's final steps including the final deployment site and memorial of the 19 fire fighters killed in the fire. This experience enabled the class members to gain a true appreciation of the terrain and the challenges faced by the fire fighters that day in June 2013.
"Along with the lessons learned from this tragic incident, no future safety professional should leave our program without knowledge and understanding of this incident" stated Professor Ryan. This tragedy is very intimate to the Prescott community as a whole and these heroes will always be remembered for their courage and commitment, as they gave their last full measure.
ALPHA ETA RHO Aviation Fraternity Spring Induction Ceremony
The Prescott Campus Alpha Eta Rho-Pi Rho chapter initiation took place last month and inducted Jake Landers to the Honor Society.
They also recognized graduating seniors with Alpha Eta Rho wings and graduation sashes.
Prescott Women in Aviation Represent
Last month, four of our fabulous Aeronautical Science students represented the Prescott Campus at the 2022 International Women in Aviation Conference in Nashville, Tennessee.
One of the highlights was pre-departure from PHX, getting a personal tour with SWA Chief Pilot Bob O'Neil (CoA AAB Board Member) and a private viewing of a 737.
Once at the conference, the group attended professional development seminars, two banquets, and volunteered their time on Saturday, at the annual "Girls in Aviation Day," where children ages 5-17 from the local area are invited to engage in learning activities, meet positive female role models, and learn about scholarship and education resources.
It was a very full five days of travel and activity.
From the Archives- From Knotted Ropes to Inflatable Slides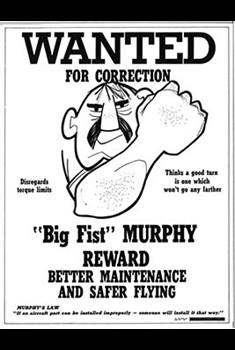 Evacuation technologies have evolved greatly over the years. The small aircraft of the early years of air transportation simply required passengers to take a large step to the ground. As aircraft size increased, knotted ropes were provided for passengers to climb down in the event of an emergency evacuation. However, aircraft size (and the height of the doorsill) continued to increase, and the knotted rope solution became impractical.
Inspiration for the next step in emergency evacuation technology came from coal deliveries — the coal delivery man would use a metal chute to move the coal from the delivery truck to the customer's cellar. A metal chute would not do for aircraft use, but a fabric escape chute was developed. These chutes — forerunners of today's evacuation slides — were made from coated fabrics, providing a flat sliding surface with turned up sides. The chutes had hardware to attach them to the doorsill, and several handles on each side at the lower end.
"It was expected that two husky men would be the first to leave the aircraft by shinning down the hanging chute. These two men would grab a set of handles... and walk away from the aircraft until the chute was fully extended. They would then throw their weight against the handles to hold the chute taut and two additional men would slide down the chute and assist in holding the chute taut for the remainder of the evacuees."
The fabric chute was an improvement, but there were still many drawbacks. These were ultimately addressed with the use of the inflatable escape slide which first appeared on the market in 1956.
Inflatable slides themselves have continued to be improved over the years. Subsequent engineering changes have included improving the sliding surface to be puncture resistant, adding deceleration zones, improved strength using man-made materials, increased flame and heat resistance, and the development of the slide/raft.
This article is based on "Evacuation Slides... History & New Technology" by Sharon Barthelmess, which appeared in the Flight Safety Foundation's Cabin Crew Safety Bulletin (Nov./Dec. 1980). This and other historic safety publications may be found in the Aviation Safety and Security Archives (located in Robertson Aviation Safety Center II, Building 22, or visit online.
— By Melissa Gottwald
Professors Mark Giannini and Ian Hummell took the AS402 classes on a field trip to Southwest Airlines in PHX and it was a big success!
There was genuine excitement and motivation in this next generation of aviation professionals.
They were able to tour the maintenance hangar, access the flightdeck, and observe an aircraft having its landing gear changed.
They also saw the Operations Center for PHX, which was chaos due a system wide computer update that didn't go well.
The trip finished with lunch in the pilot's lounge and a question-and-answer period with Chief Pilot Bob O'Neil (CoA AAB Board Member).
Warning! This rendering doesn't seem to have a data source.