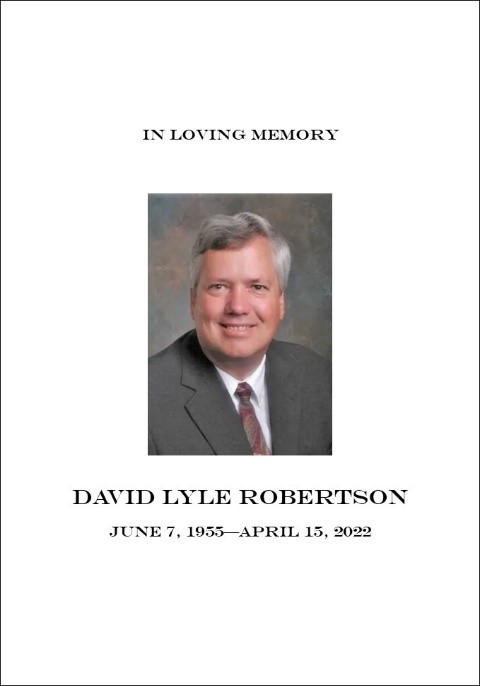 It is with a heavy heart that we share the unexpected passing of David Lyle Robertson, College of Aviation Prescott Aerospace Advisory Board member, tireless supporter for aviation safety and education, and friend.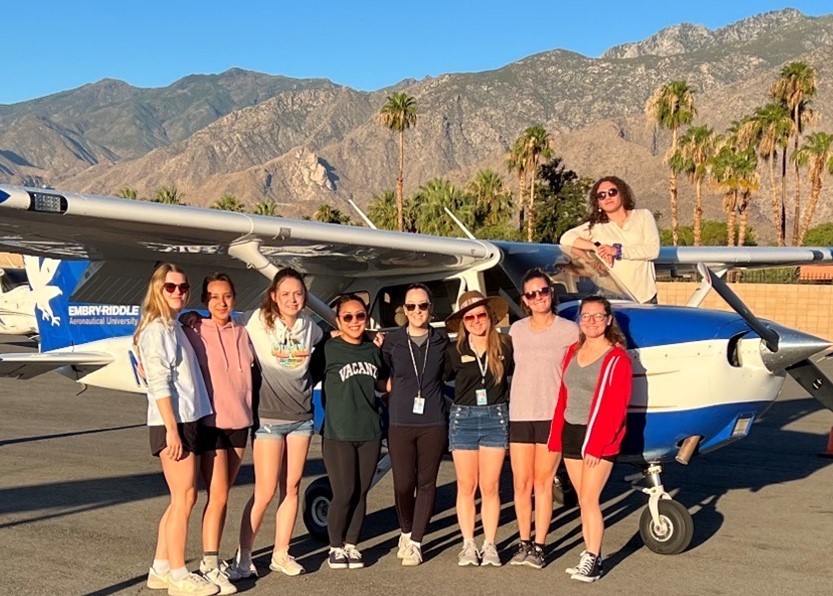 ERAU Students fly for first annual "Golden Coast Tour"
"College of Aviation celebrates the inaugural Women in Aviation Event. Under the instruction of Erin Sharkey, Tia Uchiyama, and Christina Aufleger, CoA students Josette Steines, Mattie Mitchell, Eunice Villa Soto, Karli Kwityn, Reya Neitzel, and Bella Memeo participated in the Golden Coast Tour." K. Lustyk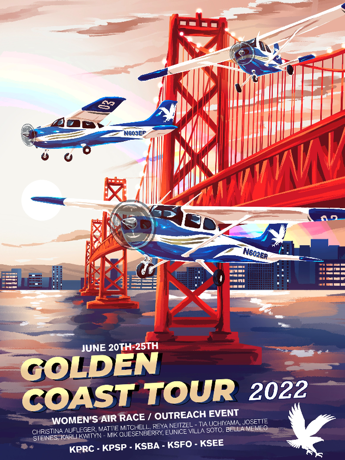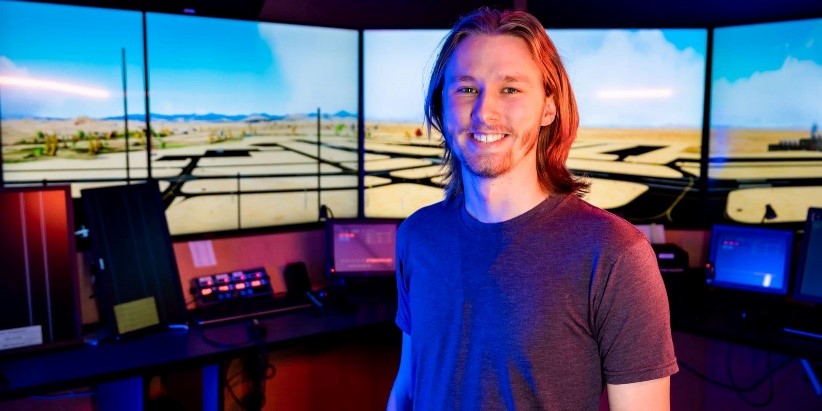 Connor Cook ('22) learned to fly when he was 15. But after arriving at Embry-Riddle Aeronautical University, he found out there was something he enjoyed even more than being on the flight deck.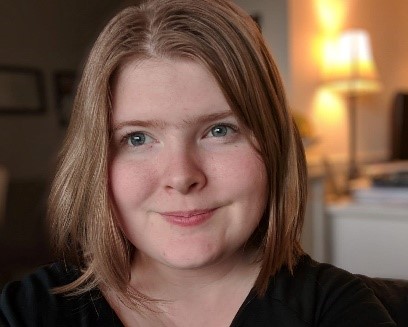 When Piper Forcier ('21) came to Embry-Riddle Aeronautical University, she had her sights set on becoming a pilot. But her real passion for aviation put her on a path that led away from the flight deck and toward making transportation safer by investigating accidents and working to ensure they don't happen again.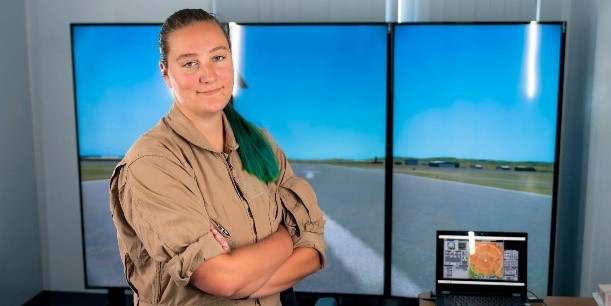 When it came time to define her career pursuit, Elizabeth Mitchell ('22) kept an open mind. And that allowed Embry-Riddle Aeronautical University to help her open doors she never knew were there.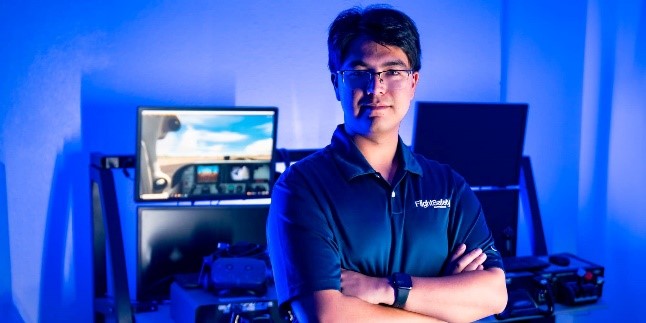 For Martin Kurkchubasche ('20, '23), completing his flight training at Embry-Riddle Aeronautical University has started a journey that has gone way beyond the flight deck.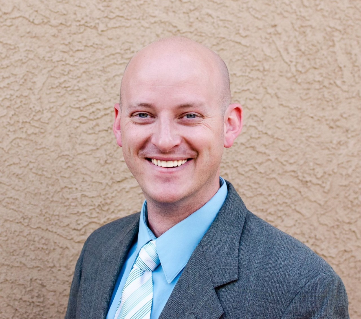 The Applied Aviation Sciences Department would like to welcome two new full-time faculty: Dr. Chris Hennon and Prof. Dustin Ferrell.
Prof. Dustin Ferrell is joining the Applied Aviation Sciences Department as a full-time Air Traffic Management faculty after serving as an adjunct professor for the past 6 years.

Professor Ferrell holds a master's degree in Aerospace Management from ERAU Worldwide and is a former Quality Assurance Engineer and Lead Manager for Leiodos/Lockheed Martin Corporation, in addition to being a former fully certified Air Traffic Control Specialist.

Professor Ferrell is ready to hit the ground running and the department is looking forward to having his as a full-time faculty.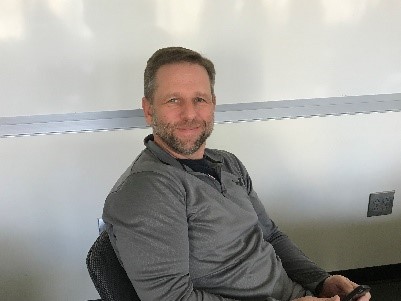 Dr. Hennon has a Ph.D. in Atmospheric Sciences from Ohio State University.

Prior to coming to ERAU, Dr. Hennon spent much of his career with the University of North Carolina at Asheville as a Professor for the Department of Atmospheric Sciences. Prior to his tenure with the University of North Carolina, Professor Hennon was an Atmospheric Research Scientist for the NOAA Tropical Prediction Center, at the National Hurricane Center, in Miami Fl.

Professor Hennon is joining the Department of Applied Aviation Sciences and will be serving as a Professor of Meteorology.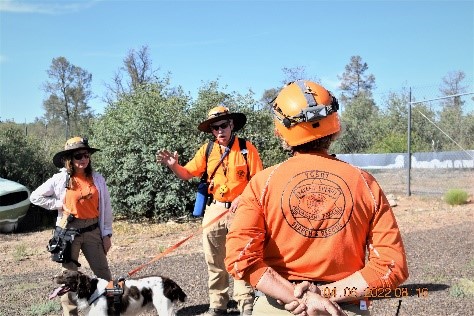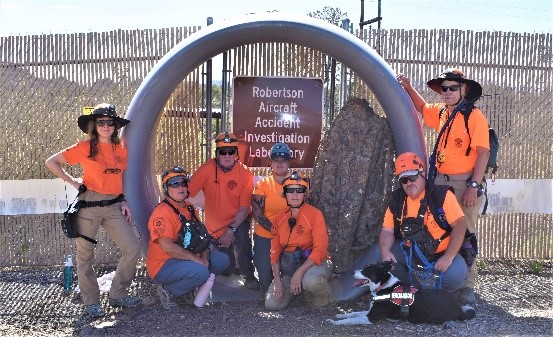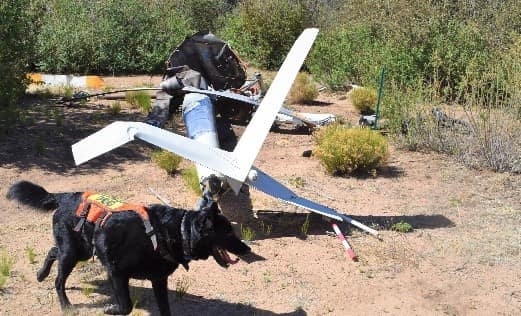 On June 4th, members of the Yavapai County Search and Rescue Search Dog Unit took part in a training exercise in the Crash Lab. K9 teams worked around the plane wreckage to find "missing" person, which may simulate the type of searches we may get called out for. We want to thank Embry-Riddle and COA for allowing using to use this unique environment for this training opportunity.
RSI Conducts Advanced Aircraft Accident Investigation Course
Immediately following the Spring 2022 semester, the Robertson Safety Institute (RSI) hosted their annual Advanced Aircraft Accident Investigation Professional Education Course. As part of the Embry-Riddle Aeronautical University's Professional Education Programs, this five-day course, May 9-13, 2022, covered a wide array of advanced topics as a follow on from the (beginning) Aircraft Accident Investigation Course taught at the Daytona Beach campus one week prior.
A wide range of aviation safety professionals traveled to Prescott, AZ for this year's class, including government investigators, flight department safety directors, safety consultants, regional safety officers, safety program managers, and flight instructors. In the end, 14 AAAI completion certificates were issued. Also, Management in Aircraft Accident Investigation certificates were presented to three students that completed four ERAU Aircraft Accident Investigation Professional Education courses.
The course was taught by four ERAU faculty members including Professor Bill Waldock, Asst. Professor and Dept. Chair Brian Roggow, Assoc. Professor (DB) Anthony Brickhouse, and Asst. Professor and Executive Director, RSI David Ryan. These instructors covered a wide range of investigation topics, including Fire Investigations, Media Relations, Human Factors Investigations, Witness Interviewing, Space Investigations, Structure Failure Investigation, and Investigation Site Safety and Mental Aspects. The course
"This year's course was attended by a very diverse and engaging group of aviation safety professionals" stated David Ryan, Executive Director, RSI. "The week was very productive, and everyone seemed excited and energized to be together in-person again." RSI's next course, Aircraft Crash Survival Investigation and Analysis, is scheduled for Oct 2022. For more information, go to the website at https://proed.erau.edu/.
By Dave Ryan
From the Archives: Better Maintenance and Safer Flying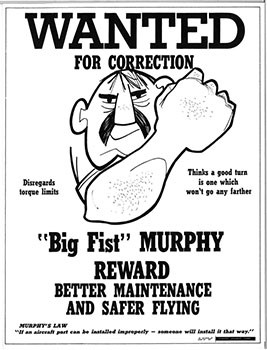 Among the safety posters in the Aviation Safety and Security Archives are a number of maintenance-themed posters. This example comes from a series of "wanted" posters issued by Chance Vought Corporation seeking members of the Murphy family (of Murphy's law fame) who were wanted for correction for better maintenance and safer flying.
"Big Fist" Murphy's offenses include "Disregards torque limits" and "Thinks a good turn is one which won't go any farther." Posters were also issued for other members of the Murphy family, including "Plain Ol" Murphy ("Habitually puts things together backwards") and "Mule" Murphy ("Never refers to the Maintenance Manual when in doubt").
The Aviation Safety and Security Archives is located in RASC II (Building 22). For more information, contact Melissa Gottwald (gottwalm@erau.edu or 928-777-3907).
Warning! This rendering references a missing or unpublished data source.