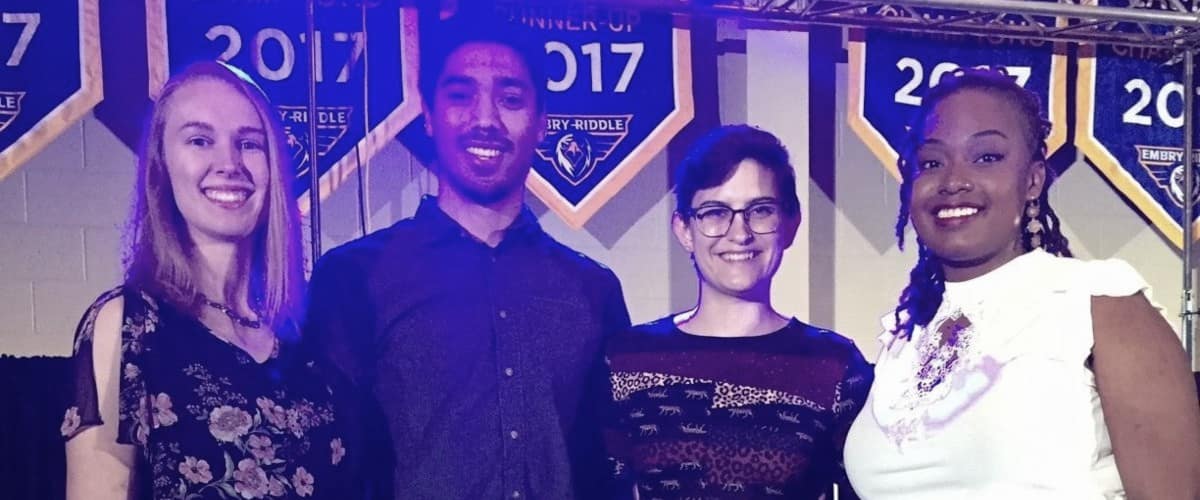 Meet the Staff
Melanie Wilson, Ph.D.
Dr. Melanie Wilson is the Founding Director of the Women's and Diversity Center at the Prescott Campus of Embry-Riddle Aeronautical University, leading Diversity efforts for the entire Embry-Riddle system.
Grassroots Diversity work has informed the entirety of Dr. Wilson's career. An Arizona native, she was a Title 9 athletics activist at Northern Arizona University, where she earned her bachelor's degree. From there she completed her Master's degree in College Student Personnel Services at Miami University, Oxford, Ohio, where she took every opportunity to advance diversity in its early days through committee work and advising diverse student groups.
A Student Affairs professional, Dr. Wilson earned her Ph.D. in College Student Personnel Administration from the University of Northern Colorado. While pursuing her doctorate, she worked in TRIO programs and started an admissions outreach program for Latin@ and other underrepresented students. Upon graduation, she founded the first of several campus diversity offices, the Women's Resource Center.
Dr. Wilson later founded a similar Center at North Seattle College while teaching Women's Studies at Shoreline College, also in the Seattle area. She created yet another Student Affairs role as she worked for Student Life on Semester At Sea, on an inspiring voyage which included Archbishop Desmond Tutu.
Over the years, as Diversity became more critical in higher education, Dr. Wilson's commitment deepened, along with her knowledge and experience. As a first-generation student and member of the LGBTQ community, she appreciates the vital contributions of underrepresented and minoritized populations, and she weaves social justice into all aspects of her role.
She sees not only the potential, but the necessity and seriousness, of high-level/cabinet-level diversity roles and is an affiliate of the National Association of Diversity Officers in Higher Education (NADOHE). Her overarching goal is to help institutions advance their leadership in the areas of Diversity, Equity, and Inclusion, ensuring inclusion and advancement of students of color, women, the LGBTQ community, and persons with disability, among campus students, staff, and faculty.
---
Women's & Diversity Center
Student Union 107