Women's & Diversity Staff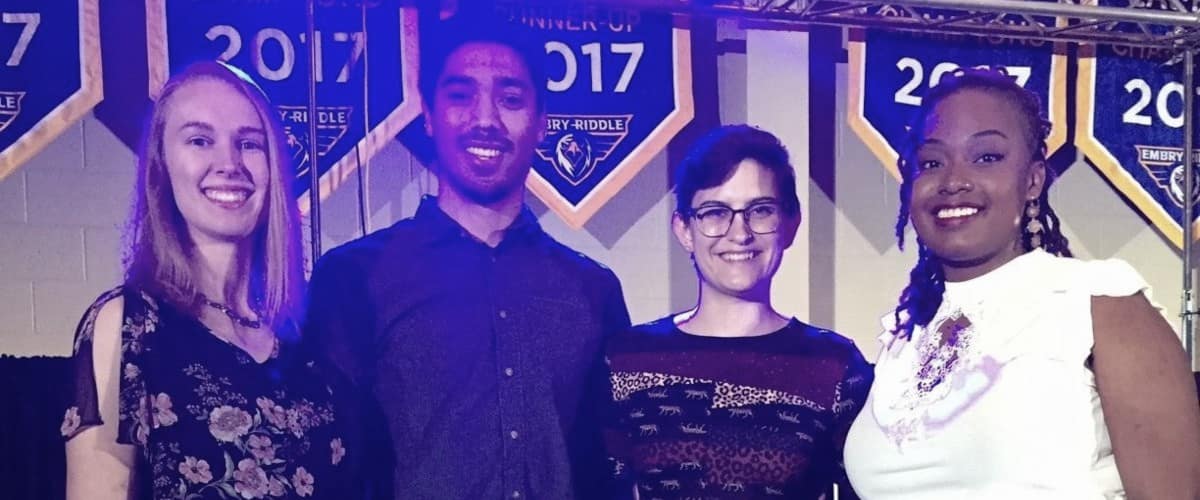 Meet the Staff
Melanie Wilson, Ph.D.
Dr. Melanie Wilson is the Founding Director of the Women's and Diversity Center at the Prescott Campus of Embry-Riddle Aeronautical University, leading Diversity efforts for the entire Embry-Riddle system.
Grassroots Diversity work has informed the entirety of Dr. Wilson's career. An Arizona native, she was a Title 9 athletics activist at Northern Arizona University, where she earned her bachelor's degree. From there she completed her Master's degree in College Student Personnel Services at Miami University, Oxford, Ohio, where she took every opportunity to advance diversity in its early days through committee work and advising diverse student groups.
A Student Affairs professional, Dr. Wilson earned her Ph.D. in College Student Personnel Administration from the University of Northern Colorado. While pursuing her doctorate, she worked in TRIO programs and started an admissions outreach program for Latin@ and other underrepresented students. Upon graduation, she founded the first of several campus diversity offices, the Women's Resource Center.
Dr. Wilson later founded a similar Center at North Seattle College while teaching Women's Studies at Shoreline College, also in the Seattle area. She created yet another Student Affairs role as she worked for Student Life on Semester At Sea, on an inspiring voyage which included Archbishop Desmond Tutu.
Over the years, as Diversity became more critical in higher education, Dr. Wilson's commitment deepened, along with her knowledge and experience. As a first-generation student and member of the LGBTQ community, she appreciates the vital contributions of underrepresented and minoritized populations, and she weaves social justice into all aspects of her role.
She sees not only the potential, but the necessity and seriousness, of high-level/cabinet-level diversity roles and is an affiliate of the National Association of Diversity Officers in Higher Education (NADOHE). Her overarching goal is to help institutions advance their leadership in the areas of Diversity, Equity, and Inclusion, ensuring inclusion and advancement of students of color, women, the LGBTQ community, and persons with disability, among campus students, staff, and faculty.
---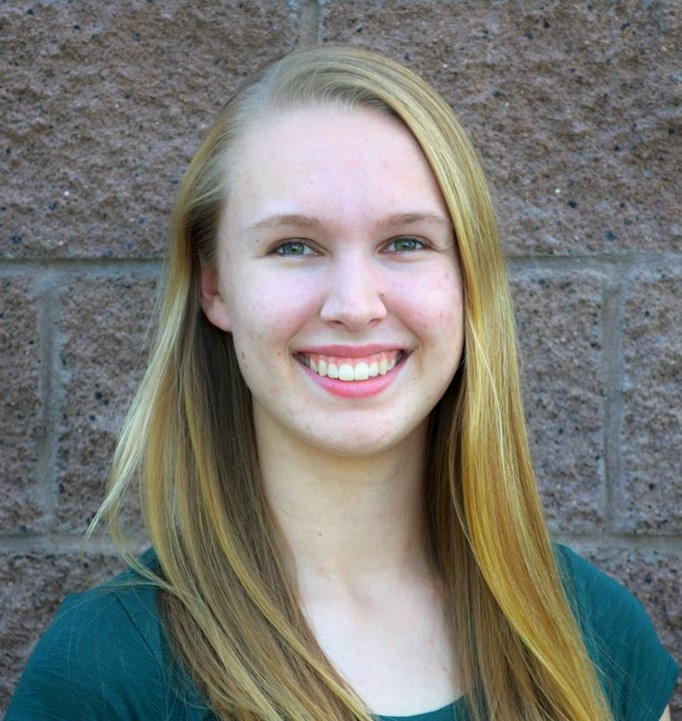 Rachel Rise
Rachel is a senior studying Aerospace Engineering on the Astronautics Track with minors in Systems Engineering and Electrical Engineering. She has worked with the Women's and Diversity Center since 2015, filling leadership roles such as President of the Pride Network and Events Lead for the Women's Ambassador Program. Additionally, she has served as a student representative on the Diversity Advisory Board and the Student Campus Enhancement Fund. As an advocate of social justice and campus equity, Rachel has continually taken an active stance on issues that college women face through an original piece in the Vagina Monologues. She is also involved with the Eagle Music Club and the liquid rocket program here at Embry-Riddle. Rachel has internship experience at both Garmin AT and NASA JPL, has membership in multiple honor societies, and hopes to continue her education through a Ph.D. program when she graduates in May of 2019.
---
Zoe Crain
Zoe is an undergraduate dual major (Aerospace Engineering and Space Physics) as well as the current Student Government Association President. In her third year with the Women's and Diversity Center, she has been behind such events as flautist Galen Abdur-Razzaq in addition to founding and presiding over the current Music Club and several of its groups.
---
Sophia Roth
Sophia is a Global Business Major who has worked with the Women's And Diversity Center on projects including Hillel, stress reduction programming, and other office initiatives. She is currently spending the semester at a University in New Zealand, pursuing her passion for music.
---
Montana Williams
Montana majors in Biology while taking leadership on a constellation of programs around sexual assault and a safe campus, particularly the Clothesline Project.
---
Kamia Bradley
Kamia Bradley is pursuing a Bachelor's degree in Aeronautical Science and will graduate in May of 2020. In 2017, she began working for the Women's and Diversity Center and also started the Black Student Alliance on campus, which has been awarded as Best New Organization by the Department of Student Engagement. During the summer of 2018 she began working as an intern at Jeppesen, and was offered a position to continue working for Jeppesen while also attending school. She has a 3.7 GPA and is finishing up her commercial single engine certification. She is also a member of Women in Aviation (WAI) and the Organization of Black Aerospace Professionals (OBAP). Every day she is pursuing new opportunities to be involved on her campus and in the aviation community.
---
Joshua Limes
Joshua is a Cyber Intelligence & Security major originally from Tacoma, Washington. In his three years at this school he has participated in and held leadership positions in many clubs and now leads the Embry-Riddle Chapter of the National Society of Black Engineers (NSBE).
---
Women's & Diversity Center
Student Union 107