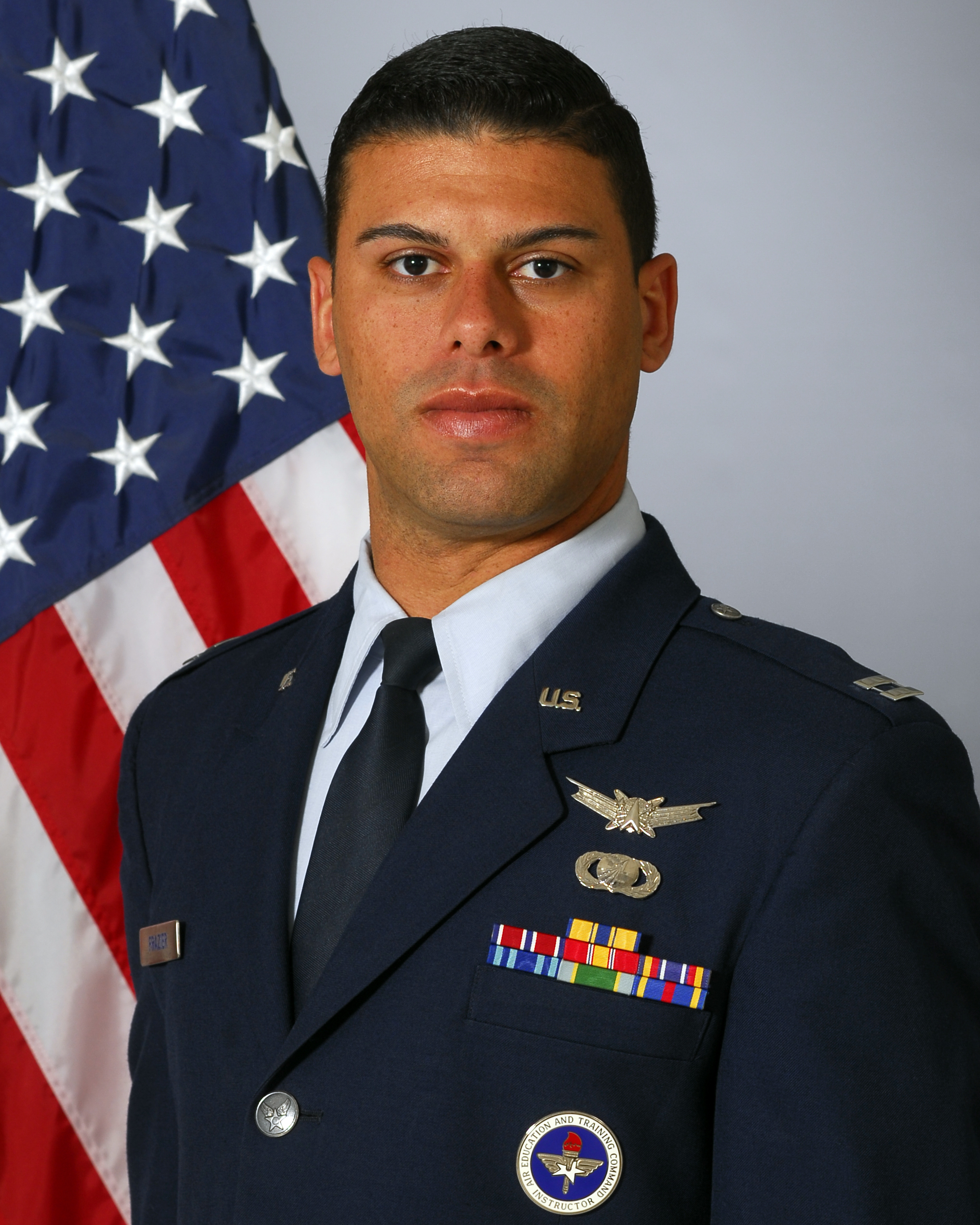 Captain Alan B. Frazier is the Operations Flight Commander for Air Force Reserve Officer Training Corps (AFROTC) Detachment 028, at Embry-Riddle Aeronautical University, Prescott, Arizona.
Capt Frazier received his commission from AFROTC Detachment 002 in May of 2010. Upon commissioning he attended Air and Space Basic Course at Maxwell Air Force Base, Alabama in January 2011, and Undergraduate Space Training in May 2011 at Vandenberg, AFB and Fundamentals of Acquisitions Management at Wright-Patterson AFB, Ohio in July 2011. As a Space Acquisitions Officer, he was assigned to Los Angeles Air Force Base, California where he led a team of 52 scientist and engineers to develop and launch SMC's Space Environmental Nanosatellite Experiment. Additionally, he assisted in the development of SMC's Commercially Hosted InfraRed Payload System, and Conventional Strike Missile.
Captain Frazier is the Company Grade Officer of the Quarter for Q2 2017, Instructor of the Quarter for Q2 2016, and recipient of the both the 2014 Theodore Van Karman Award as well as the 2014 Program Manager of the Year Award for the Region. He was also twice selected as his directorates Company Grade Officer of the quarter and received the Company Grade officer of the Year in 2013.
Prior to his current position, Captain Frazier was the Project Manager for the Space Environmental Nanosatellite Experiment at The Space and Missiles Systems Center, Los Angeles Air Force Base, California.