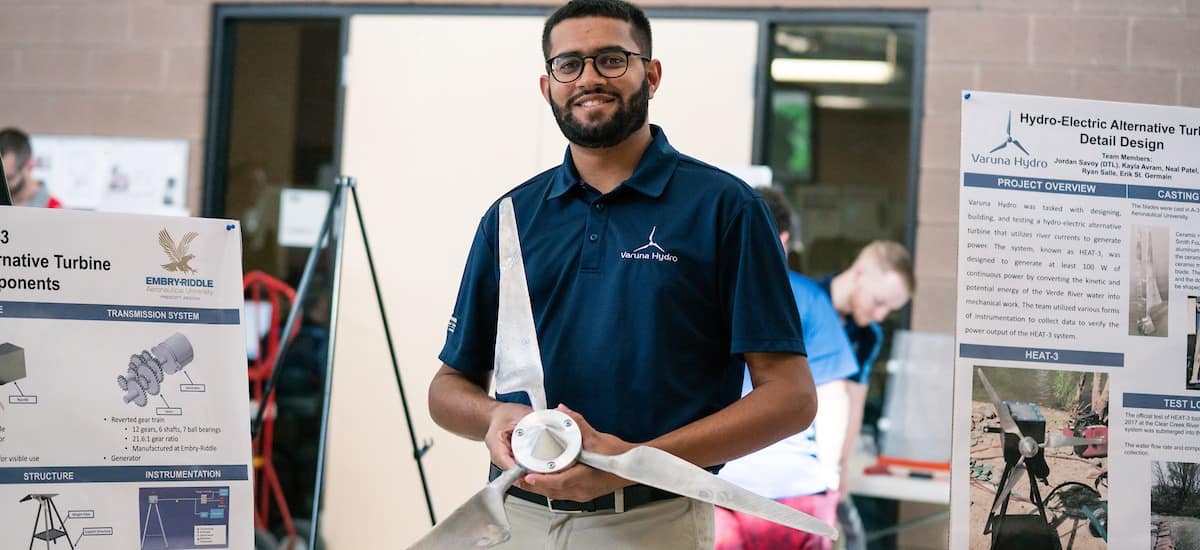 Discovery Day is our celebration of undergraduate research and scholarship. Please come visit with our undergraduate students as they present projects they are conducting as individuals and teams mentored by our faculty and staff. Learn, ask questions and explore how you might become involved when you join ERAU.
Poster Sessions:
Students present their capstone project poster demonstrations, highlighting the nature and findings of their various research projects. Students are available to discuss the details of their projects with visitors, and vary across all the academic disciplines around campus. From aviation to engineering, security and intelligence to physics and astronomy, our Discovery Day poster session is a wealth of knowledge and discovery for everyone.
College Sessions:
A student from each college will also do a short presentation on their research project during the college sessions. All are welcome to attend these insightful and imaginative demonstrations.
Next Discovery Day Coming Soon:
Interested in checking out our next exciting Discovery Day event? Check this page often to see the most up to date information on when the next Prescott Campus Discovery Day will be. For more information about discovery day, contact Dr. Anne Boettcher, Undergraduate Research Institute and Honors Program Director.
Dr. Anne Boettcher
Undergraduate Research Institute and Honors Program Director
Ginger MacGowan
Administrative Assistant, URI