Prescott Campus Commencement Speakers
Welcome to the Prescott Campus Commencement Speakers archive. Graduation is a monumental achievement in every student's path to their future. Embry-Riddle Aeronautical University has welcomed many renowned and successful guests to address graduates and provide some words of wisdom from their own life experiences. Past commencement speakers have included Embry-Riddle alumni, astronauts, entrepreneurs, politicians, military veterans, and more.
Here, you can review previous years' commencement speakers, read their commencement addresses to graduates, and find news on our next remarkable Commencement Speaker!
Spring 2019 Commencement Speaker: Captain Nancy Martin-Belitz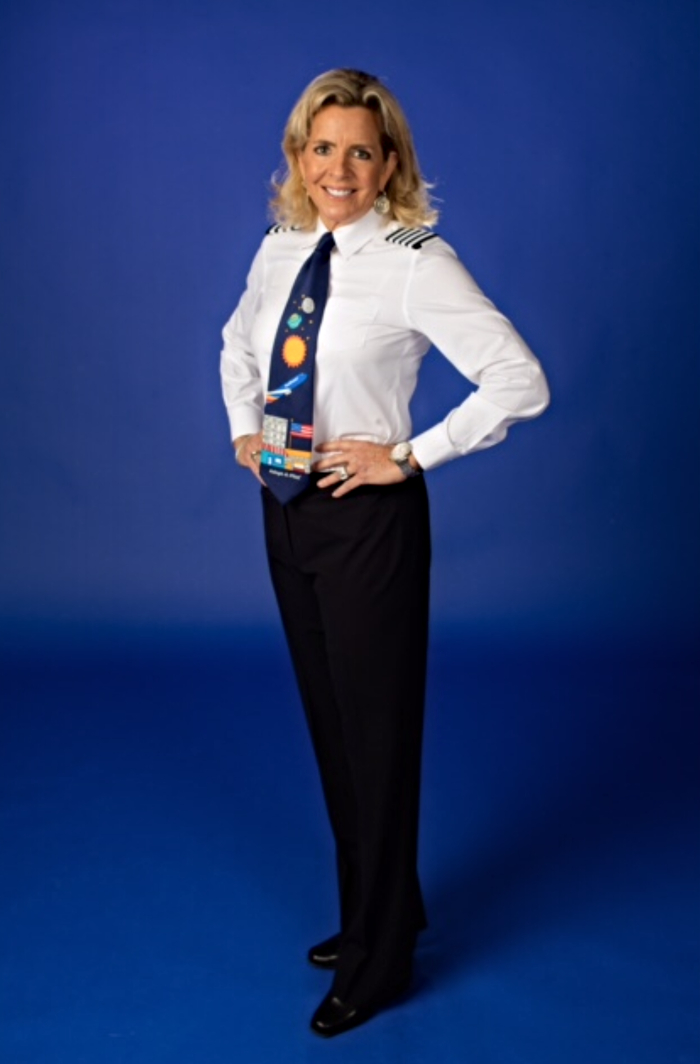 Embry-Riddle Aeronautical University alumnus and Chancellor's Alumni Hall of Fame recipient, Captain Nancy Martin-Belitz will provide the Spring 2019 Graduation address at Embry-Riddle Aeronautical University in Prescott, Arizona.
Captain Martin-Belitz - Aeronautical Studies '85 is a Standards Check Airman for Southwest Airlines. Martin-Belitz starting flying at the age of 16. While finishing her bachelor's degree, she flight instructed, then flew air ambulance, government charters, cargo freight, corporate and at a regional airline to log the hours to wear a Southwest uniform. She has been flying for Southwest for over 30 years and as Captain for 26 years. She also represents Flight Operations on Southwest's President's Council and is a two-time recipient of Southwest's President's Award.
Captain Nancy helped start Southwest Airline's Adopt-A-Pilot Program, where SWA Pilots mentor and teach Science and Math to approximately 1500 5th grade classrooms per year, using real world examples from flying. Pilots teach basic aviation and aerodynamics, they help bring their math and science to a correlation level and most importantly focus on core values and the value of education. Each pilot has the freedom to personalize the supplied curriculum, while encouraging them to follow their passions and achieve their individual goals. Nancy has been mentoring and teaching through the AAP Program for 21 years.
Nancy adores her husband Doc and 17 year old daughter Brooke.