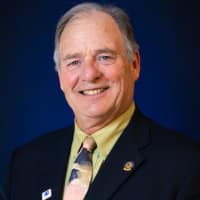 Larry Stephan
Dean Larry Stephan received his Bachelor of Science in Education from Ohio Northern University and attended graduate school as a Graduate Assistant at the University of Colorado. After two years of teaching high school in Cobram, Victoria, Australia, Stephan came to Embry-Riddle Prescott in April 1979, the end of the first year of the Prescott Campus. Hired as the Director of Recreational Sports, Stephan also assumed the duties of Director of Student Activities. Dean Stephan received his Master of Arts in Education from Northern Arizona University. During his tenure with Embry-Riddle, Stephan served as Associate Dean of Students and Athletic Director before assuming the duties as Dean of Students in May 2009.
---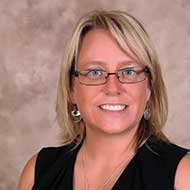 Dr. Elizabeth "Liz" Frost
Associate Dean Liz Frost first came to Embry-Riddle in 2000 as a Resident Director and left in 2003 to pursue career advancement. Returning to the Embry-Riddle family in 2006, Frost has held the Director of Housing and Residence Life, later named the Director of Student Life, and as of 2013, she was promoted to the Associate Dean of Students. In addition to Dr. Frost's role of Associate Dean of Students, she also serves as the Prescott Campus Title IX Coordinator. Frost earned her bachelor's degree from the College of Notre Dame of Maryland in psychology, holds a master's degree in educational leadership from Northern Arizona University, and a doctorate degree in leadership in higher education from Northcentral University. When not at work, Liz enjoys spending time outdoors with her family.
---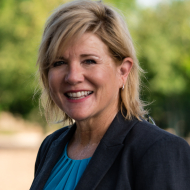 Karen Vance
Karen Vance Joined Embry-Riddle Prescott in April of 2016. Karen was a Police Officer/Sergeant with the Phoenix Police Department for 30 years. She spent several years as an investigator in Sex Crimes and other investigative details. After promoting, she became a Detective Sergeant in the Violent Crimes Detail in Night Detectives and Homicide. Her teams investigated violent crimes, police involved shootings as well as unsolved murders. Prior to retirement, Karen was a Flight Sergeant in the Phoenix Police Department's Air Support Unit and supervised both fixed wing and helicopter pilots. She also was active in Homeland Security as a Terrorism Liaison Officer. After Karen retired from the Phoenix Police Department in January of 2016, she moved to Prescott full time. Karen's son, Alec, is a full time student at Embry Riddle Prescott. Initially, she made the decision to start working in the Campus Safety Department in an effort to offset his college tuition. However, she recently transitioned to the Dean of Student's Office, as the University's Title IX Investigator/Education Specialist. When not at work, Karen enjoys riding horses, hiking and camping.
---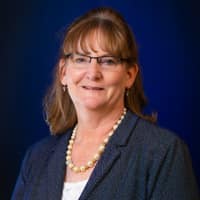 Sally Jackson
Sally Jackson joined Embry-Riddle Prescott in March 2012. Jackson is the Dean of Students Office Manager and is responsible for the overall daily administration and management of the office, preparation of budget/financial reports, and maintenance of the Dean's calendar. She is very involved in OctoberWest (Embry-Riddle's "homecoming" event in Prescott), graduation and the Parents' Association. Jackson also provides assistance to students and parents in need of help as well as providing background checks for student/alumni employment investigations. She is a graduate of Arizona State University and a fourth generation Arizonan.